What's Booming: Positive Vibes in Richmond and Beyond
| June 2nd, 2022
Philosophize, contribute to a great cause, and just have fun
---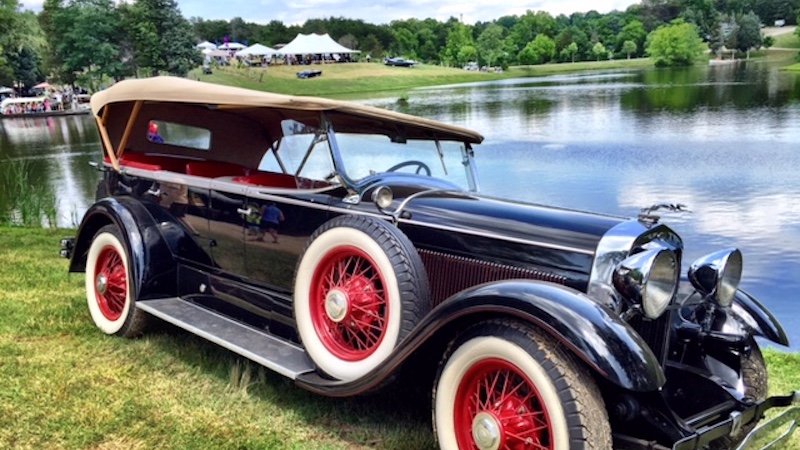 From an entertaining and thought-provoking play to a benefit filled with local music, you will find plenty of amusement and classic enjoyment in this week's What's Booming: Positive Vibes in Richmond and Beyond.
---
'Everybody'
Thursday, June 2 through Sunday, June 19 at Virginia Rep's Theatre Gym, Richmond
This thought-provoking play from Cadence Theatre Company features Everybody and friends: Stuff, Kinship, Friendship, Cousinship, and Love.
The Legwarmers
Friday, June 3 at 8 p.m. at The National, Richmond
Turn back the hands of time and groove to the "Ultimate '80s Tribute Band."
Spring Jubilee
Saturday, June 4 through Sunday, June 5 at Rassawek Vineyard, Columbia
It's a wine, beer, and music festival. It's a heritage fair. It's a craft market. It's all that and more. It's Spring Jubilee.
Vibefest
Sunday, June 5, noon to 6 p.m. outside of Natalie's Taste of Lebanon, at the former Positive Vibe Café, Richmond.
This annual fundraiser to provide training for those with physical and developmental disabilities is supported by some of the city's best entertainers, including The Taters, Tin Can Fish Band, The Hullabaloos, The Cary Street Ramblers, Armi's Army, Zoe Macgill, and Jonathan Austin. Besides music, there'll be plenty of food and fun.
Richmond International Film & Music Festival
Tuesday, June 7 through Sunday, June 12 with screenings and performances at various theaters and venues throughout Richmond
There will be more than 150 cutting-edge films premiering locally, plus nightly local, national, and international music performances, red carpet awards, mixers, and more, creating a little taste of Hollywood right here in Richmond.
Check with individual venues for COVID-19 policies.
---
More of What's Booming besides positive vibes in Richmond
Food and more fun to fill your plate
Boomer's featured restaurant of the week:
Delicious dive dining at Pop's Dogs and Ma's Burgers
And our weekly What's Booming newsletter of events …