What's Booming: Our Problem-Free Philosophy
| March 3rd, 2022
A whole lotta fun this week, including 10 'Lion King' fun facts
---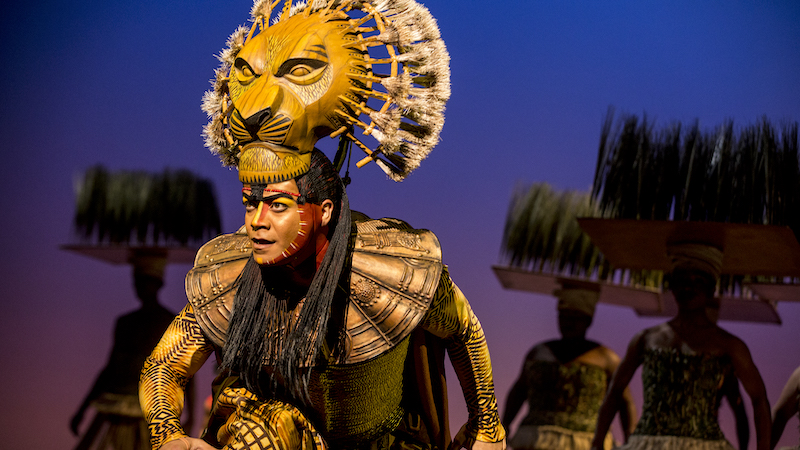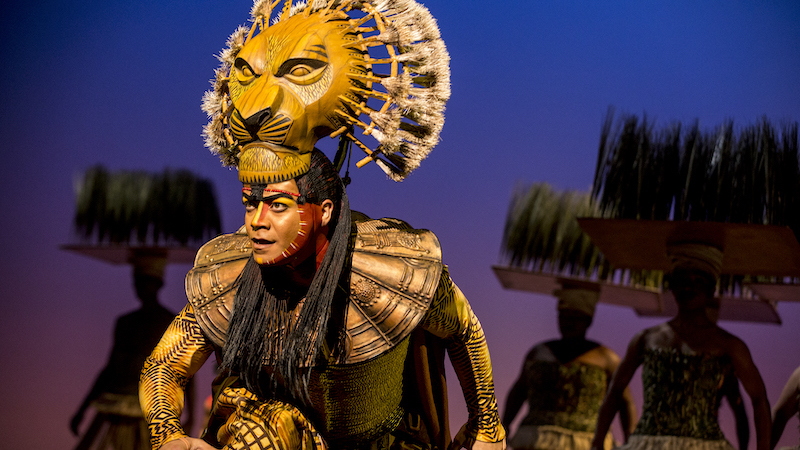 As spring waits in the wings, you can learn how to protect nature and how to enrich your own nature, celebrate Patsy Cline, two Shakespearean gentlemen, and the problem-free philosophy of the great big Broadway in Richmond show: The Lion King!
Check with individual venues for COVID-19 policies.
---
Boogie for the Biosphere
Friday, March 4 at 5 p.m. at Legend Brewing, Richmond
Drink beer, meet baby goats, learn about invasive plants and more. Did we mention beer?
Richmond Home + Garden Show
Friday, March 4 through Sunday, March 6 at Richmond Raceway Complex, Richmond.
You'll be inspired as you speak with experts, see demonstrations, explore exhibitor promotions and discover great deals at this always-popular show and expo.
'A Closer Walk with Patsy Cline'
Friday, March 4 through Sunday, March 13 at the Cultural Arts Center, Glen Allen
The Henrico Theatre Company presents Shannon Gibson Brown as country music legend Patsy Cline. You'd be Crazy to miss this one.
Bootleg Shakespeare: 'The Two Gentlemen of Verona'
Saturday, March 5 at 7:30 p.m. at Libby S. Gottwald Playhouse
And now for something completely different. Take 15 professional actors, give them one day together to stage a Shakespeare production, which they'll perform (for free) that same evening. Though this be madness, yet there is method in't.
The Lion King
Wednesday, March 9 through Sunday, March 20 at the Altria Theater
Richmond's best-loved musical returns to the Altria. More than 100 million people around the globe have experienced this Disney phenomenon and its problem-free philosophy.
Covid 19 protocols are in place for the engagement of The Lion King at Altria Theater for patrons of all ages.
---
One baby boomer's top 10 big-screen musicals
---
10 fun facts about The Lion King North American Tour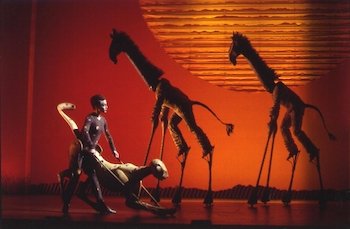 The mask makers, sculptors, puppeteers, and artisans spent 17,000 hours to build the animal characters for the original Broadway production. These characters create what designer Julie Taymore calls a "double event," enabling the audience to see the characters as both animal and human.
Each mask weighs less than one pound and is made of silicone rubber (to form the mask imprint) with carbon fiber overlay – the same material used to build airplanes. Over 750 pounds of silicone rubber were used to make the masks.
The tallest animals in the show are the four, 18-foot exotic giraffes from "I Just Can't Wait to Be King."
The largest and longest animal in the show is the elephant. At 13 feet long, 12 feet high, and 9 feet wide, the puppet requires four actors. When not in use, the puppet can collapse flat for storage.
The Pumbaa puppet is the heaviest costume, at 45 pounds.
The most complicated set piece is Pride Rock, which appears five times during each performance. On tour, Pride Rock is a battery-powered set piece which expands out like an accordion to 18 feet wide.
The show features 200 puppets, operated by 49 cast members.
Five indigenous African languages are spoken in the show: Zulu, Xhosa, Sesotho, Setswana, and Swahili
The North American touring production (launched in April 2002) uses 18 trucks to transport puppets, set pieces, and other materials from city to city, including 14 53-foot-long semi-trailers.
The tour requires three days of advance prep and four days of on-site technical preparation at the venue to set up the physical production.
---
To soak in more of the problem-free philosophy in Richmond
Lots more events to throw on your calendar
In the latest What's Booming newsletter
And this week's dining and happy hour recommendations
Central Virginia's "Barbecue Triangle" and a Devil's Triangle Happy Hour
---
CAPTION OF TOP PHOTO: Gerald Ramsey (Mufasa) in 'The Lion King' ©Disney. Photo by Matthew Murphy.