What's Booming RVA: Being Earnest, Gaslighting, and Celebrating Musical Talent
| October 6th, 2022
Two takes on honesty and lying and musical talent galore!
---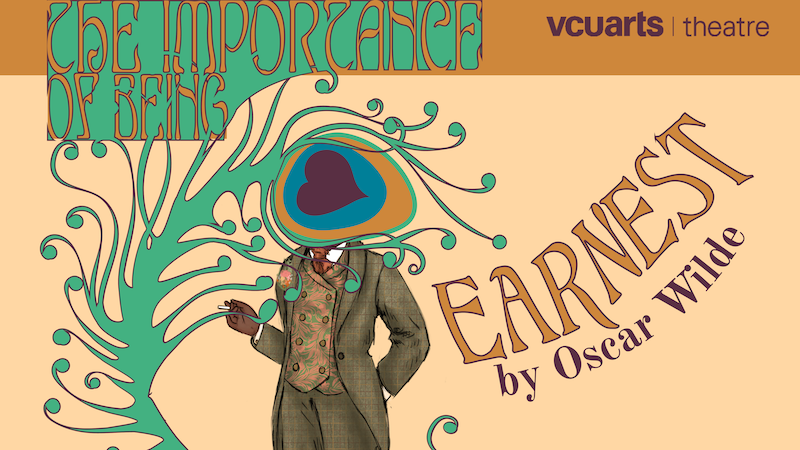 Look for theatrical takes on the subject of honesty – and lack thereof – as well as musical talent all around, from a new exhibition at the VMFA to a renowned bluegrass musician to three days of THE Richmond folk festival. All in this week's What's Booming RVA: Being Earnest, Gaslighting, and Celebrating Musical Talent.
---
'The Importance of Being Earnest'
Presented by VCUarts Theatre, Oct. 6 to 9, at the W.E. Singleton Center for the Performing Arts
Subtitled "A trivial comedy for serious people," Oscar Wilde's madcap farce about mistaken identities, secret engagements, and entangled lovers is as delightful as it was at its 1895 premiere. It was called "the most perfect comedy in the English language by the London Telegraph. It will leave you asking yourself, what does it mean to be "earnest," anyway?
'Gaslight' Immersion
Oct. 6-9 and 13-15 at Swift Creek Mill Theatre in South Chesterfield
Oct. 9 at the Byrd Theatre, Richmond
In this classic Victorian crime thriller, a man is deliberately driving his wife mad with his deceptions. Since its first production in 1938, the tale has appeared on stage and film and inspired the term "gaslighting." This weekend (Oct. 6 through 9), you can catch the play at Swift Creek Mill Theatre in South Chesterfield. And you can also see the 1944 film, with Charles Boyer, Ingrid Bergman, and Angela Lansbury, at the Byrd Theatre on Oct. 9 at 2 p.m. Bonus at the Byrd: entertainment by Bob Gulledge on the Mighty Wurlitzer Organ.
SwiftCreekMill.com and ByrdTheatre.org
Sam Bush
Doors open at 6:30 p.m. on Oct. 6 at the Beacon Theatre, Hopewell
The talented American mandolinist and fiddler has been presented with the Lifetime Achievement for Instrumentalist award and inducted into the International Bluegrass Music Hall of Fame as a member of New Grass Revival. Considered the originator of progressive bluegrass, he brings his musical prowess to Central Virginia. Join the audience – after all, there is Strength in Numbers!
'Storied Strings'
Oct. 8 through March 19, 2023, at the Virginia Museum of Fine Arts, Richmond
Through a new exhibition that's bound to excite art, music, history, and culture lovers alike, the VMFA presents 125 works of art, 35 noteworthy guitars from respected manufacturers and beloved musicians, cultural and historical interpretation, audio-visual kiosks looping memorable musical performances, and a fully functioning recording studio – poised to produce a series of talented musicians. Oh, and the Starr Hill Storied Strings Lager beer, too!
Richmond Folk Festival
Oct. 7 through 9 on the riverfront on and around Brown's Island, Richmond
Celebrate the 18th anniversary of this grand tradition, a free three-day event full of folk culture – from America and abroad – expressed through music, dance, crafts, storytelling, and food.
Check with individual venues for COVID-19 policies.
---
More of What's Booming in Richmond besides being earnest
Boomer's featured flavor of the week:
The French Laundry vs. the Waffle House
And our weekly What's Booming newsletter of events …