What's Booming RVA: Life in America
January 26th, 2023
Smooth jazz, clean humor, and thoughtful historical insights
---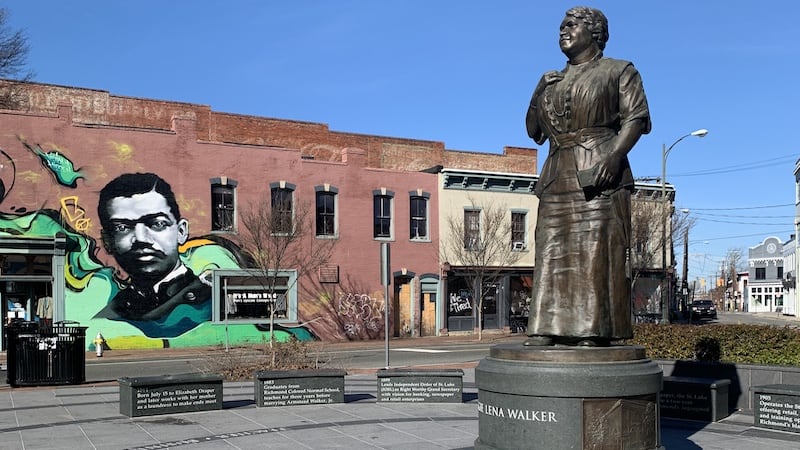 Smooth and hilarious, informative and thought-provoking, this week's Top 5 picks blend contemporary music and humor with insights drawn from Black History Month. In this week's "What's Booming RVA: Life in America."
---
Documentary Screening: "Lives Between the Lines"
Jan. 26, 6 to 8 p.m. at the Black History Museum & Cultural Center, Richmond
Examining the Memorial to Enslaved Laborers at the University of Virginia, which acknowledges the work and lives of the enslaved African Americans who built UVA and sustained daily life from its founding. Panel discussion afterwards. Registration required.
Nils – The Cool Shades Tour and CD Release party
Jan. 26, 8 p.m., at The Tin Pan, Richmond
The L.A.-based smooth jazz guitarist comes to Richmond. He began his career in fusion but was influenced by George Benson, Jeff Golub, Jeff Beck, and Larry Carlton to transition into smooth. He currently has the #1 album on SmoothJazz.com.
Tom Papa
Jan. 28, 8 p.m., at The National, Richmond
Laugh along with the veteran comedian, podcast host, and occasional panelist on "Wait, Wait, Don't Tell Me."
"A Soldier's Play"
Jan. 28 to March 4 at Swift Creek Mill Theatre, South Chesterfield
In a segregated Louisiana army camp in 1944, the murder of a rancorous Black sergeant stirs deep-seated animosity and corruption among the soldiers. When a clean-cut Northern captain arrives to investigate, truths are confessed and a shocking secret is revealed. The play was a 1982 Pulitzer Prize winner for Drama. (The play includes strong language, racial slurs, and the physical violence attendant to the play's storyline, time, place and message and contains gunshot sound effects.)
Black History Month
Feb. 1 to 28 at various locations around Central Virginia
Honor African American contributions to American culture, life, and science through plays and other performances, exhibitions, special events and more, including:
"Mending Walls." Art exhibitions and special showings of the documentary at Crossroads Art Center, Richmond.
The First Civil Rights: Black Political Activism After Claiming Freedom. Documenting the achievements of Virginia's first Black legislators, at the Library of Virginia, Richmond.
Forging Freedom, Justice and Equality. An exhibition covering important themes of Black history across Virginia at the Black History Museum and Cultural Center of Virginia.
Black History Month at VMFA. Multiple exhibitions and events, including "A Powerful Influence: Early Photographs of African Americans from the Collection of Dennis O. Williams," "Isaac Julien: Lessons of the Hour – Frederick Douglass," "Leadbelly," an African American Read-In, and more.
Colonial Williamsburg Commemorates Black History Month. Highlights include: Performances for families such as "Loquacious Lucy, Queen for a Day," Art exhibitions including " 'I made this …': The Work of Black American Artists and Artisans," and the moving of the Bray School. In Colonial Williamsburg.
Check websites for more details, including prices, Covid policies, and registration requirements.
---
More of What's Booming in Richmond besides Life in America Top 5
Food and more fun to fill your plate
Boomer's featured restaurant:
Feast on brunch and a Bloody Mary at Grain at The Main, Norfolk
More events this week:
Black History Month and more: