What's Booming RVA: Mount Kilimanjaro, Shenandoah Valley, and RVA
December 8th, 2022
Climbing, singing, inspiring art, and peeks into other people's homes
---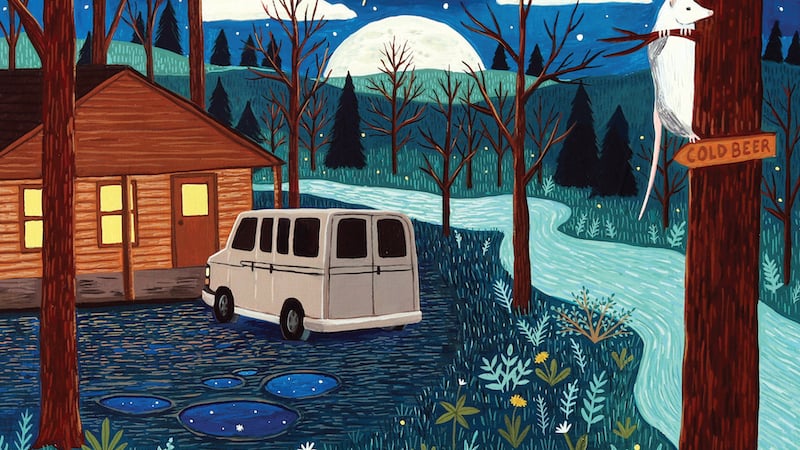 It's not all holidays, though there's plenty of that! From mountain-climbing reports, music, house tours and poignant arts. All in this week's "What's Booming RVA: Mount Kilimanjaro, Shenandoah Valley, and RVA."
---
An Evening on Kilimanjaro with Robert Dortch
Dec. 8, 6 to 8:30 p.m., at the Black History Museum & Cultural Center of Virginia, Richmond
Drawing upon his spirituality, strength, tenacity and audacity, Dortch climbed to the top of Mount Kilimanjaro. Learn about his journey, from minister, philanthropist, artist, and photographer … some 19,341 feet up to the summit of the mountain. Free, but registration required.
"Isaac Julien: Lessons of the Hour – Frederick Douglass."
Dec. 10, 2022, through July 9, 2023, at the Virginia Museum of Fine Arts, Richmond
The poignant 10-screen film installation collapses time and space to bridge persistent historical and contemporary challenges, honoring the great 19th-century abolitionist. London-born artist and filmmaker Sir Isaac Julien brings Douglass in focus through an art experience combining visuals and sound. Free exhibition.
Fan Diamond Jubilee Holiday House Tour
Tour 11 beautifully decorated homes in a variety of architectural styles throughout the historic neighborhood in this 60th annual event. Tuk-tuks vehicles will be available for those who prefer not to walk. Proceeds go toward Fan District Association enhancement projects. Dec. 10 and 11, noon to 5 p.m. both days. Ticket pick-up at 2008 Strawberry St., Richmond.
Church Hill Holiday House Tour
Dec. 11, noon to 5 p.m., in the Church Hill neighborhood, Richmond.
Enjoy one of Richmond's oldest neighborhoods on the 56th annual holiday house tour, showcasing 11 decorated historic homes, St. John's Church Parrish House, the city's oldest fire station and its collection of antique equipment, Chimborazo Round House, costumed carolers, trolleys, antique Ford cars, and more. Proceeds benefit neighborhood parks, schools and art initiatives.
John R. Miller with Taylor Kingman
Dec. 13, 8 p.m., at The Camel, Richmond
Miller's debut solo album, "Depreciated," combines intricate wordplay, haunting imagery, and driving instrumentals, including his own picking. The melodies, music, and vocals evoke the water sof the Potomac River rumbling below the high ridges of his native Shenandoah Valley. The singer-songwriter-picker brings his brand of country, folk, blues, and rock to Central Virginia.
See more holiday happenings and Christmas markets from BoomerMagazine.com.
Check websites for more details, including prices, Covid policies, and registration requirements.
---
More of What's Booming in Richmond besides Mount Kilimanjaro and Shenandoah Valley music
Food and more fun to fill your plate
Boomer's featured flavors of the week:
Holiday Cheers in Richmond: Restaurants and Bars Bedecked for the Holidays
And our weekly What's Booming newsletter of events …
Lots more events to throw on your calendar – coming soon