What's Booming RVA: Proof of Richmond's Variety
| September 7th, 2023
Boomer's top 5 picks for the week ahead
---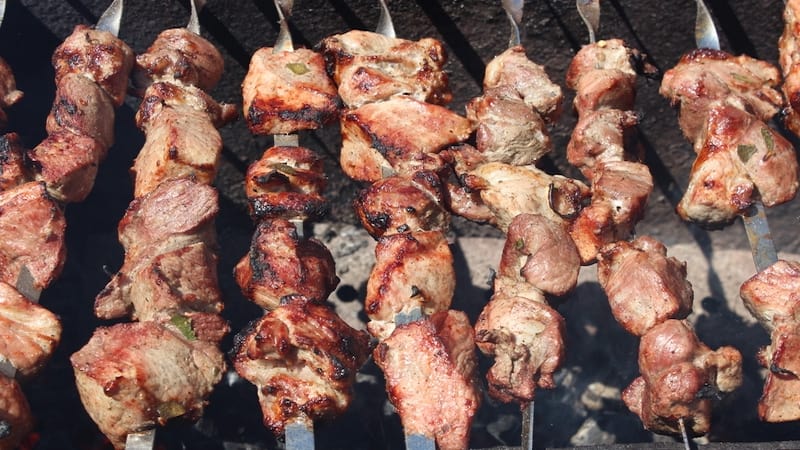 A diversity of events for your enjoyment: food, high-proof spirits, art, theater, and a one-of-a-kind home tour. Hmm, maybe RVA really stands for Richmond VAriety! Check out these Top picks in "What's Booming RVA: Proof of Richmond's Variety."
---
Armenian Food Festival
Sept. 8 and 9, 11:30 a.m. to 9:30 p.m. both days, at St. James Armenian Church, Richmond
Feast your senses at the 63rd annual festival, featuring Armenian delicacies and culture. Dine on chicken shish kabobs, cheese boreg, Armenian meat pies, stuffed grape leaves, mouth-watering pastries, and the original, crowd-favorite Hye Burger. Then settle in to enjoy traditional music and dancing, paired, if you'd like, with Armenian beer and wine. Admission is FREE, pay as you go.
43rd Street Festival of the Arts
Sept. 9, 10 a.m. to 4 p.m., at 43rd Street and Forest Hill Ave., Richmond.
From street art to fine art, the 32nd annual events presents a juried show of fine crafts and art from local and regional artisans. Paired with music and food. FREE.
"tick, tick…BOOM!"
Sept. 9 to 30 at Swift Creek Mill Theatre, South Chesterfield
The autobiographical show from Jonathan Larson, who composed the award-winning musical "Rent." The story examines his life as an aspiring composer questioning his life choices.
Richmond West Craft Beverage Trail Showcase
Sept. 10, noon (VIP) or 1:30 (GA) to 5 p.m., at Dover Hall, Goochland
Support the producers of the Richmond West Craft Beverage Trail as you enjoy the libations of 12 artisan-led small businesses on the trail in Goochland & Powhatan. Ticket sales also support two local non-profits. Plus live music and food trucks. VIP and general admission.
RSL Designer House, 2023
Sept. 11 through Oct. 9 at 2325 Monument Ave., Richmond
The Richmond Symphony League features its 19th designer house: the Taylor Estate, a 107-year-old house filled with brilliant designs from a score of talented designers. Simply tour the house, or add to the entertainment on Thirsty Thursday, evenings of live music, appetizers, and beverages.
Check websites for more details, including prices and registration requirements.
---
More of Richmond's Variety
Food and more fun to fill your plate
Boomer's featured flavor of the week:
Great American food, hospitality, and deals at Great American Ranch, in Mechanicsville and Midlothian. M-m-good!
And lots more events to throw on your calendar: