What's Booming RVA: Ukrainian Benefit and Aliens
| September 21st, 2023
Dodge the raindrops for Boomer's top 5 picks of the week ahead
---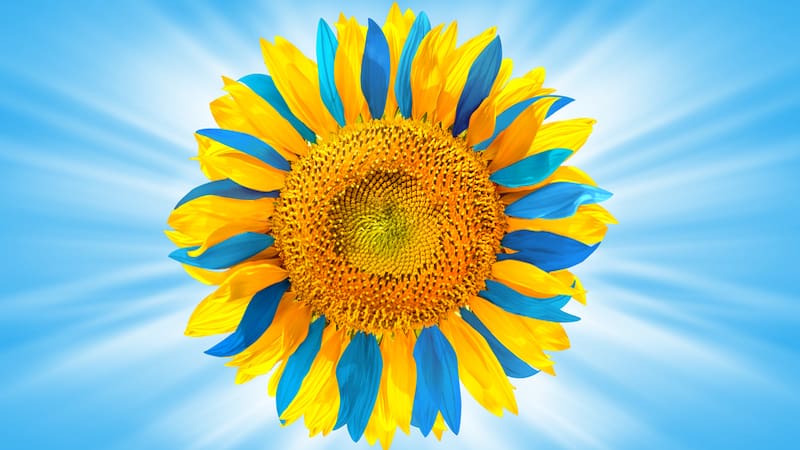 Sure, we've got some tropical showers heading our way, but not enough to put a damper on a week of enjoyment in Richmond. From hedonic to erudite, from state fair fun to a seasonal biergarten, a concert to benefit the people of Ukraine, a lecture on aliens, and THE Richmond International Film Festival. Check out these Top picks in "What's Booming RVA: Ukrainian Benefit and Aliens."
---
Bier-Garden
Sept. 22, 6 to 10 p.m., and Sept. 23, 11 a.m. to 10 p.m., at Maymont, Richmond
Toast the fall at a two-day German-style festival on the Carriage House Lawn. Hoist a stein-filled Paulaner beer, Potter's Craft Cider, Maymont's official Fest Beer, brewed by Bingo Beer, and another custom brew from Väsen, and more. Savor authentic Bavarian food paired with music from Pay Rent Brass Band (Friday night and Saturday evening) and the No BS Brass Band and the Original Elbe Musikanten German Band and folk dances (Saturday). Kinderzone for kids on Saturday afternoon, and volunteers needed (sign up on website). Do the Chicken Dance or compete in the stein-hoisting contest.
The State Fair of Virginia
Sept. 22 to Oct. 1 at The Meadow Event Park, Doswell
380+ hours of entertainment and all the favorite fair fun: rides, games, competitions, food, special events, including the Craft Beer Fest and Taste of Virginia, and more.
"Hope for Ukraine Tour" Concert
Sept. 23, 3 p.m., at Grace & Holy Trinity Episcopal Church
Members of the Kyiv Symphony Orchestra and Chorus present a concert to support the homeless, widows, wounded soldiers, and orphaned and needy children, affected by the conflict in Ukraine.
The Search for Alien Worlds
Sept. 26, 6 to 8:30 p.m., at Triple Crossing Beer, Fulton, Richmond
Profs & Pints Richmond presents a professorial presentation paired with pints of craft beer. Matthew Pryal, assistant professor of astronomy at the University of Virginia and teacher of UVA's popular "Alien Worlds" course, discusses the hunt for Earth-like planets beyond the solar system.
Richmond International Film Festival
Sept. 26 to Oct. 1, at various venues throughout Richmond
More than 160 films from the U.S. and 15 other countries – plus musical performances, panels, awards, mixers, and more. Including:
Opening night: "Double Down South," followed by The Women's Director's Spotlight with "Saorsa," "Fence Sitter," and "Unpacking." Sept. 26, 7:15 and 9:50 p.m., at The Byrd Theater, Richmond.
Environmental Spotlight: "Not on This Land: The Fight Against the Atlantic Coast Pipeline" and "Conserving Carter's Creek: A Tides Inn Shoreline Restoration." Sept. 26, 7:15, at Pocahontas State Park, Chesterfield. ("Not on This Land" also showing Oct. 1, 4:15 p.m., at Bowtie Movieland Theater, Richmond.)
The Poe Museum presents the Poe Spotlight: Horror Thriller Fantasy, with Poe-inspired film and music from Rodney the Soul Singer Stith – "Edgar Allan Poe's The Tell Tale Heart," "The Hanover Incident," "Goodbye Jonathan's Soul," "The Cloaked Realm: The Knight and the Queen," and more. Sept. 27, 6:30 p.m., at the Poe Museum, Richmond.
Check websites for more details, including prices and registration requirements.
---
More of What's Booming in Richmond besides …
Food and more fun to fill your plate
Boomer's featured flavor of the week:
Celebrate Sept. 22, National Ice Cream Cone Day, at one of Richmond's best: Scoop RVA
And lots more events to throw on your calendar:
Sept. 21 to 28 + Down-the-Road events