What's Booming RVA: Wine and Home Show, Soul and Taiko
March 2nd, 2023
Our Top 5 event pics, here in Richmond and down the road
---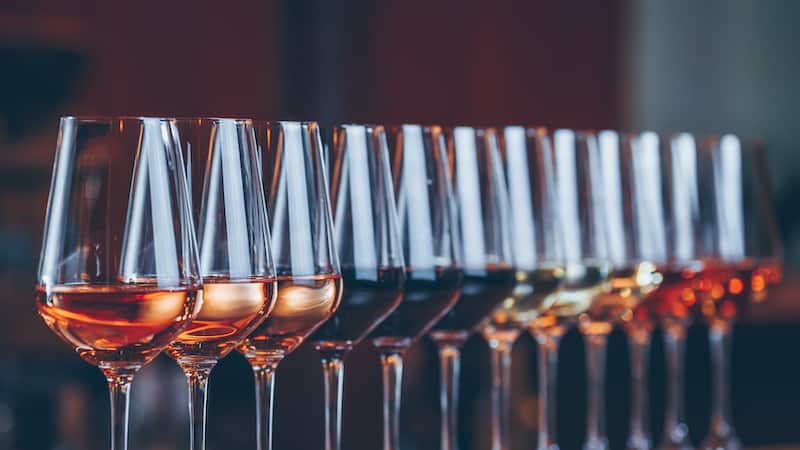 The Virginia Wine Expo, Women's History Month, and Taiko musicians, just part of What's Booming RVA! Plus a mind-blowing blown-glass exhibition in Norfolk and Mobile Soul Sunday. All part of What's Booming: Wine and Home Show, Glass and Taiko.
---
Virginia Wine Expo
Through March 5 at Main Street Station and other venues
The educational wine, spirits, and food experience continues this weekend, with special events and learning experiences, including SMOKED! Whiskey, wine and smoked cuisine, Grisette's "Hunt Club" lunch, Sub Rosa's wine dinner,and multiple Walk-Around Grand Tasting sessions. highlights Virginia wine, plus wine from guest regions – Napa Valley and Argentina – and local cuisine. Feb. 25 to March 5, 2023.
Richmond Home + Garden Show
March 3 to 5 at the Richmond Raceway Complex, Richmond
More than 200 exhibitors present ideas, visions, and advice for home improvement: remodeling, renovation, construction, landscape, and more. Landscape designer Mike Pyle, co-host of HGTV's "Inside Out," appears live at the event on March 4, 11 a.m. and 3 p.m.
Visiting Artist: "Preston Singletary: Raven and the Box of Daylight"
Artist visits, March 3 to 5, including:
FREE glassmaking demonstrations, March 3 to 5, 10 a.m. to 1 p.m. and 2:30 to 5 p.m.
Artist online talk, March 4, 7 p.m.
Exhibition, opens March 3 and runs through July 2 at the Chrysler Museum of Art, Norfolk
The Chrysler Museum of Art kicks off a new exhibition with a visit from the artist. Preston Singletary's work fuses time-honored glassblowing traditions with Pacific Northwest Indigenous art to honor his ancestral Tlingit heritage, a tribe in southern Alaska. The new exhibit tells the Tlingit origin story of Raven and his transformation of the world, bringing light to people via the stars, moon, and sun. Raven leads visitors on a fantastical journey through the transformation of darkness into light. Singletary's art creates a theatrical atmosphere in which his striking glass pieces enhance the unfolding storyline.
The weekend features FREE glassmaking demonstrations with Preston Singletary and the artist's look at his journey as a glass artist, the inspiration behind his work, and the development of his landmark exhibition.
Exhibition at Chrysler.org  
Weekend events at Chrysler.org 
River City Taiko
March 4, 2 p.m. at Perkinson Center, Chester
The Richmond-based community group presents traditional Japanese drums and related instruments. Director Alasdair Denvil currently teaches the taiko ensemble at the University of Richmond. The group has performed throughout the region.
Mobile Soul Sunday + A Week of Soul
March 5, noon to 5 p.m. at Monroe Park, Richmond.
Be a part of the kick-off event of Richmond Black Restaurant Experience. Local talent, music, vendors, and food trucks, fun for the whole family. Bring lawn chairs and blankets.
And then, sink your teeth into the diversity of Black-owned restaurants, March 5-12
From Southern comfort foods to vegan, juice bars, Caribbean, and sooo much more, all as part of the Richmond Black Restaurant Experience.
Check websites for more details, including prices, Covid policies, and registration requirements.
---
More of What's Booming in Richmond besides wine and the home show, blown glass and taiko
Food and more fun to fill your plate
Boomer's featured restaurant of the week:
Check out our updated look at pimento cheese in Richmond! What is YOUR favorite?
And lots more events to throw on your calendar: