What's Booming: Tomato, Tomahto
| July 14th, 2022
However you say it, Hanover grows it best … and Duke's tops it best
---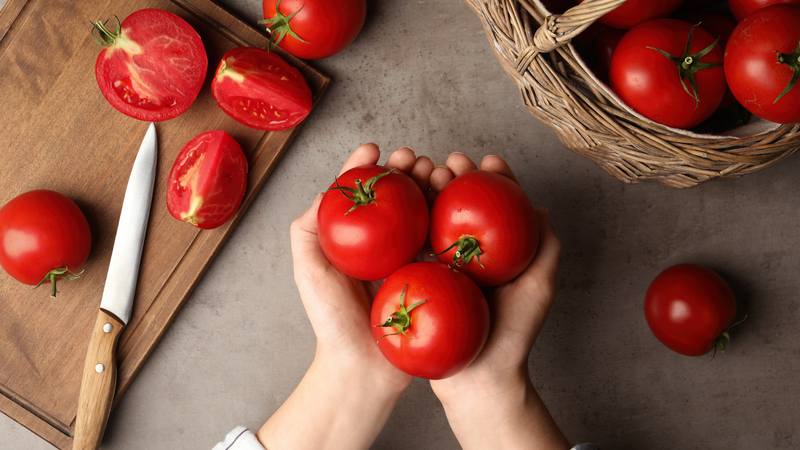 Two big events for one beautiful fruit – or is it a vegetable? The delicious, delightful, get it right here in Central Virginia tomato. And not just any tomato, the Hanover tomato. Which, of course, must be consumed with only the best mayonnaise – Duke's. Read What's Booming to ketchup on this week's activities.
---
Hanover Tomato Festival
Friday, July 15 and Saturday, July 16 at Pole Green Park, Mechanicsville
The focus is on the world-famous Hanover tomato, but there's much more, including artisan vendors, live music, and family-friendly activities.
All White Southern Soul Music Festival
Saturday, July 16 at 7 p.m. at the Altria Theater, Richmond
Richmond's All White Second Southern Soul Music Festival features Tucka, Calvin Richardson, Sir Charles Jones, Nellie Tiger Travis, Pokey Bear, and Ronnie Bell. Southern Soul features a combination of blues, country, and early rock and roll, and a strong gospel influence.
Duke's Hot Tomato Summer
Runs from Monday, July 18 to Sunday, July 24 at select Richmond-area restaurants
Would you like a little history with your Hanover tomato sandwich? Briefly, Duke's Mayonnaise has been a part of the Richmond-based C.F. Sauer Company since 1929. Twelve years before that, Eugenia Duke began selling sandwiches, which were made with her homemade mayonnaise. And the rest … well, the rest is history. Richmond is such an important part of that history that only the RVA and Greenville, South Carolina, where Mrs. Duke began selling her sandwiches and mayonnaise in 1917, are included in Duke's Hot Tomato Summer. It's a week-long tomato and mayonnaise celebration featuring special dishes, which have been created by more than 50 local restaurants.
An Evening with Jackson Browne
Tuesday, July 19 at 7:30 p.m. at the Altria Theater.
Doctor, my eyes don't deceive me. It's really Jackson Browne, live, onstage. Browne was inducted into the Rock and Roll Hall of Fame in 2004 and the Songwriter's Hall of Fame in 2007.
Wes Iseli is Magic Man
Tuesday, July 19 at 7:30 p.m. at the Firehouse Theatre
Wes, who hails from Ruckersville, Virginia, has been performing magic since he was 7 years of age. He even fooled Penn & Teller (there is even YouTube evidence of his feat). Join Wes before his performance for a small group magic class at 6 p.m. There is a $10 charge for the class.
Check with individual venues for COVID-19 policies.
---
More of What's Booming in Richmond besides the Hanover tomato
Food and more fun to fill your plate
Boomer's featured restaurant of the week:
Have it your way at Dane's Great Dogs in Cumberland County, VA
And our weekly What's Booming newsletter of events …