What's Booming: Wild and Inspired
| January 13th, 2022
Festivals, events honoring MLK Day, and music – in Richmond and Williamsburg
---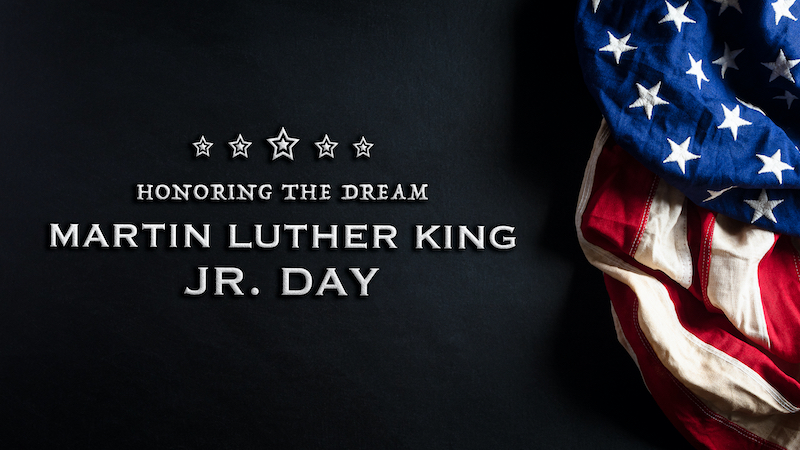 In Richmond and Williamsburg, Virginia, and the virtual world: Fly fishing and film festivals. A jazz and blues festival. Plus, special events and activities to honor Martin Luther King Day. All in this week's What's Booming: Wild and Inspired.
---
Martin Luther King Walk Around the Lake
Through Friday, Jan. 21 at Westhampton Lake at the University of Richmond
Reflect on the words of Martin Luther King Jr. and other leaders as you walk around Westhampton Lake and read a series of panels. Plus, the University of Richmond has a variety of other activities scheduled to honor the spirit of Martin Luther King Day. See the website for details.
Wild and Scenic Virtual Film Festival
Thursday, Jan. 13. The virtual lobby opens at 6:30 p.m. Online film presentations begin at 7 p.m.
Presented by the Alliance for the Chesapeake Bay, the festival features films that celebrate our planet and share inspiring stories about conservation, adventure, activism, and fun.
Winter Blues Jazz Fest
Thursday, Jan. 13 through Sunday, Jan. 16 in Williamsburg
Are you ready for a weekend filled with jazz and blues and other cool events? In addition to great music, you will be treated to cocktail samplings and beer, wine, and cider tastings. And on Saturday night, look for a special appearance by the Blind Boys of Alabama. See website for venues.
Dwight Yoakam
Friday, Jan. 14 at 7:30 at the National
Best known for songs such as "Honky Tonk Man" and "Guitars, Cadillacs," Dwight Yoakam performs at The National.
Virginia Fly Fishing and Wine Festival
Saturday, Jan. 15 and Sunday, Jan. 16, 9 a.m.-5 p.m. each day at Meadow Event Park
Help. There's a fly in my wine. This festival attracts fly anglers, as well as wine and craft beer lovers from across the United States.
Richmond Symphony presents Dreams of Freedom
Saturday, Jan. 15 at 11 a.m. at the Carpenter Center
The concert, created especially for young listeners, sounds the message of Dr. Martin Luther King and features the music covering more than a century of selected works by Black composers. Seeing 12-year-old award-winning violinist Amaryn Olmeda perform will a treat in itself.
Check with individual venues for COVID-19 policies.
In this week's dining and the featured happy hour …
Weekly restaurant article: It's Hot. It's Delicious. It's Charred: Charred Wood Fired Oven & Craft Bar in Midlothian
And …