What's Buzzing: Soul Taco and Wild & Weird Beer Festival
| December 3rd, 2018
What's buzzing this week for boomers in local food and brews news
---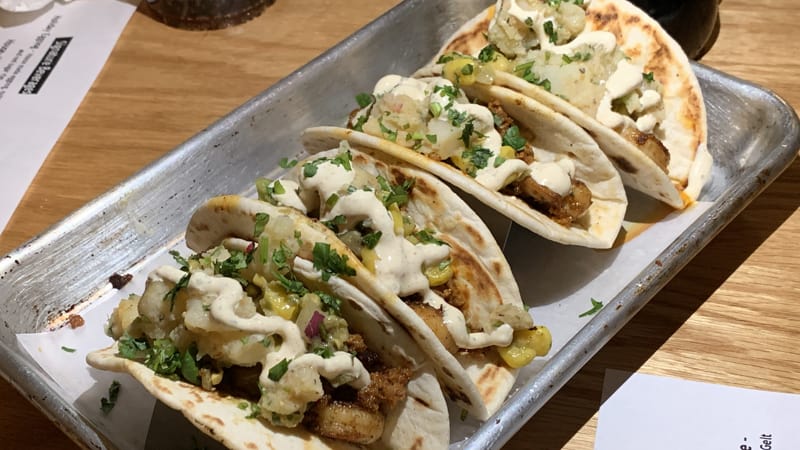 Firsthand recommendations from the staff at BOOMER magazine.
A HAPPY MARRIAGE OF SOUTHERN BLACK AND LATIN AMERICAN CUISINE
"Because a taco with no soul is just a sandwich."
Such is the sentiment on the Soul Taco website. But their concept goes beyond an esoteric attempt to imbue their food with "emotional intensity." Instead, it's an energetic mash-up of black Southern soul food, Latin American flavors and Californian influences.
I had the opportunity to sample from the tasting menu, and I was impressed with the restaurant's inspiration and execution.
The restaurant ownership is also a mash-up: Ari Augenbaum brings the soul food expertise, having spent hours with his grandmother in her kitchen and has brought some family secrets to the kitchen. "She had a set of measuring cups," he said of his grandmother, "but I'm not sure why. She never used them." Augenbaum's experience includes a stint alongside celebrity chef Bobby Flay.
Of the other two partners, Nar Hovnanian brings the California spirit, and Trey Owens, a Richmond native, brings more solid restaurant experience.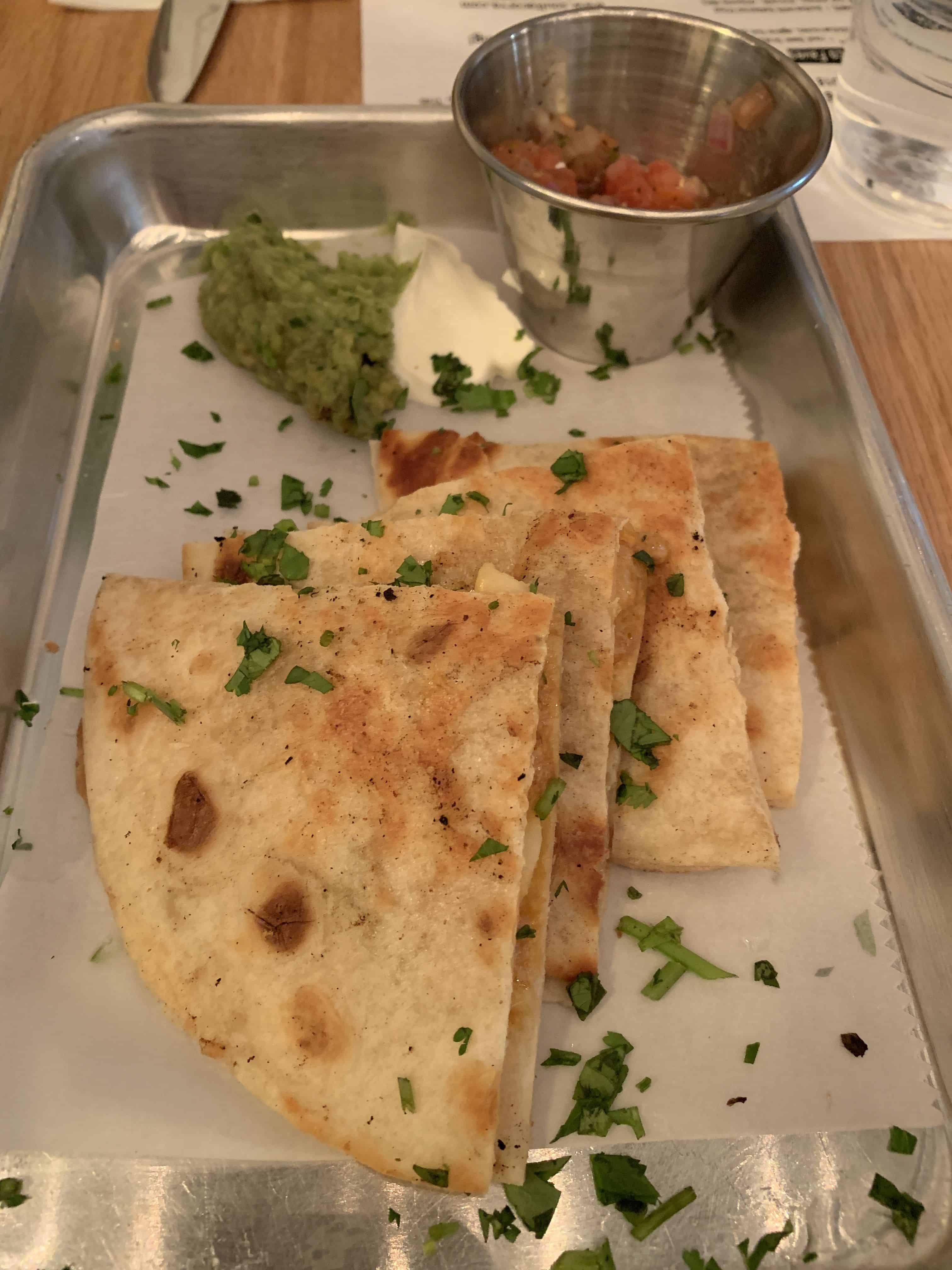 For a sample of the combo cuisine, consider the hush puppies topped with black-eyed peas, chipotle cheese sauce, guacamole, pico de gallo or cotija cheese. Or try the smoked mac and cheese quesadilla, with a delightfully smoky Chihuahua cheese. Then there's the sweet potato and black-eyed pea taco topped with avocado, cotija cheese and crunchy fried yucca bits, fish tacos (cornmeal-crusted catfish, of course) and tacos with shrimp and root-beer-braised oxtail.
But the pièce de résistance has to be the fried chicken taco – all the goodness of buttermilk-battered Southern fried chicken on a taco, garnished with pickled red onions, avocado, chipotle barbecue crema and agave hot sauce. Mexico and the Deep South will have a party in your mouth.
The menu (and Chef Augenbaum) are vegan and vegetarian friendly, too. Décor is bright and energetic, reflecting south-of-the-border colors and Jackson Ward soul.
321 N. Second St., Richmond
SoulTacoRVA.com
THE WILD AND WEIRD FESTIVAL
If you can agree with any of the following, you'll want to get tickets for the Wild and Weird Festival at Fine Creek Brewing in Powhatan, scheduled for Saturday, Dec. 8, from 1-6 p.m.
I'm tired of beer festivals that feature the same old beers.
I'd like to try new beers and ciders that I don't otherwise have access to!
I don't enjoy a festival on hard, hot pavement surrounded by city buildings.
I'd enjoy hanging out in a beautiful rural setting in a casual but tastefully appointed tasting room and outdoor digs!
I enjoy sour, funky and mixed fermentation beers.
I don't agree with any of these statements, but I can accompany someone who does!
Visiting breweries and cideries are Benchtop Brewing Company, Courthouse Creek Cider, Crooked Run Brewing, Champion Brewing Company, Final Gravity Brewing Co., Precarious Beer Project, Potter's Craft Cider, Strangeways, Reason Beer, Väsen Brewing Company, The Virginia Beer Company and Triple Crossing.
Tickets are only $16 presale, $20 at the door, which includes a festival glass and three beer tokens, with additional tokens available for $3.
The Fine Creek taproom will be open as usual – and open to anyone, festival goer or no. The taproom will be pouring creative Fine Creek beers, with a diversity of styles – from approachable to adventurous – and serving the seasonally and locally sourced upscale pub menu. Fine Creek is kid friendly but does not allow pets (excepting only service animals).
2425 Robert E. Lee Road, Powhatan
FineCreekBrewing.com