What's Buzzing: Blood Orange, Maymont Benefit, VA Beer History and Cider
October 1st, 2018
What's buzzing this week for boomers in local food and brews news
---
What's buzzing this week for boomers in local food and brews news.
BRING BLOOD ORANGE TO YOUR COCKTAILS
The distillers at Belle Isle Craft Spirits have added a new product to their line-up: Belle Isle Blood Orange Premium Moonshine. With a splash of soda, on ice or in a cocktail, the new spirit offers the bright, satisfying flavor of fresh blood oranges.
With a distillery based in Richmond's Manchester neighborhood since 2013, Belle Isle Craft Spirits has been providing quality moonshine. Beginning with 100-percent organic corn, Belle Isle moonshine is triple distilled, removing nasty congeners, removing burn and adding a rich smoothness with a hint of corn sweetness.
The new Belle Isle Blood Orange Premium Moonshine uses organic blood oranges from California and Arizona. The infusion uses the entire orange: the oranges are cut open and crushed to get all of the citrusy essence from the juice, pulp and skin.
The distillery produces three other flavored moonshines: Ruby Red Grapefruit, Honey Habanero (using local honey and habaneros) and Cold Brew Coffee (with organic, fair-trade coffee roasted at Blanchard's of Richmond).
Belle Isle Blood Orange Moonshine is available throughout Virginia and in 11 additional states. Pick up a bottle at a Virginia ABC store and use it in one of the company's suggested recipes, such as the Bloody Mule or the simple Blood Orange & Soda.
Bloody Orange & Soda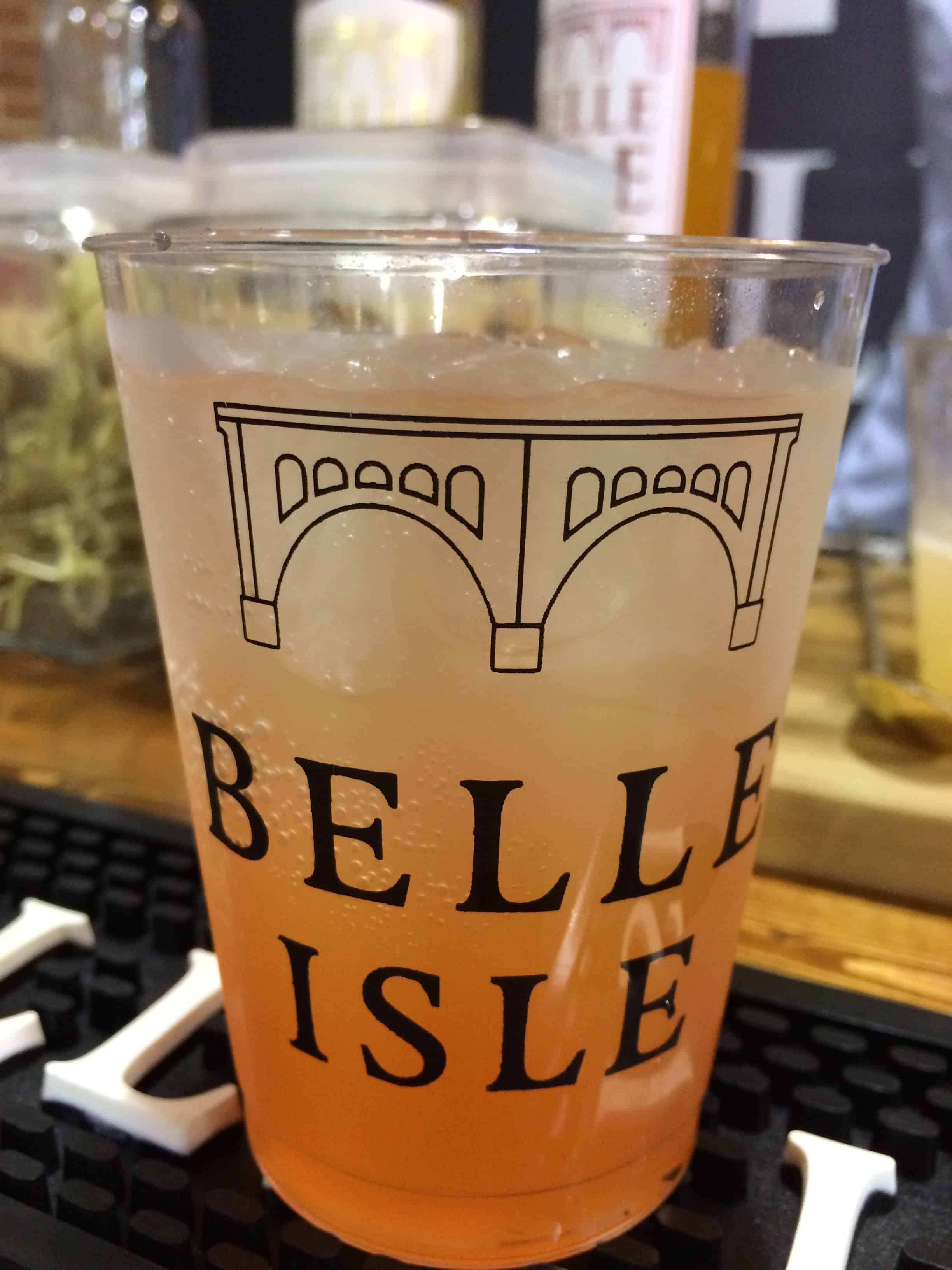 2 ounces Belle Isle Blood Orange
Top with soda water
Garnish with lime wedge
Bloody Mule
2 ounces Belle Isle Blood Orange
½ ounce lime juice
Top with ginger beer
MARK YOUR CALENDAR TO CELEBRATE THE "SAISON" AND SUPPORT MAYMONT
Maymont and Hardywood Park Craft Brewery presented the fall edition of For Every Saison, pairing food from top Richmond chefs with Hardywood beers – year-round, seasonal and custom – and announced the spring 2019 event.
The first course, for example, created by Chef Walter Bundy of Shagbark, include a rich autumn mushroom bisque with shrimp, bacon and corn, paired with the For Every Saison farmhouse saison beer. Hardywood lead brewer Kevin Storm tailored the beer for the event using ingredients grown at Maymont, including fennel (the dominant flavor), hibiscus and goldenrod.
The next Hardywood-Maymont For Every Saison beer dinner will be on Cinco de Mayo: May 5, 2019, with courses inspired by traditional Mexican or Central American cuisine.
Proceeds benefit Maymont, creating a tasty way to support a Richmond icon.
RECENTLY TRIED & RECOMMENDED: LES CREPES
With two locations, Carytown and Stony Point Fashion Park, Les Crepes offers savory and sweet French-inspired crepes with creative American touches. Go rich with the seafood crepe – scallops, shrimp, squid, clams, mushrooms and bell peppers in a creamy lobster sauce. Go American with the burger crepe – ground beef, bacon, cheddar cheese, tomatoes caramelized onions, and red pepper sauce. And be sweet with Nubana – a chocolate crepe with banana, Nutella and vanilla ice cream.
LEE GRAVES' NEW VIRGINIA BEER BOOK
The latest local beer history book from Lee Graves, The Beer Guy and occasional Boomer writer, has officially been released. Check out the Boomer review online or in our latest issue of the magazine, hitting shelves this week. To celebrate with Lee and pick up signed copies, for yourself or as gifts, stop by one of the Richmond-area signings:
FIVE YEARS OF BLUE BEE CIDER
Cider lovers, celebrate five years of craft cider in Richmond this weekend, Oct. 6 and Oct. 7. In recognition of the five-year "wooden" anniversary, the celebrations will include a bunch of small-batch barrel-aged ciders:
And since Blue Bee has been a little esoteric from the very beginning, the weekend will include micro-forging lessons from blacksmith Cristy Walker from Primitive Events making bottle openers throughout the day. (Sign up for the lessons in advance.)
SOMETHING WICKED THIS WAY COMES
Wicked Weed Brewing, best known for its barrel-aged sours, is coming to Richmond, with an incomparable lineup of West Coast-style IPAs and, of course, sours. The Asheville, North Carolina-based brewery is celebrating with Richmonders throughout the week, with a bar crawl, launch party, steal-the-glass night and tap takeovers.
Founded in 2012 in Asheville, Wicked Weed expanded rapidly and opened additional locations, including the Funkatorium, the first taproom and barrelhouse on the East Coast devoted exclusively to sours. In 2017, the business was acquired by  The High End, Anheuser-Busch's business unit focused on its craft-style beers and import brands.