Where Are they Now? Dawn Wells
| December 13th, 2015
Writer Audrey T. Hingley catches up with 'Mary Ann' of the hit show "Gilligan's Island."
---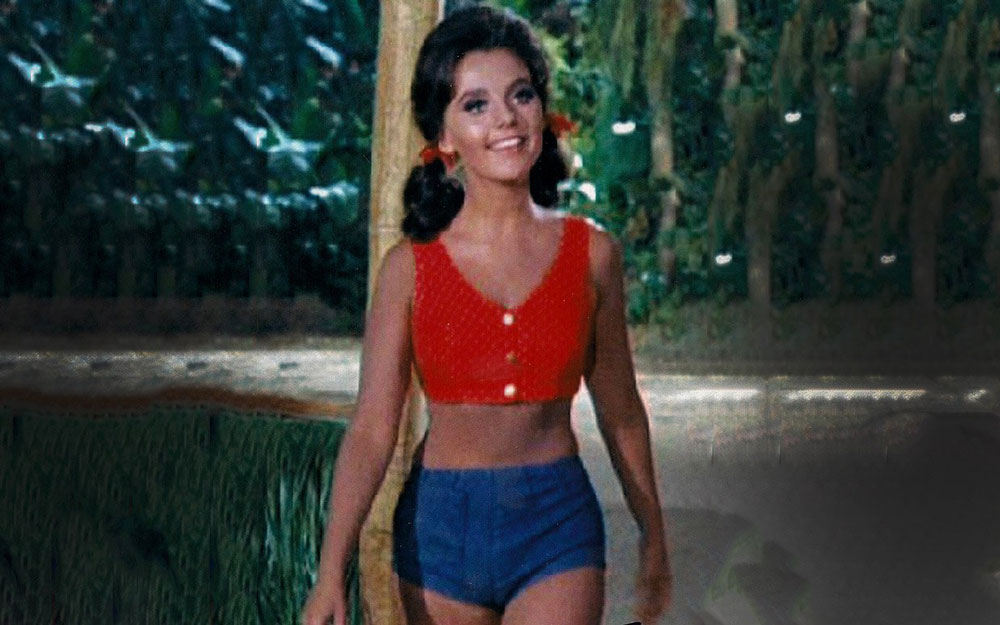 For 98 episodes and three seasons, Dawn Wells graced TV screens as cute girl-next-door "Mary Ann" in Gilligan's Island (1964-67), part of an ensemble cast portraying tour boat passengers and crew who set off on "a three-hour tour" and wind up marooned on an island amid comic adventures.
Post-Gilligan, Wells has enjoyed a successful theater career and amassed more than 50 film and TV credits. But unlike many actors identified with a popular role, Wells is proud of Gilligan, explaining, "I am known all over the world because of this character."
'I KNOW THE SHOW WAS SILLY'
"I have a thing about people who take a series and then put it down. You're lucky you are working. If you don't want to get tied to one [role], turn it down and give it to another actor," she says by phone from her Los Angeles home.
"I went back to the stage because I wanted to show I could do something more than Mary Ann. I know the show was silly but we were a very good cast, with some wonderful talent that blended well together."
A former "Miss Nevada" with a theater arts degree from the University of Washington, Wells moved to Hollywood after college. She lived in the Hollywood Studio Club, an iconic dormitory-style building providing housing for more than 10,000 women in the motion picture industry during its 59-year heyday.
She was soon cast in a play with Academy Award-winning actress Mercedes McCambridge. "That was big, because they come to see what you can do," she says.
Wells went on to do numerous TV roles and films, like 1963's Palm Springs Weekend (penned by Virginia's Earl Hamner Jr.), before Gilligan.
TALES FROM THE SET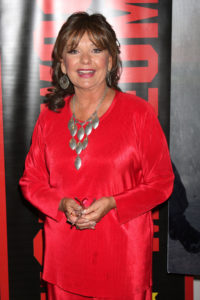 She remembers Jim Backus, who played "the millionaire" Thurston Howell III, an actor who was also the voice of cartoon character Mr. Magoo, as "a joy."
"He said when you hear Mr. Magoo mumbling, [he was saying] every dirty word you ever heard of. … I don't know if that's true," she says. "He was most proud of Rebel Without A Cause [Backus portrayed James Dean's father in the 1955 film], where he didn't play a comedian. He was a serious actor."
The pilot for Gilligan was filmed in Hawaii; the show was shot in Malibu and indoor sets. Wells recalls, "The Malibu fog came [rolling] in around two or three o'clock, so CBS built a lagoon [set] maybe 12 feet deep. What fascinated me was [there would be] palm trees and we would go outside and there were tumbleweeds, and Gunsmoke would come out [to film]. It's cemented over now, but it was a special place."
She recalls "a cute story" about Natalie Schafer, who portrayed "Lovey Howell" on Gilligan:
"When the series went off the air, she was going back to New York. She was very much Mrs. Howell. In an interview [she was asked], 'Miss Schafer, what have you done?' She looked at him [the reporter] and said, 'You first.' "
WHAT WOULD MARY ANN DO?
Already the author of Mary Ann's Gilligan's Island Cookbook (1993), Wells wrote What would Mary Ann do?: A Guide To Life (2014) after a fan's prodding. The part-memoir/part-Gilligan's Island trivia/part-advice book has done well. She's at work on another cookbook.
"I kept thinking, why do people revere Mary Ann so? People say to me 'I married a Mary Ann.' I go to [fan] conventions and see fathers in their 40s bringing their children, and the fathers have a crush on me. Mary Ann was cute, cheerful, she could have been your wife or your best friend. The book is about good manners, optimism … we are losing track of that," she explains.
Wells' parents divorced when she was 4, but she says her working mother "knew where I was every minute." Wells cared for her mother until her death, and also cared for her ex-husband after he became ill. "If you love somebody enough to marry them, there is something in that person you respect … we were always friends."
With nearly 300,000 Facebook followers, Wells is seeking sponsors for a planned radio show and preparing for more plays. Talkative, energetic and stunning at 76, she says, "I never think of myself as old. You have to have something to look forward to every day, something you want to get up for … I am a happy person. I seldom get depressed."
"I hope I live to be 100."
For more information: facebook.com/therealmaryann and dawnwells.com.