Benny Ventano's – Open Late/Tastes Great
| November 11th, 2021
A huge addition to the Richmond, Virginia, pizza scene
---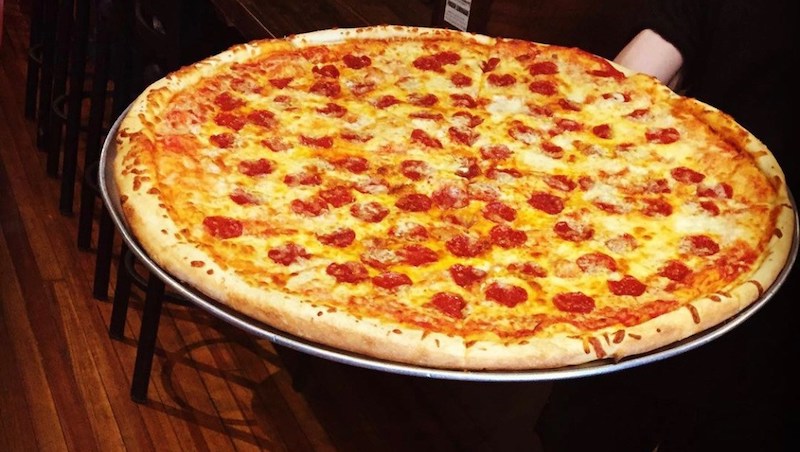 Food and beverage writer Steve Cook does some late-night dining with Benny Ventano's pizza of Richmond and takes us to a Southern-inspired local restaurant for this week's Happy Hour of the Week.
---
Isn't it wonderful that the theaters and other entertainment venues are reopening after more than a year in lockdown? And as you may have already discovered, Richmond's entertainment scene is more vibrant than ever. Sadly, one of the things that hasn't bounced back as quickly is the selection of dining spots that remain open after 9:30 or 10 p.m. It's still a bit difficult to find a place for a tasty treat after the theater, the symphony, or a movie. But this week, I somewhat accidently stumbled upon a place that easily fills the bill when you don't necessarily want a full meal, but you do want to satisfy those late-night munchies.
Perhaps, you've already discovered Benny Ventano's at Davis and Main. I had not, until last night, that is. Of course, the late hours are what attracted me first, after spending an hour trying to find a place that wasn't closed or on the verge of shutting down for the night. Call me old fashioned, but I so hate to have to lift my feet so they can vacuum under me while I'm dining in a restaurant.
Benny Ventano's is open from 11 a.m. until midnight Sunday through Wednesday and until 1 a.m. on Thursdays through Saturdays.
Of course, just being open late would not be all that wonderful if the food was lousy. I can happily report that not only is the food not lousy, it's actually quite good. The menu is simple, with basically two categories – Pizza and Not Pizza.
First, let's talk pizza. This may be the best pizza that I've had outside of New York city. We tried a slice of the pepperoni and a slice of the mushroom garlic. Don't let the price fool you. Yes, $39 for a pizza may seem high, but it's gonna take an army just to get it in your car. You can buy the pizza by the slice for about $6.50; but, again, it's huge. Someone on Yelp described their slice of Benny's pizza as being as big as their head. The slices are large, but some customers apparently have very small heads. Or else mine comes in extra-large. Still, it's a great deal for an exceptionally delicious slice of pizza.
In the Not Pizza category, I'll use another superlative and say the chicken wings are as good as any I've ever had. These beauties are plump, meaty, juicy, and cooked rotisserie style. I haven't tried anything else on the small menu, and I may not. Because when I go back, I'll be going for more pizza and wings. And the cool thing is, I can go after 10 p.m. You can dine in, order for pick up, or have it delivered.
Benny Ventano's pizza of Richmond, Home of the Virginia Slice
What's Booming-inspired Happy Hour of the Week
If you find yourself in Downtown Richmond, perhaps for an evening of Beethoven at Dominion Energy Center or the InLight exhibit, or otherwise down on the riverfront, one of the classiest Happy Hours in town will be nearby. I'm talking about Julep's New Southern Cuisine at 420 E. Grace St. We all know Julep's reputation for capturing the imaginative flavors of Charleston, Atlanta, Savannah, and New Orleans, but did you know that Julep's also offers one of the city's best happy hours? They call it their $5@5.
The happy hour actually starts when the bar opens at 4:30 p.m. and runs until 7 p.m. every Monday through Friday. Take a look and you'll see that the $5@5 moniker makes sense.
House-mixed cocktails – $5
Mint Juleps (a specialty) – $5
Select wines – red or white – $5
Select beers on draft – $5