Best Sports Bar in Richmond For ...
| April 28th, 2022
Take me out to the sports bars
---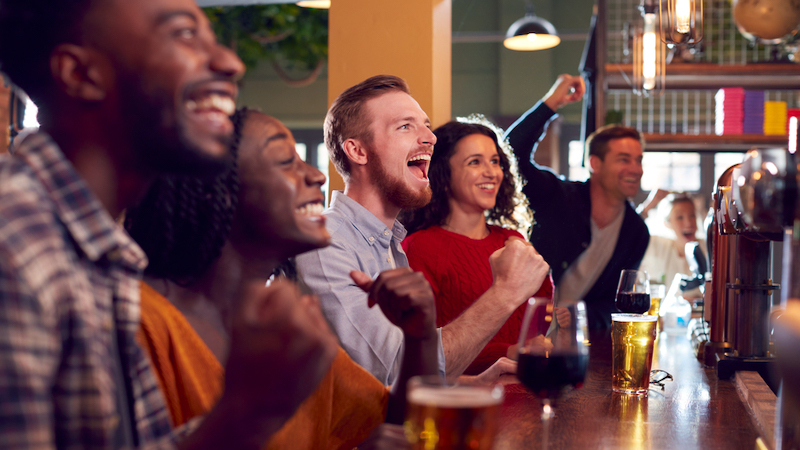 Richmond food and travel writer Steve Cook pontificates about the best sports bar in the Richmond area for some very different takes – from wings to Asian fusion.
---
I did something this week that I haven't done in over two years. I went to a sports bar. And, to tell you the truth, I'd forgotten how much fun it is to sit, have a bite to eat, drink a cold brew, and watch the Atlanta Braves play ball.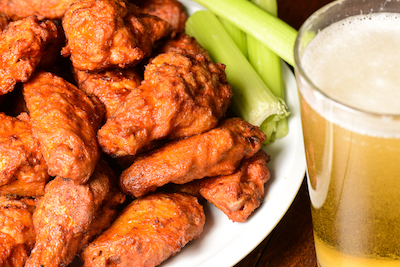 I hadn't actually intended to go to Buffalo Wild Wings (7801 W. Broad St.), but my wife and I were heading home and, while we are not famous for completing each other's sentences, we both somewhat simultaneously mentioned that we were in the mood for some wings. We were that close to B-dubs and so she went in to order, while I remained in the car and listened to the game on the radio. However, because they were running slowly, which is not all that unusual as I seem to recall, I decided to go in and watch the game while we waited for our order.
I had forgotten just how tasty their wings are. We shared both the teriyaki and the dry rub salt and vinegar wings. Both were fantastic. But what was most enjoyable was sitting there and watching the Braves as well as every other game being broadcast, including the NBA playoffs.
As I was sitting there ruminating, I got to thinking of other sports bars in town that I've enjoyed. So I decided to share a few of my favorites.
Best sports bar for wings
For the best wings and good prices on cold, cold beer, I'd have to go with Buffalo Wild Wings. The one on Broad is my top choice. I like the real wings, but the boneless wings are also quite good, although I can't help but feel sorry for the chickens from which they came.
Best sports bar for a burger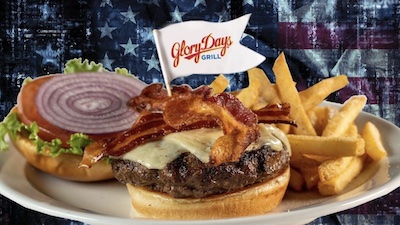 The nod here goes to Glory Days Grill, with two locations in the Richmond area (10466 Ridgefield Pkwy in the West End and 6151 Harbourside Centre Loop in Midlothian). Actually, I think, overall, if food is a priority, Glory Days gets my vote. Their perfectly grilled All Star Burger has to rank among the best burgers in the city and the seasoned fries that come with it are quite delicious, if you are, like me, a fries sort of guy. But the menu is varied and offers everything from delicious wings to sandwiches and wraps to sirloin steaks and chicken.
Best sports bar when you want a bar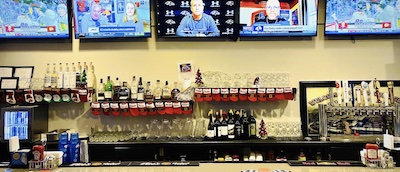 If you looking for a place with a lively bar scene, plenty of TVs, a good Happy Hour, and live music, then the Sports Page Bar & Grille (36 Broad Street Road) in Manakin-Sabot takes top billing. There are other Sports Page locations, but what makes this one extra special are the two bars and the live music on the enclosed patio. If you recall, this was the location for Enzo's, which became such a popular spot for live music that the patio was enclosed for year-round live shows. The Sports Page folks have kept up the tradition and the place is rocking on the weekends especially. Check their Facebook page to keep up with their schedule.
---
Green Bay, Wisconsin, where the entire city is practically the best sports bar … and more!
---
Best sports bar for Asian fusion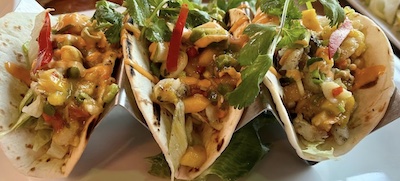 So, tell me, when was the last time, you headed out to find the best sports bar for great Asian? Well, now you can. Hands down, the winner here is MPM Tiki & Sports Bar at 11275 W. Broad St. in West Broad Village.
MPM could also make my list for sports bar with the worst name. Sorry, but I'm not a fan. I love the family that's behind Mom's Siam in Carytown, Pik Nik (temporarily closed) in the Fan, and My Noodle and Bar on Monument. But when the family got together to turn the old Carolina Barbecue into something rather unique, they took the first letter of each of those three restaurants and came up with MPM.
However, remember the name only long enough to find the place and enjoy. They bill themselves as "Richmond's Premier Tropical-Themed Sports Bar." Who is going to argue with that?
The food is exceptional. Sue Palaart and her sons, Joe and Sonny Kiatsuranon, have always sparkled in the kitchen. But, from my couple of visits to this recently opened establishment, it appears the TVs are also a big attraction. They seem to consistently have a crowd watching the games.
So far, I've only gone for the food (takeout) and I'll definitely go back. They offer some dishes that I had not previously tasted, or that, perhaps, were not on the menu at the family's other restaurants, which also includes Ya Ya's Cookbook in the Downtown Short Pump Shopping Center. I have somewhat fallen in love with their Roti Chicken Curry. It's an appetizer but the serving is large enough to make a meal. The dish consists of chicken and Indian yellow curry and it's exceptional.
The coconut chicken soup is also quite good. It's very reminiscent of Mom Siam's tom kha kai Thai soup, which I absolutely love. The menu is quite creative, so even if you're not into catching the latest game on TV, you'll still find plenty to love about MPM (except the name). From the swinging chairs and tiki furniture to a very diverse menu, this may well be the most unique sports bar you've ever visited.
So there you have my favorite sports bars. If you're into baseball, the season is young and if you're into the NBA playoffs, you have plenty of time. I think the 2022 playoffs end about a week before the 2023 season begins.