Bistro 804 in Richmond's West End
| August 11th, 2022
Comfort food, happy hours, and brunch
---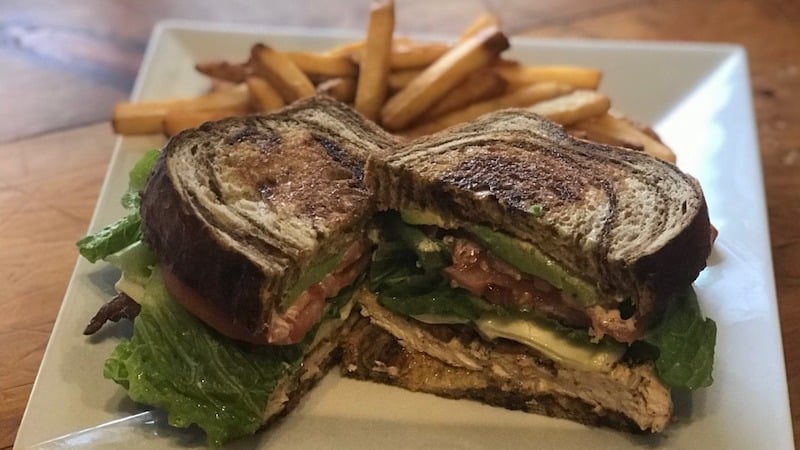 Richmond-based food and travel writer Steve Cook makes his way to Bistro 804, where embracing the Central Virginia area code provide just a small part of the neighborhood appeal. He stumbles upon a long-lost friend, makes a new friend, and finds a new favorite restaurant.
---
I've been hearing friends and family rave about Bistro 804 (443 N. Ridge Rd.), for quite some time. And every time I've planned to go check it out for myself, I get waylaid for some reason or another. But this week, everything came together and I was able to make my way over to the River Road/University of Richmond area to have a taste for myself.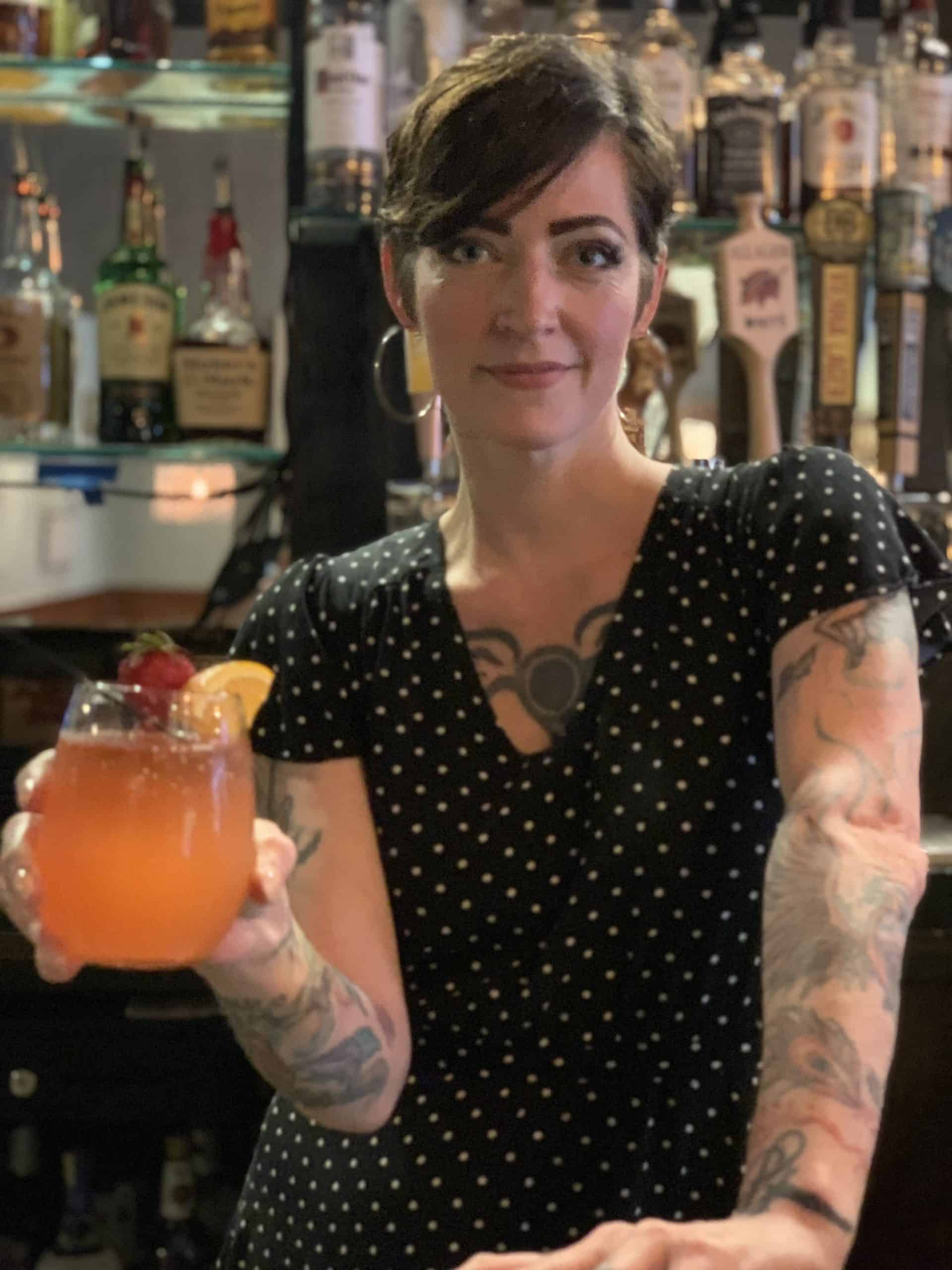 Well, no sooner did I walk in the door than I saw Stacy Sheldon. I hadn't seen Stacy in probably five years or more. In fact, last I heard she had moved out of state. Now, just in case you don't know who Stacy is, I'll explain. I first met Stacy when she was a manager/bartender at the Old Hermitage Grill on Hermitage Road. It's where Hobnob is currently located. Stacy had been a fairly frequent guest on an old restaurant-related radio show that Boomer editor, Annie Tobey, and I used to do together. We also did another show that featured local musicians who would come on and perform, and one day Stacy mentioned that she was a singer.
"Why don't you come on our other show and sing," I suggested. I immediately regretted that suggestion because I had never heard her sing. What if she was horrible and I had to pretend to like her music in order to be the nice guy I also pretend to be? Anyway, with much trepidation, I introduced her one evening on the show and she began to sing. It was like a nightingale or substitute some other bird that's known for its singing ability. Stacy has a beautiful voice. After that, she made several appearances on the show, always to the delight of our audience.
But anyway, back to this week. I was delighted to see Stacy again. She's not only working at Bistro 804, but she's also in the process of lending them a hand in their marketing. So, as I enjoyed a $4 glass of wine, I had the opportunity to speak with her about the restaurant. First of all, you heard me right. I had a $4 glass of Pinot Noir. Bistro 804 has a Happy Hour from 11 to 7 each day with fantastic prices on wine as well as $3 domestics, plus discounts on draft beers and appetizers, too. Stacey says that even during non-Happy Hours, the restaurant offers well drinks for as little as $4 each.
Stacy, who has been working at Bistro 804 since her return to town a couple of months ago, tells me that the regular crowd is pretty much made up of residents who live around the university, which makes for a pretty wide range, demographically speaking.
As far as the food, I always start with the chicken wings. It's my touchstone in judging a restaurant's culinary prowess, and based on what I had last night, it's love at first taste. I had the Asian wings – they were messy enough to be delicious, but not unmanageable.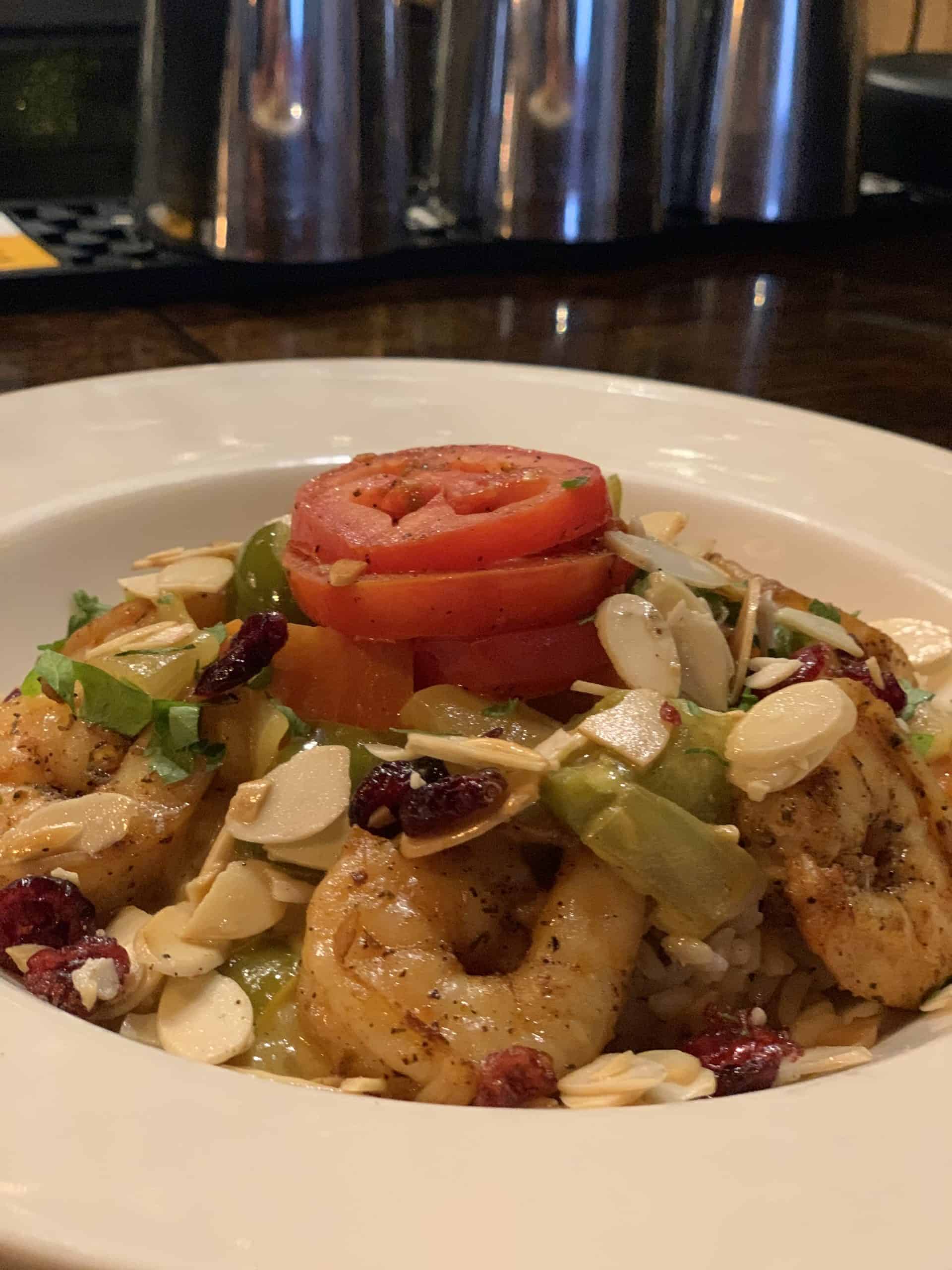 As for the menu, the options sound delicious. Stacey says it's all amazing. "In the short time that I've been here, I haven't heard one complaint," she says.
Johnny Cates, one of the regulars, who was sitting at the bar, echoes Stacy's opinion. Johnny lives in the neighborhood, and he tells me that everything is very good.
Johnny evidently pulls up Facebook on his phone and he informs me that we have 20 mutual friends. So, we spend the next hour playing the "who do you know that I know" game. I'm guessing the considerably younger guy who is sitting between Johnny and me must have felt trapped. You may know how it is when men of a certain age get together.
I digress. I was talking about the menu. Based on Stacy's and Johnny's recommendations, I was anxious to try some of the sandwiches. I've heard they're delicious. One of my favorites is the Reuben and that will likely be on my next-visit list.
Johnny says that his favorite is the 804 Club sandwich, which the menu describes as offering "roasted turkey, Black Forest ham, Applewood smoked bacon, cheddar cheese, Swiss cheese, romaine, Roma tomatoes, and mayonnaise on your choice of toasted white, wheat, or marble rye." What a delightful mouthful.
Johnny adds, "The daily specials are always great and reasonable. Stacy says that the brisket tacos are very popular, adding, "We do some great stuff for our Saturday and Sunday brunches as well.
Based on my own experience and having heard so many positive testimonials, I'm certainly putting Bistro 804 on my list of favorite area restaurants. I can't wait to sample some more. When you go, tell Stacy that Steve sent you. It might get me a free glass of wine or something. You never know.
Bistro 804
443 N. Ridge Road, Richmond, Virginia
---
Steve Cook has lived in the Richmond area for most of his life, working as a writer and editor and in marketing and radio. He loves to keep abreast of the local restaurant scene and researches the subject voraciously. "I used to think I was a foodie," he says, "but then I realized I just like to eat a lot." He once co-hosted a local Richmond restaurant radio program with BOOMER editor Annie Tobey. Steve completed his first novel in 2017 and says he hopes to read another one this year.
Dig in to more restaurants and other recommendations from Steve Cook