Caregiver Isolation
| November 7th, 2018
Hope in the face of a potentially debilitating challenge
---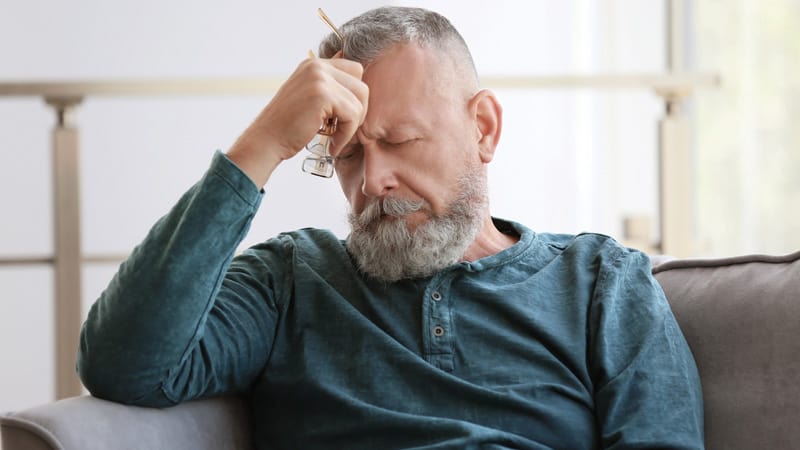 My mother was diagnosed with Alzheimer's disease when she was 74 years old. As her health declined, she became ever more dependent on my father to look after her. He tried to do his best for her, but the stress of caregiving took its toll.
My father never thought he would find himself in this position. Most of us don't. But with life expectancy increasing steadily, more people find themselves in the caregiver role.
The challenges of caring for a loved one with physical or mental impairments can seem daunting. Because the responsibility demands significant expenditures of time and energy, it ends up restricting work and social life and prevents the caregiver from engaging in activities that once brought happiness and well-being. While caring for a loved one can be rewarding, it can also bring on guilt, frustration and resentment. As caregiver responsibilities increase, so do feelings of loneliness and isolation.
Diane Hansen lives in a suburban 55+ community in Chicago, Illinois. She regularly traveled with a group of friends, played golf and volunteered with a hospice center. But in March 2018, all that changed. Her husband had a severe stroke. Now all of her time is spent looking after him. As her caregiving responsibilities increased, so did her social isolation. "It hurts," Hansen says. "You have to watch while your friends drift away."
Carey Wexler Sherman, a gerontologist at the University of Michigan, says, "Caregiving is done with a lot of love and affection, but there's a lot of loss involved. It's a lonely business."
THE EFFECTS OF ISOLATION
Individuals who have experienced isolation, for whatever reason, can attest to the feeling of loneliness that envelops them. But the effects extend beyond aching emotions. In their research, Mélanie Wagner, sociolinguist at the University of Luxembourg, and Martina Brandt, professor of the sociology of aging societies at the Technical University of Dortmund, have found that providing long-term care is a chronic stressor that places caregivers at risk for physical and emotional problems. Social isolation can lead to depression and other emotional disorders as well as heart disease and stroke.
In fact, according to James House, professor of sociology at the Population Studies Center at the University of Michigan, "The magnitude of risk associated with social isolation is comparable with that of cigarette smoking and obesity."
HELP IS ON THE WAY
As overwhelming as this sense of isolation and loneliness can be, there are positive steps caregivers can take.
"The most important thing for a caregiver is help from others," says Mary Stallings, activities manager at the Senior Center at Rakow Center in Illinois.
Just as you're caring for another, you need people to care for you, to provide you with connections, companionship and assistance. Reach out to family and friends. This first step is probably the most obvious and difficult, as it requires you to admit that you need help.
---

---
The Family Caregiver Alliance website explains, "Feeling alone is an issue that most caregivers will face to some degree during their journey as a caregiver. However, caregivers need not feel ashamed in their journey to find more support."
"The best way to counter isolation is to bring more people into your life, people who understand what you're going through," says Stallings.
Though it not a substitute for face-to-face contact, social media, messaging and phone calls provide useful tools in connecting with others.
Professional services – such as personal case assistants, home health care, certified nursing assistants, mobile health services, transportation providers and adult day care – can ease the burden and allow you to take time for yourself.
Wagner and Brandt explain, "Our results suggest that formal [professional] care is essential not only for care recipients but also for caregivers."
Richmond-based Seniors Guide, in print and at SeniorsGuide.com, includes information on a variety of local services geared for these and other needs. (Seniors Guide is produced by Ross Media Solutions, which also produces BOOMER.)
"Without the help of family and my local senior center," says Hansen, "I would have been lost." 
A FOUNDATION FOR COMBATING STRESS
Health and stress can be a vicious or a virtuous cycle: stress negatively impacts health, while health enables better stress management.
To make your cycle virtuous, eat a healthy diet, engage in exercise and other physical activity, get a full night's sleep, engage your mind and practice mindfulness. In a study at University of California, Los Angeles, researchers found that participants who practiced meditation were calmer, less reactive and more accepting of their circumstances. They were better able to respond to the emotional demands they encountered each day.
To make these health-targeted activities even more effective, enjoy them with other people:
Let a friend pick up a healthy prepared meal and then break bread together.
Join a gym, take exercise classes or join a walking or running group – preferably with a friend.
Take yoga, tai chi and other gentle exercise and meditation classes.
Find a support group for caregivers.
Take a class or attend a lecture.
Such activities can have a positive impact on your ability to handle stress, improve your mental and emotional health and bolster your ability to cope. Of course, they may also require assistance from others who can care for your loved one while you care for you.
If it takes a village to raise a child, then it takes a community to care for our elders. They deserve it, and so do their caregivers.
---
Bruce Grabowski is a full-time writer and sometimes musician. He loves crafting articles that help make life a bit more interesting.