'Escapology' Book Showcases Escape-to-Nature Homes
| October 5th, 2020
Inspiration and information on jaw-dropping rural houses
---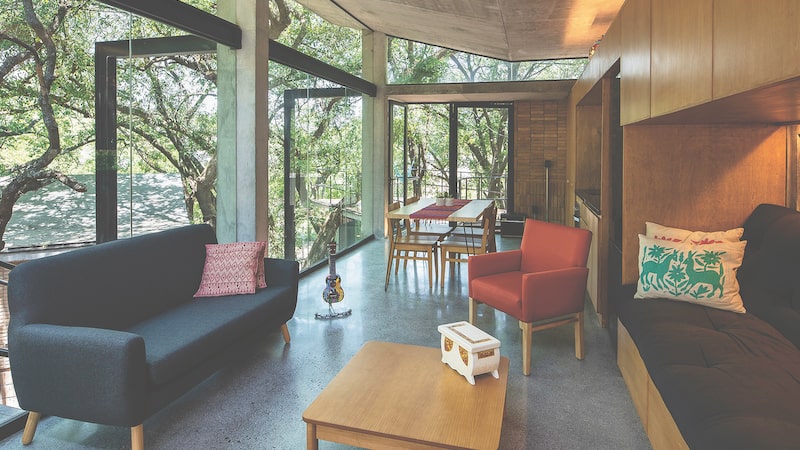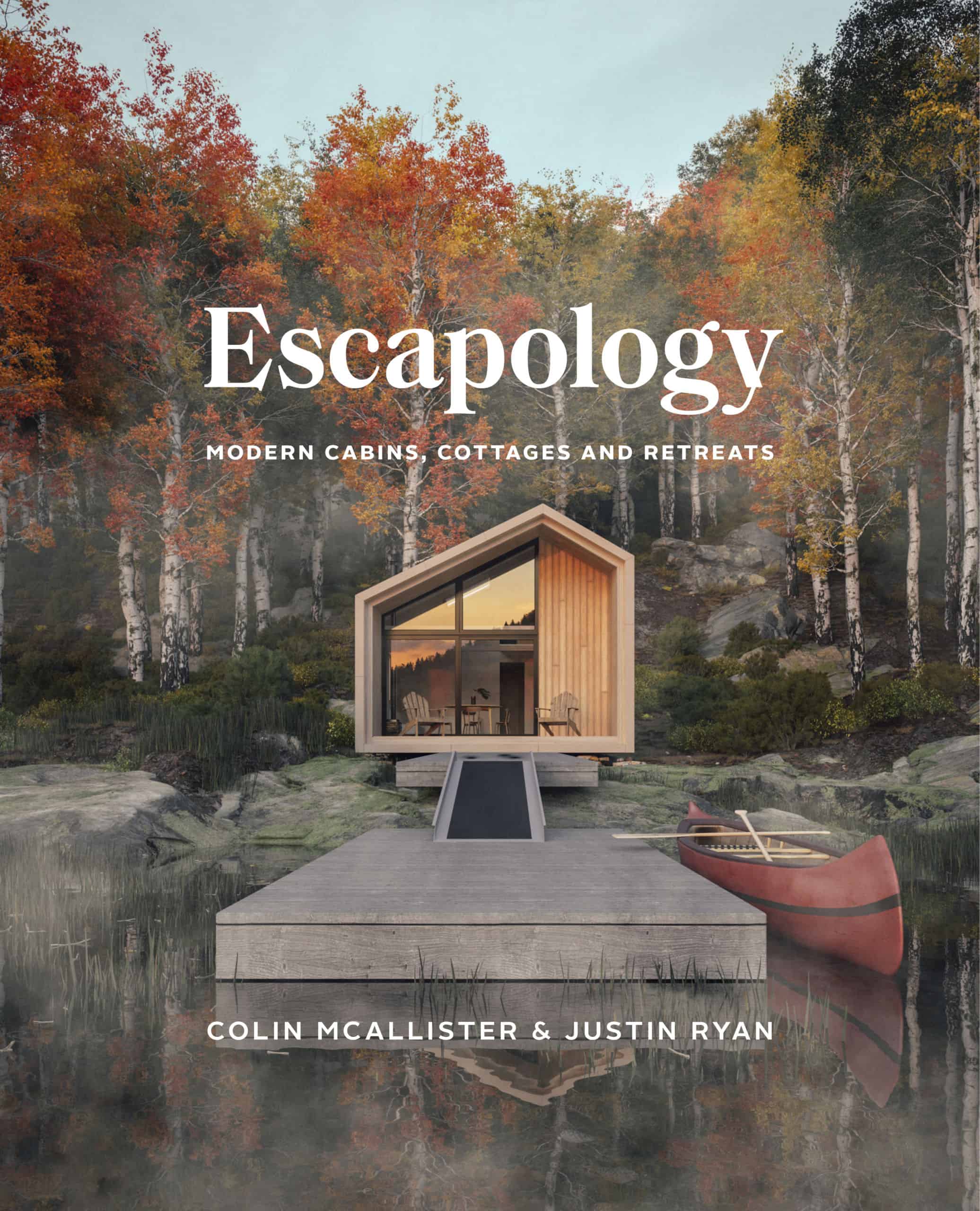 If you would love to live surrounded by nature, this book is for you. If you have a passion for creative home architecture, this book is for you. And if you have ever even thought about having a second home in a beautiful location, this book is for you. The collection of escape-to-nature homes in Escapology: Modern Cabins, Cottages and Retreats provides inspiration and information on rural escapes all over the world.
Authors and interior designers Colin McAllister and Justin Ryan have been designing homes for more than 25 years. They've plied their trade in the UK, France, Spain, Canada and Australia. They've been featured in newspapers, magazines, and TV shows. Eight years ago, they renovated a Canadian log cabin and became hooked on rural homes that embrace the outdoors. Now, they are sharing a collection of such gems with the rest of us.
A Guide to Escape-to-Nature Homes
The 256-page book begins by pulling at your heart and informing your mind. The authors' passion for nature, escape, and natural decompression comes through as they simultaneously provide practical guidance.
They provide an overview of common rural retreats: log cabins, post and beam, modern minimalist, Scandinavian, mid-century modern, and shabby chic. They offer wisdom on where to purchase property; whether to build or renovate; and power and septic. They suggest preliminary considerations on design – lighting, furniture, textiles, etc. And they offer tips on designing on a budget.
---
Where the Stars Paint Your Bedroom Ceiling
Abingdon & 5 Southwest VA Outdoor Treasures
Sign up for our monthly Books e-newsletter and other e-newsletters tailored for boomers!
---
Also scattered throughout the book are ideas for enhancing the home's getaway features.
The Escapes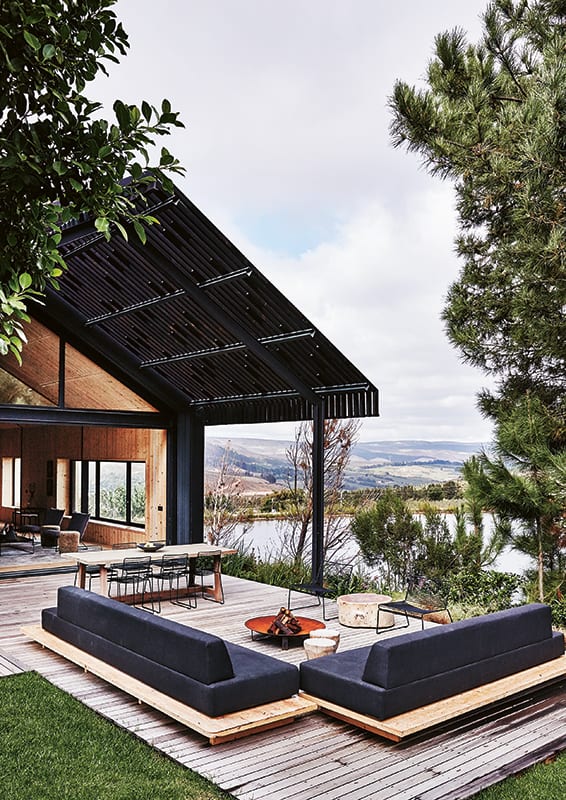 The pièce de résistance is the collection of 24 diverse, amazing rural homes. All are surrounded by nature, fusing into the surroundings with a variety of techniques: seamless architecture, floor-to-ceiling windows, exposed wood and stone, muted colors, nature-themed décor, and more. The book provides delightful pictures of each home and engaging descriptions. Those looking for inspiration, ideas, and guidance will want to absorb the notes on design as well as construction.
Architecture ranges from log cabin and chalet to a variety of contemporary designs. Building materials, too, run the range: log and limestone, steel and glass, aluminum, native rock and reclaimed wood, concrete and clay brick, corrugated steel, and other utilitarian and aesthetic materials.
Unique designs include the AirShip 002 spacecraft lookalike; The Treehouse; the Vipp Shelter with sliding glass walls; the Cabin at Norderhov, a "rectangular curved cabin" with expansive floor-to-ceiling windows on one side giving way to dim recesses of bedrooms; and Go Home Bay, resting on a whaleback rock outcrop and covered by a living roof (which both camouflages the home and enables an irrigation system that helps to cool the living quarters).
A Peak Inside
And of course, given McAllister and Ryan's decades of experience in interior design, the book also shows off décor from rustic to contemporary, for inspiration that can be applied no matter where your home is located.
The photos – approximately 300 of them – deserve admiration, too, not only showcasing the unique nature-loving architecture but also capturing the beauty of the surroundings. Whether as a planning book for your dream house or simply in admiration of these creative gems, Escapology deserves your attention – and perhaps a permanent spot on your coffee table.
Figure 1 Publishing, Nov. 17, 2020
Hardcover, 256 pages
---
A tiny sampling of other Escapology escape-to-nature homes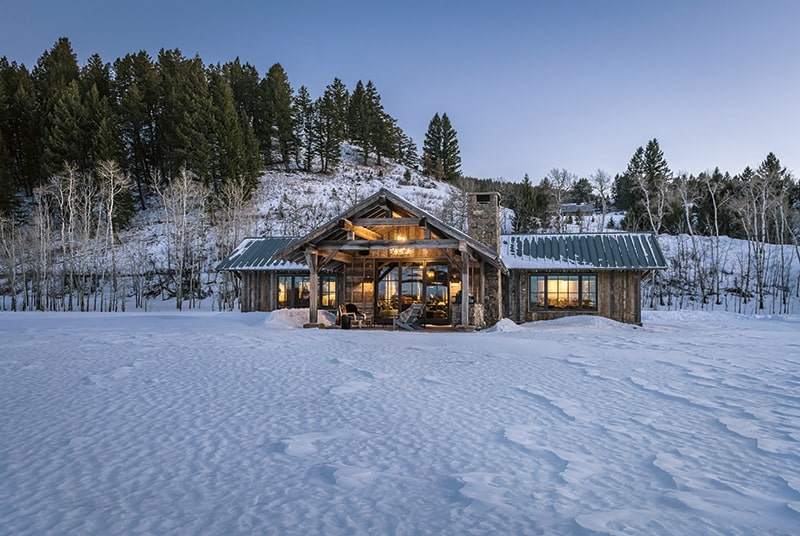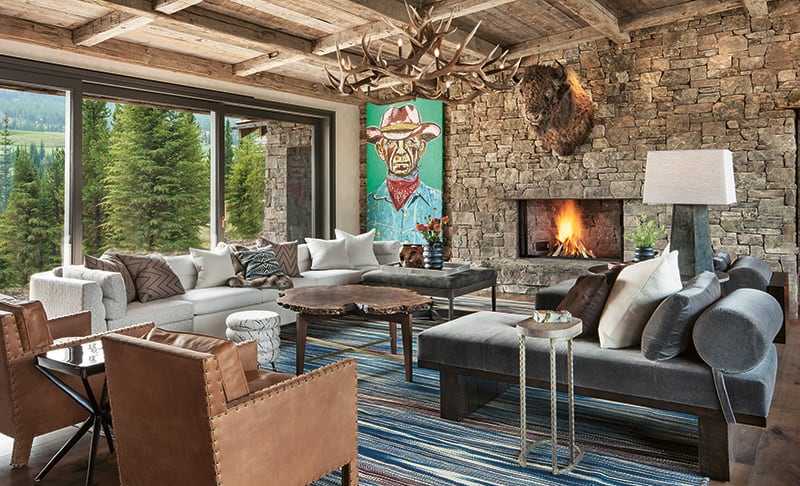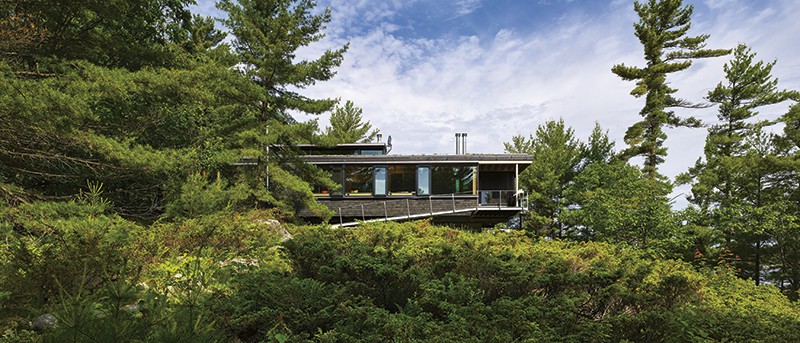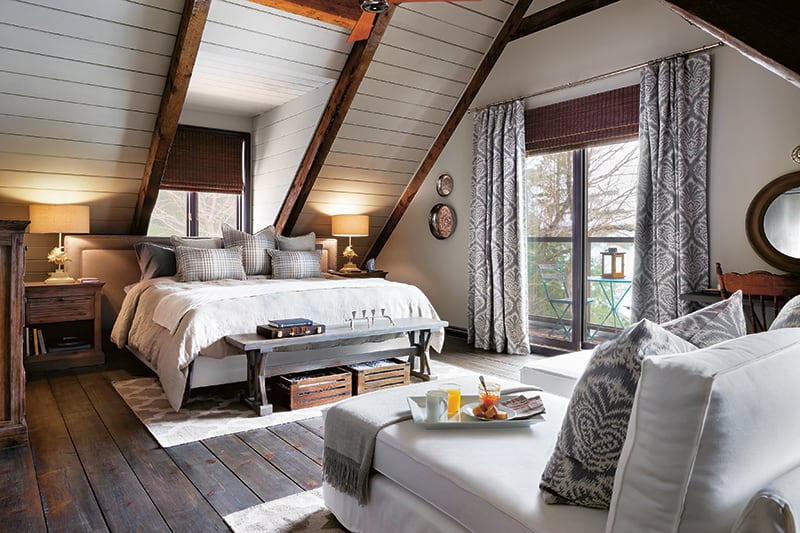 And the authors