"Fun Home": A Dark, Hopeful and Entertaining Musical
| September 15th, 2017
A collaboration between Richmond production companies presents lessons for the future
---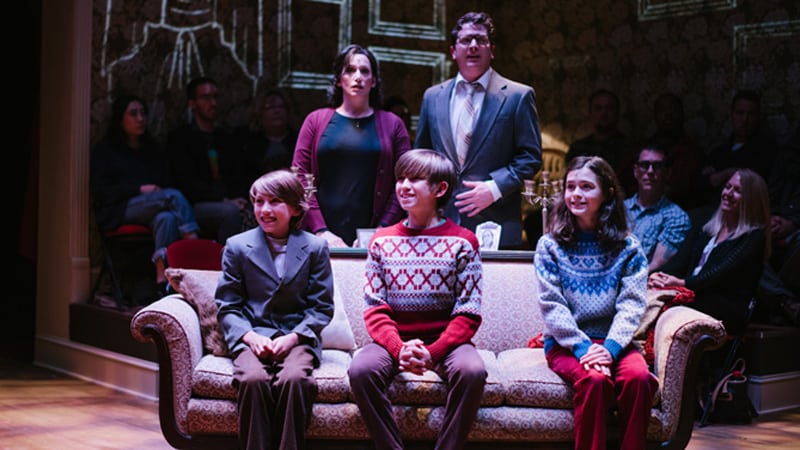 Don't let the title of the play, Fun Home, deceive you. The talented entourage of actors at the Theatre Gym at Virginia Rep Center puts on an enjoyable show sprinkled with engaging songs, but the musical is set on a somber note. As in many homes, the children seem oblivious to the parents' dark undercurrents, and humorous moments cover the tension. As the lyrics explain, "See how we polish and we shine" and "Chaos never happens if it's never seen."
Fun Home played on Broadway in 2015 and won a Tony Award for Best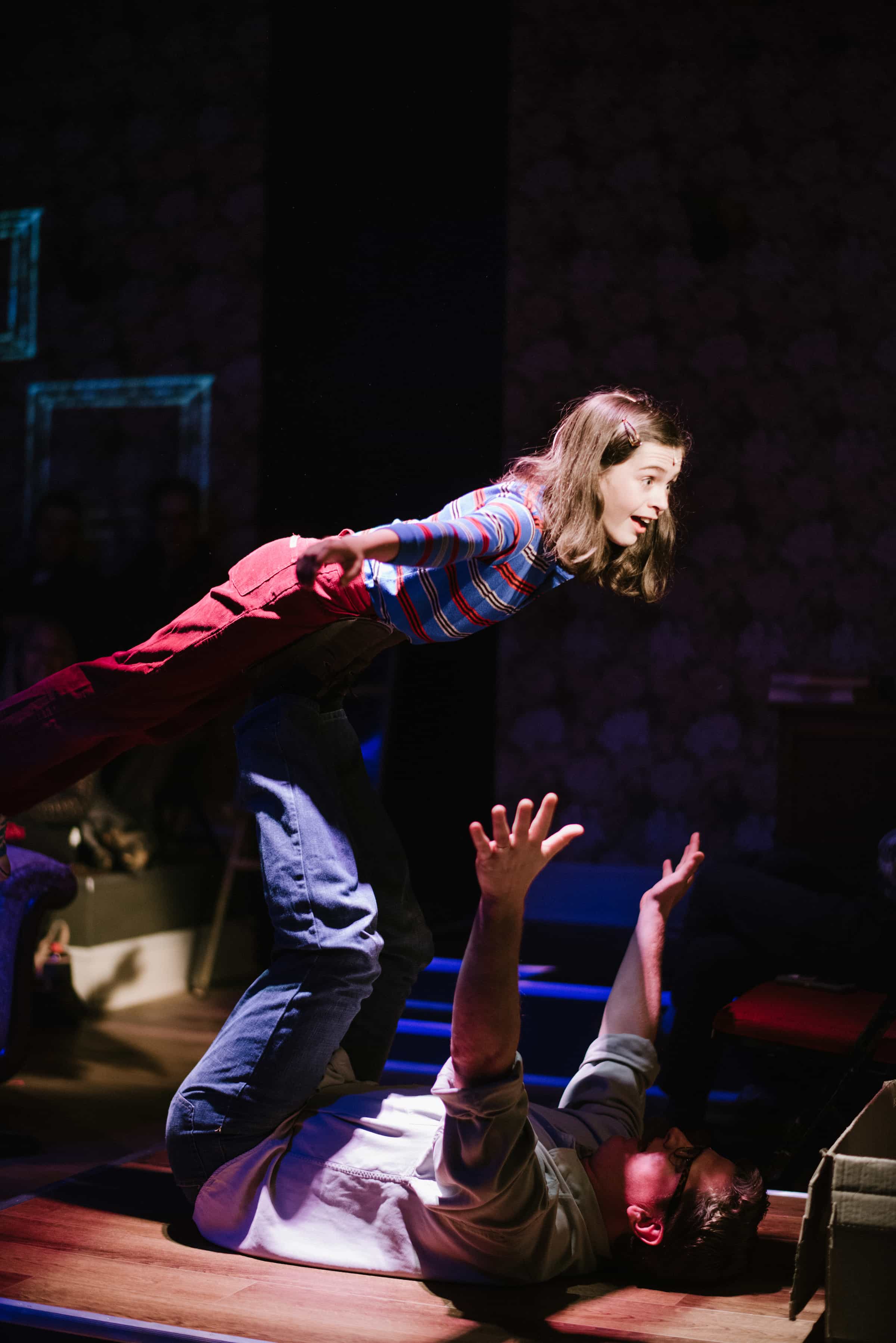 Musical, Best Book of a Musical and Best Original Score. The story is based on Alison Bechdel's graphic novel of the same name, in which she comes to terms with memories of her childhood, her complex father full of energy and of demons, his subsequent suicide and her growing awareness of her own sexuality.
The Richmond presentation, led by director Chase Kniffen and musical director Anthony Smith, is intimate, with props nestled among some of the on-stage audience seats. The simple set, designed by Rich Mason, moves the audience gracefully between settings. Live music accompanies the vocals, blending in yet helping to establish the changing tones.
Alison Bechdel as an adult, played by Becca Ayers, inhabits the entire play, as she recalls details and dialogue, reacting with glee to some poignant moments and wishing to change others. Violet Craghead-Way, playing young Alison, captures the joy and innocence of childhood and the confusion that comes in facing some of life's harder lessons. Elizabeth Wyld as college-age Alison skillfully communicates the joy and angst of discovering her sexuality, coming out and facing once-hidden truths.
Duke Lafoon and Andrea Rivette are equally talented in portraying the complexities of their characters, communicating their weaknesses while arousing sympathy.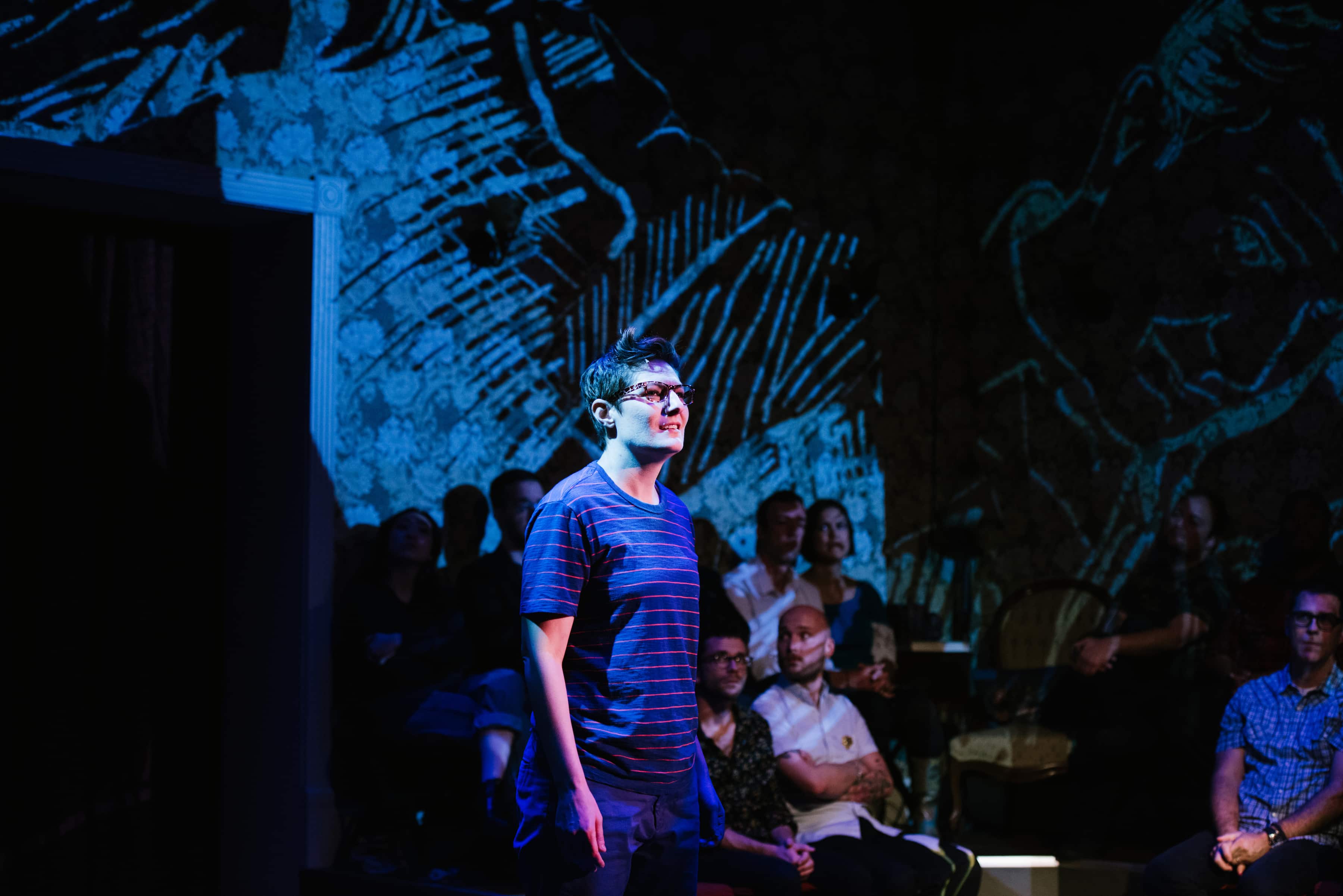 But the story offers glimmers of hope. Though the father's life was beset with tension, anger and abusive behaviors, the daughter can find happiness. Though he spent decades trying (unsuccessfully) to deny his identity, she can be true to herself and, as a result, kinder to others. For those who still struggle to accept changing norms of sexuality in others or are questioning their own identity, the true story points to the importance of being true to oneself and accepting of the truth.
A co-production of Virginia Rep and the Cadence Theatre Company, the presentation celebrates the 25th anniversary of Richmond Triangle Players. In 1993, RTP was the only nonprofit professional theatre in the Commonwealth devoted to the production of LGBTQ-themed work. Its current home at an 80-seat theatre in Scott's Addition hosts a variety of shows that appeal to audiences gay and straight, presenting dramas, comedies and musicals, all entertaining and many inspiring and thought-provoking.
Fun Home runs through Oct. 15.
114 W. Broad St.