Iconic Homes from Old TV Shows
| July 22nd, 2022
Three houses that will bring back memories
---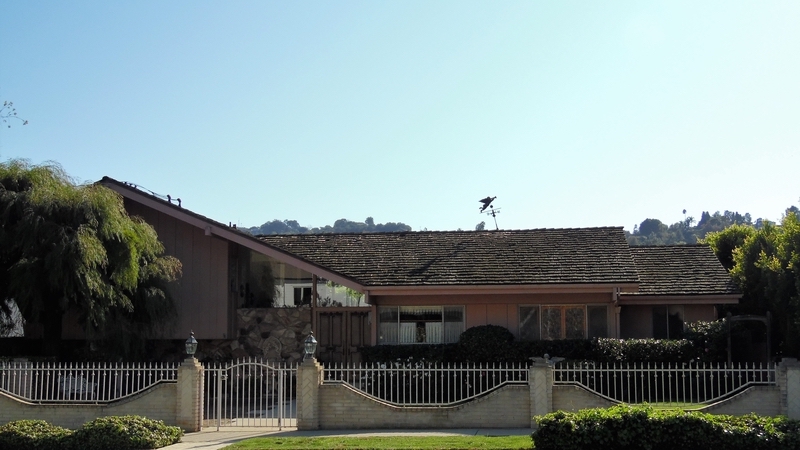 Just like nostalgic TV shows stir our memories, so the settings and characters can make us smile and carry us back to earlier times. Here are three iconic TV homes, with a contemporary twist.
---
Nostalgic TV shows hold a special place in our hearts for plenty of reasons. From unforgettable storylines to creative characters, you might still include some "classic" shows in your list of favorites today!
However, many sitcoms and dramas alike were also known for their homes. Shows like Full House, Golden Girls, and even The Nanny, Bewitched, and The Honeymooners all centered around a home base, and the houses ended up being important characters along with the actors!
Iconic TV Homes
Let's take a look at a few of these iconic TV homes, why they became so important, and what they might look like today.
Full House
It's hard to ignore the importance of a home when a show has "house" in the title. Full House centered around a widowed father, his three daughters, and a live-in uncle and friend. While this 1980s-1990s comedy caused a lot of laughs over the years, it is also known for being one of the most heartfelt, family-oriented shows of all time.
The bedrooms of the Tanner girls were incredibly iconic. They're where many of those heartfelt conversations took place (ending with a hug 10 times out of 10!). Looking back now, those rooms covered with posters, bright colors, and even a little bit of organized clutter look a bit different from what a teen girl's bedroom might look like today.
Many of today's teens prefer things like:
Bookshelves
Reading lamps
Cozy seating
The living room, kitchen, and even basement studio were all iconic in this series. While you can still see the "Full House house" in San Francisco, it's not open for the public to go inside. However, it makes a great photo opportunity!
The Golden Girls
Based in Miami, Florida, the home shared by Rose, Blanche, Dorothy, and Sophia became a place of comfort and familiarity in The Golden Girls.
While the ladies enjoyed plenty of conversations on the couch, there's no more iconic room than the kitchen, where they shared laughs and advice over countless slices of cheesecake.
The real home is actually in Los Angeles, California, and was sold in 2020 for over $4 million, though if you look at pictures of it today, it might seem nearly unrecognizable. Home updates are understandable. Using technology can revolutionize home maintenance when it comes to things like:
Lighting and energy use
Water and plumbing
Heating and air
Home security
Only a diehard Golden Girls fan would've kept the home looking the same way it did in the 1980s, but just living in that iconic house has to be fun!
---
Say "Good night" at John and Olivia's Bed and Breakfast Inn for 'Waltons' fans
---
The Brady Bunch
Here's a story … of a very popular home from the 1970s!
While The Brady Bunch focused on the ins and outs of being a blended family, the show wouldn't have been the same without everyone "living all together." The stories that took place in that house were unique in that many of them displayed the everyday lives of what was then known as a modern family.
Almost everyone could relate to at least one of the Brady kids (and you might even know some trivia facts about them today!), but the great thing about this show was how comfortable the home felt. It really was as if the Brady family was inviting us in, week after week.
The next time you find yourself watching reruns of the classics, pay attention to the home. Whether it's one of the shows listed here or not, you might be surprised to see just how important the home "character" is in a lot of old shows, and how different they would be without those locations.
---
Charlie Fletcher is a freelance writer from the lovely "city of trees" – Boise, Idaho. Her love of writing pairs with her passion for social activism and search for the truth. You can find more of her writing on her Contently.