Bewitched, Bothered, and Recycled
| September 20th, 2021
Reused episodes of the classic 'Bewitched' TV series
---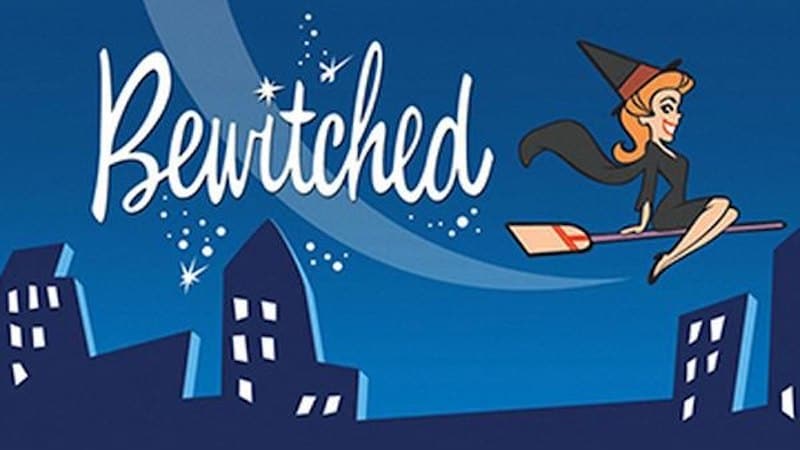 Entertainment historian Fred Grandinetti looks at reused episodes of the Bewitched TV series, at how a classic sitcom became tired and stale.
---
When television series become successful, some have a tendency to wear out their welcome. Whether the motivation to continue is money or other factors, creativity often suffers. One such example is the iconic television series, Bewitched.
Bewitched is a hit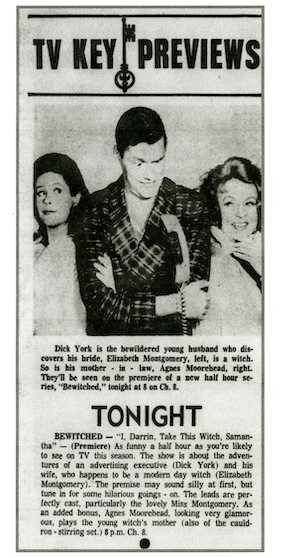 The series starred the beautiful Elizabeth Montgomery as a witch, Samantha. Dick York portrayed her mortal husband plagued by Samantha's family of magical relatives. York was succeeded by Dick Sargent, who often had run-ins with his mother-in-law, Endora, played by Agnes Moorehead.
Semi regulars on the series were Maurice Evans as Samantha's warlock father; Paul Lynde's humorous Uncle Arthur; Marion Lorne's lovable Aunt Clara; and witchy maid, Esmeralda, portrayed by Alice Ghostly. In a black wig, Montgomery also played Serena, Samantha's swinging cousin. Throughout the series, Samantha had two children, Tabitha (Erin Murphy) and Adam (David Lawrence). David White played Darrin's money-hungry boss, Larry Tate. The next-door neighbors, Mr. and Mrs. Kravitz, were played by George Tobias (Abner), Alice Pearce (1964-1966), and Sandra Gould (1966-1971) as Gladys.
The series, which premiered on ABC in 1964, was a big success.
Repeated Reruns
My local station, WSBK-TV in Boston, Massachusetts, began I Dream of Jeannie reruns in 1971, the series was extremely popular with viewers. So naturally, when Bewitched became available a few years later, the station bought the program.
Originally, WSBK-TV aired the series beginning with black-and-white episodes from the show's first year. A few months later, the station dropped the monochrome episodes. WSBK aired the color shows from seasons six through eight (1969-1972) in their place. Upon their completion, the black-and-white episodes returned.
Seeing the episodes as WSBK ran them enabled me to notice that dialogue and plotlines from the series' later color episodes originated in the black-and-white years. Scenes were literally remade using the exact same jokes. The main difference was that instead of Dick York saying the lines, Dick Sargent now recited them.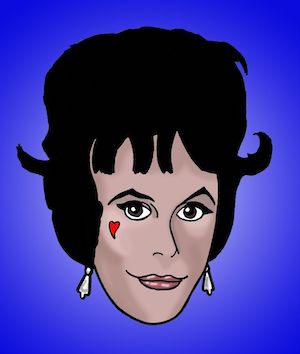 Elizabeth Montgomery had wanted to end Bewitched in 1969, after the fifth season concluded. Dick York was ailing and had to leave the program. It seemed like the perfect opportunity to wrap up the series on a positive note. However, the ABC network, which broadcast Bewitched, did not want to lose one of its few highly rated programs. The network offered Elizabeth Montgomery and her producer husband, William Asher, a lot of money to keep the program in production. The series was renewed for an additional four years, through the 1972-73 television season. This was one of the earliest examples of a network continuing a series in advance regardless of the series' ratings.
New characters were added to the series, and many imaginative episodes were produced.
Unfortunately, this is where the fatigue factor began to settle in.
Since the earlier episodes aired weekday mornings on ABC, plot and dialogue repetition from the original scripts were very noticeable. When asked about the repetition, William Asher said to a viewer, "You noticed that." He added, "When you produce 254 scripts, you're constrained to remake episodes no matter what you're doing. You can't help but dig back and rework old scripts. There's a limit to the situations you can come up with and still be able to maintain your premise."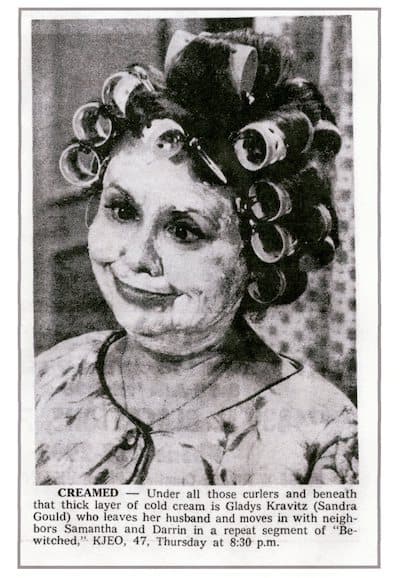 In this writer's opinion, that's not a good case for the rehashed scripts. Having a premise where people can do virtually anything, fresh ideas shouldn't be that difficult to come by. The same writers were used over and over again rather than hiring new ones. In hindsight, it's easier to state this, but Samantha could have gotten a part-time job or be more involved with Tabitha's school activities. This would have given our sorceresses different characters to interact with.
Worn-out witchery
Bewitched consistently ranked in the top 20 series in the national ratings until the show's sixth season. With the new Darrin on board, the program finished the year in 25th place, which certainly was not bad by any measure. However, audiences were becoming tired of the witchery. By the end of the program's seventh year, Bewitched was out of the top 30, and remade episodes were becoming the norm. During the show's eighth season, the Star Press from Muncie, Indiana noted on March 19, 1972:
Bewitched entered its eighth season on Wednesday nights opposite Carol Burnett and Adam 12 and got clobbered. So, shifting the Wednesday night lineup to ease the pain, ABC quietly scheduled Bewitched on Saturday nights against All in The Family, a take-it or leave-it gesture. Though Bewitched has been signed through '72, the Saturday move against TV's number one show has been called the kiss of death. Bewitched used to be one of ABC's building blocks, always a strong lead-in for new products, but with age, witchery has lost its magnetism.

The Daily News Feb. 26 edition from 1972 reported, "Bewitched and Miss Montgomery, who stars as Samantha, have suffered the ultimate humiliation. The show came in last in a field of 70 in the most recent Nielsen ratings."
During this time, Elizabeth Montgomery's marriage to William Asher was in trouble. In several episodes during the show's eight seasons, it was pretty apparent that her enthusiasm had diminished. The series, which finished its final season in 72nd place in the ratings, officially ended when Montgomery decided to quit in 1972.
Reportedly ABC wanted another season, but Bewitched was an expensive show to produce. Why would a network want to continue spending money on a program with little audience interest and no original ideas? According to the March 5, 1972, edition of The Des Moines Register, the show's weekly budget was $60,000 in 1965, costing a modest $65,000 per episode. The cost of a single show leaped to $100,000 in 1970 and during the eighth season, $110,000. In short, the price nearly doubled in eight years. Truthfully, who can comprehend the thinking of network executives?

Much was written in the press of the demise of Bewitched as an example of a program that started out very strong but petered out over time. Strong not only in ratings but with imaginative stories.
Some reused episodes of the Bewitched TV series
Here is a listing of episodes that were either partially reworked or remade:
"Splitsville" (1968) – This episode uses the same plot as "Illegal Separation" (1965) concerning Mr. and Mrs. Kravitz's marriage break-up. "Illegal Separation" had Mr. Kravitz staying with Samantha and Darrin. Mrs. Kravitz remains with the pair in "Splitsville." However, how the couple reunites in each episode is different.
"Samantha's Better Halves" (1970) – Endora splits Darrin in half so one husband can take care of his pregnant wife. The other flies to Japan on business. Initially, Endora did this in "Divided He Falls" (1965). The 1965 episode had Darrin split into a fun-loving guy and a businessman.
"Samantha's Secret Spell" (1969) – This episode follows the same premise of "We're in for a Bad Spell" (1965). In the 1965 story, Darrin's friend, Adam, is cursed, and some magical activity is needed to counteract the consequences. In the 1969 edition, Samantha has Darrin perform different tasks that will prevent Endora's spell from turning him into a mouse.
"Samantha's Pet Warlock" (1970) – To learn more about Darrin, one of Samantha's former beaus (Noam Pitlik) turns himself into a dog. A pesty warlock (Richard Dreyfuss) pulled the same trick on Darrin in "Man's Best Friend" (1965).
"Out of the Mouths of Babes" (1971) – Endora transforms Darrin into a little boy as she did in "Junior Executive" (1965).
"Samantha's Magic Mirror" (1971) – Samantha helps Esmeralda with her magic when an old warlock boyfriend (Tom Bosley) comes calling. Aunt Clara needs her niece's help for the same reason in Aunt Clara's "Old Flame" (1965). Charles Ruggles portrays the old boyfriend in the original installment. Both witches' beaus are suffering from power failures.
"Samantha and the Antique Doll" (1971) – Phyllis, Darrin's mother (Mable Albertson), witnesses an antique doll floating in mid-air. To cover up for Tabitha's magic, Samantha convinces Phyllis she performed the magical deed. Samantha used this same explanation when Mrs. Kravitz sees moving pictures in "Abner Kadabra" (1965). Mrs. Kravitz turns her husband, Abner, into dust when she tells him to "dry up." Phyllis' husband, Frank (Robert F. Simon), becomes a mule. When both ladies swear off using magic, their mates return to normal. Much of the dialogue in the latter episode was taken from the original.
"Paris Witches' Style" (1971) – In Paris, Samantha's father, Maurice, is furious with Darrin, so Endora transforms him into a bust. This ruse only works for a few minutes, and Maurice zaps the statue, which shatters into pieces. Only when Endora threatens to move back in with her estranged husband does Maurice get the power to put Darrin back together. Endora threatened to move back in with Maurice, for causing the same calamity, in "Just One Happy Family" (1964).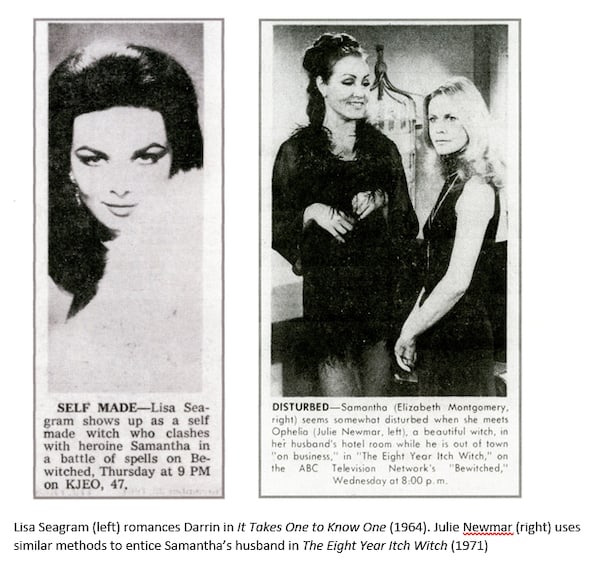 "The Eight Year Witch" (1971) – The opening scene where Samantha finds photographs of beautiful girls in her kitchen was initially used in "It Takes One to Know One" (1964). In the 1964 story, Darrin is searching for Miss Jasmine (Lisa Seagram) to feature in an ad campaign. "The Eight-Year Witch" has him looking for a cat-girl. Ophelia (Julie Newmar), who is, in reality, a cat, gets the job. In "Ling-Ling" (1964), Samantha changes a cat into an exotic woman to use in the Jewel of the East campaign. The dialogue Larry Tate uses when leaving both Miss Jasmine and Ophelia is precisely the same.
"Adam, Warlock or Washout" (1971) – This episode, where Adam is tested to see if he has any magical powers, is similar to "Witches and Warlocks Are My Favorite Things" (1966). In the 1966 story, it was Tabitha who was tested. In both episodes, Maurice arrives to save the day. Sadly, this was the only episode where Adam used any magic. Having Adam's magic progress a little more may have inspired original storylines.
"Samantha's Magic Sitter" (1972) – Esmeralda intends on changing herself into a punching bag to be useful. Instead, just as Aunt Clara did in "There's No Witch Like an Old Witch" (1964), she babysits one of Darrin's clients. In both episodes, the sitters reveal themselves as witches to their charges. While Aunt Clara has to plead her case to a judge, Esmeralda becomes a magician.
"Serena's Richcraft" (1972) – Serena becomes powerless and flirts with one of Darrin's clients. The concluding gag in this episode and "A Chance on Love" (1970) is precisely the same. In "A Chance on Love," Darrin's client, Mr. Dinsdale (Jack Cassidy), takes Serena on a date. Then, while he is singing "Fly Me to the Moon" to her, she sends him there. In "Serena's Richcraft," Harrison Woolcott (Peter Lawford) sings the same tune to witchy Contessa Piranha (Ellen Weston), and she copies Serena's reaction. This episode was filmed during the show's seventh season, meaning the writers used the same gag within a year.
"Samantha on Thin Ice" (1972) – Darrin challenges Samantha to learn ice skating the mortal way, setting an example for Tabitha. He did the same thing in "Samantha at the Keyboard" (1968), where she learned the piano. In both episodes, Samantha states, in the future, she will be more careful in accepting challenges.
"George Washington Zapped Here," parts one and two (1972) – Aunt Clara materialized Ben Franklin (Fredd Wayne) in "My Friend Ben" and "Samantha for the Defense" in 1966. He caused chaos and ended up in court, with Samantha having to defend him. Esmeralda conjures up George Washington (Will Geer) by mistake, and the President creates trouble. He ends up in the judge's chambers, and Samantha must come to his defense. While there is thought-provoking dialogue in both Washington episodes, the events mirror those of the Ben Franklin installments. People tend to remember this more than Washington wondering what happened to the Bill of Rights.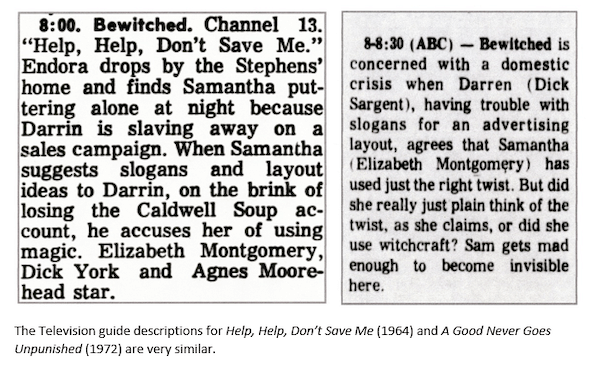 "A Good Turn Never Goes Unpunished" (1972) – This episode showcases some excellent special effects with an invisible Samantha ironing and eating breakfast. Unfortunately, the rest is a remake of "Help, Help, Don't Save Me" (1964). In each episode, Darrin accuses Samantha of using witchcraft to help in his advertising campaign. The dialogue heard in both of Darrin's apology scenes is repeated nearly word for word. Other repeated dialogue is heard from Larry Tate, who wants to utilize Samantha's ideas. Elizabeth Montgomery looks especially tired here, and no one can blame her.
"Samantha's Witchcraft Blows a Fuse" (1972) – Samantha sips a drink with a Himalayan cinnamon stick and develops red stripes on her face. Then, with the assistance of Aunt Hagatha (Reta Shaw) and Dr. Bombay (Bernard Fox), she returns to normal. The premise is similar to the one used in "Take Two Aspirins and Half Pint of Porpoise Milk" (1965). In the original episode, Samantha gets spots on her face after becoming in contact with a black Peruvian rose.

"The Truth, Nothing but the Truth, So Help Me, Sam" (1972) – Nearly a carbon copy of 1965's "Speak The Truth," with much of the same dialogue. In both, Endora sets out to prove mortals tell lies. In the original, she gives Darrin a statue that forces mortals to be truthful. In the remake, the spell is on a unicorn pin given to Samantha. This was the final episode and an unfortunate way to finish what was once a very imaginative series.
There is no doubt that Bewitched is an iconic series that will continue to entertain generations for years. However, the show may have been better served if it left the airwaves before the magic went stale. As one viewer noted, "Greed before need."
---
Entertainment historian Fred Grandinetti has been writing about Popeye since 1983 in numerous magazines, newspapers, and websites. Besides 'Wimpy Celebrates 90 Years of Hamburgers,' he has written several articles for Boomer on Popeye and his pals, notably 'Popeye, the Wandering One-eyed Sailor,' 'Happy 90th Birthday, Popeye,' and 'What Is Popeye's Archenemy's Name?' Grandinetti also produces the award-winning cable access series, 'Drawing with Fred,' for Massachusetts cable-access television. 
Like reading about the reused episodes of the Bewitched TV series? Check out:
A 'Happy Days' Thanksgiving with Mrs. C.
Warning, Warning, a New 'Lost in Space' Book Is Launching!