Iron Horse Restaurant in Ashland
| November 18th, 2021
Head north and dine in a bygone era
---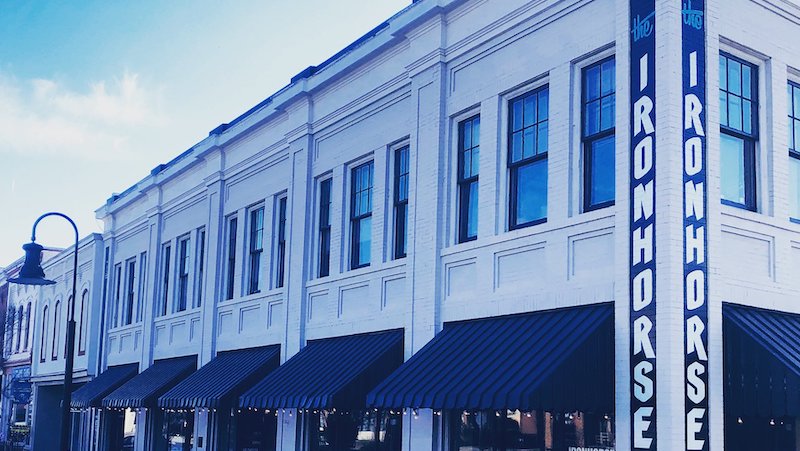 A couple of years ago, I was having dinner at one of my favorite restaurants, the Iron Horse in Ashland. I had ordered their filet and it was cooked perfectly – extra rare. I can still remember how each bite virtually melted in my mouth. That day, I had been late meeting my group, and everyone finished well before me. When they got up to leave, I walked them out to their car, but I made a serious mistake. I didn't tell my server that I was coming back. When I returned, my table had been cleared. My steak was gone – or what was left of it, anyway. The server offered to bring me another at no charge, but I didn't want to make trouble. And it was my fault. Anyway, I frequently think about that lost meal.
For one reason or another, such as a worldwide pandemic, I have never gotten back up there. But as I was looking at this week's What's Booming and realized that Center of the Universe is planning their big 9th anniversary party this weekend, it dawned on me that this might be the perfect time to finish that steak. Or, well, to start on a new one, anyway. So, with visions of the Iron Horse dancing in my head, I noticed that next weekend (Nov. 28-30), the Science Museum of Virginia is having is the very popular annual Model Railway Show at the Science Museum.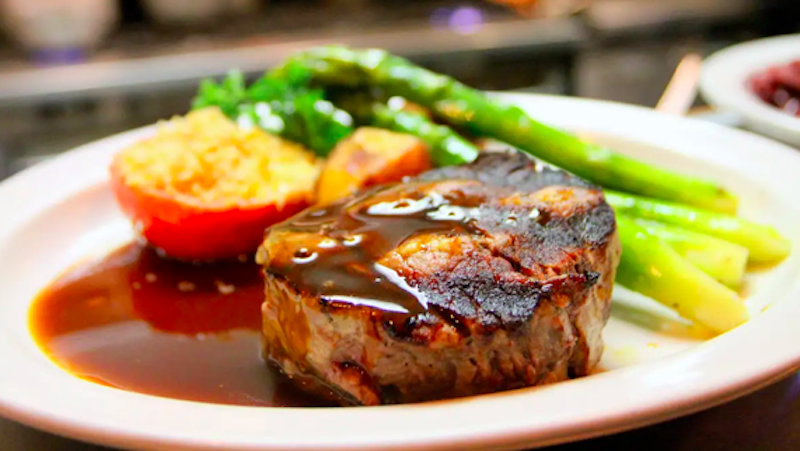 So, you do the math. I'm going to be up in Ashland. I do love railroads. I'm still longing for my missing steak dinner. It's all come together so beautifully. It's time for a triumphant return to the Iron Horse.
I love that restaurant for a number of reasons. For starters, just the locale and atmosphere set the stage for a wonderful dining experience. The restaurant is housed in what was, over a century ago, Ashland's finest department store, located right on the railroad tracks in the heart of the charming town.
The service is always personable and friendly, which, combined with the décor, helps to create that old-time Americana vibe. And the food, in my opinion, is exceptional. Rusty Stone, the owner/chef, truly knows his way around a kitchen. I have never been disappointed with anything I've ordered, from appetizers and refreshing adult beverages at the really cool antique bar, to fresh salads, tasty homemade soups, large sandwiches and, of course, great steaks. They have some excellent seafood dishes, too. By the way, speaking of bar food, if you go, you have to try the plump, juicy and flavorful Horse Wings.
It's well worth a trip up to Ashland. The Iron Horse is open for dinner Tuesday through Sunday, and they also serve lunch on the weekends. If the weather allows, the patio is a delightful spot to enjoy a meal. You're so close to the tracks, you can just about reach out and shake hands with the engineer.
Before you go, here's a tip: It's best to call ahead for reservations: 804-752-6410.
Iron Horse Restaurant, Ashland, Virginia
Happy Hour of the Week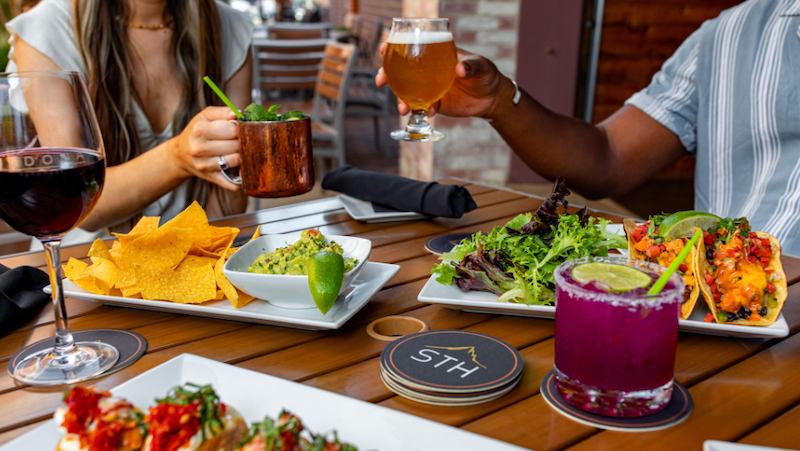 If I were choosing a happy hour based solely on price, Sedona Tap House would surely get my vote as a top-five favorite. Fortunately, it's not just the price that makes this a great happy hour choice. The food is actually very good. I've had almost every one of the appetizers listed below and every one is a winner.
Before I give you the details, let me say that Sedona's Monday night deals make for an even more enticing reason to visit any of metro Richmond's Sedona locations. On Monday's Dine Out for Charity Night, choose from the eight-ounce flat iron steak, the grilled chicken, or the Norwegian salmon. Each is 50% off the regular menu price. Proceeds from the Monday evening sales of these items are donated to local charities.
Happy hour specials are offered every day from 3:30 to 6:30 p.m. These prices make me very happy:
Beer – all drafts, all bottles, all cans – half off
House wines: red, white, and sangrias – $3 glass
Classic cocktails – happy hour liquor plus a mixer – $5
Craft cocktails – $6
Select appetizers (includes truffle fries, guacamole, Margherita flatbread, and more) – $6
Australian Kobe beef sliders – $8
Spicy Thai shrimp – $8
Seared ahi tuna – $8
Prince Edward Island mussels – $10
Sedona Tap House: In the greater Richmond area – Midlothian, Glen Allen, and Colonial Heights