What's Booming: Beer and Brrrr
| November 18th, 2021
Winter wonders and a dose of the '60s make this the hap-happiest season of all
---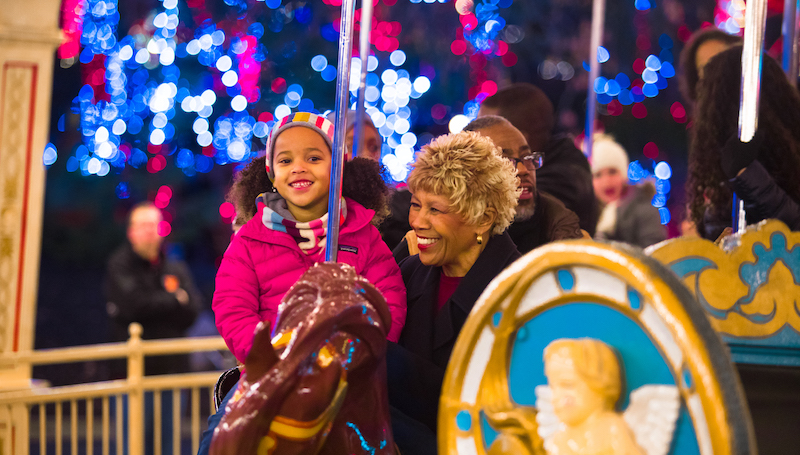 Winter has arrived, at least at Swift Creek Mill Theatre and King's Dominion. Plus we've added a large dose of the '60s for good measure. No wonder this is the hap-happiest season of all. Enjoy What's Booming Richmond.
---
Center of the Universe 9th Anniversary Party
Friday, Nov. 19 through Sunday, Nov. 21 at Center of the Universe Brewing
What could be more fun than a brewery's birthday bash? COTU is turning 9 and you're invited to the party. There'll be live music, fun and games, food and, oh yeah, beer, including some cool draft releases.
WinterFest
Saturday, Nov. 20 through Sunday, Jan. 9 at Kings Dominion
Delight in your visit to a true Winter Wonderland as King's Dominion magically transforms for the season with millions of lights, lavish displays, strolling entertainers, and a huge ice-skating rink.
1st Drafts and Bagels
Saturday, Nov. 20 at noon at Firehouse Theatre
Are your creative juices ready to flow? Bring them to the Firehouse Theatre for mimosas, bagels, and an opportunity to join with writers, directors. and performers to hear and talk about new plays. No reservations needed, just show up (but see COVID-related requirements first).
Winter Wonderettes
Saturday, Nov. 20 through Saturday, Jan. 1 at the Swift Creek Mill Theatre
Do you miss those classic "girl group" harmonies from the '60s? Come on, admit it. We know you do. Get your fix as the marvelous Wonderettes bring their musical magic back to the Swift Creek stage.
The Super Sugar Beats
Wednesday, Nov. 24 at 8 p.m. at The Tin Pan
What do you get when members of some of the city's most popular bands mix with Bubblegum and Sunshine Pop? Come meet the Super Sugar Beats and discover the musical answer.
What's Booming Richmond … and in the RVA Dining Scene?
Click here for more events.
Click here for this week's railroad-themed event-restaurant pairing plus recommended happy hour.