Jumble for Kids and Adults: German Shepherd and Little League
| January 20th, 2022
The scrambled word game
---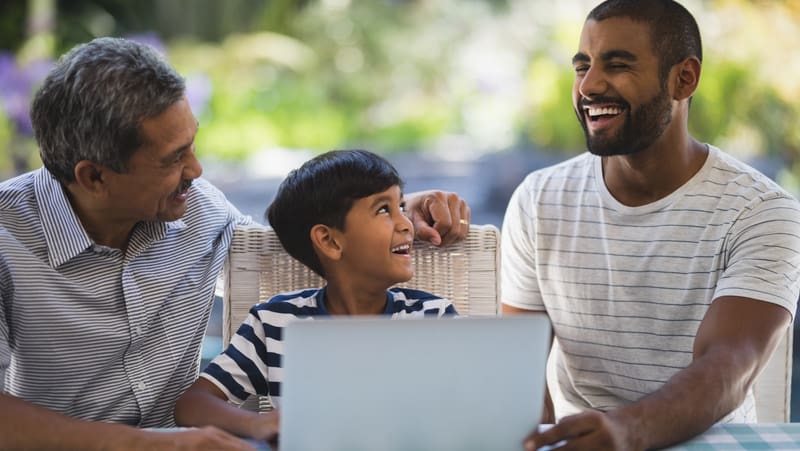 Play the Jumble mental games and giggles – unscramble the words and the humorous bonus answer. Start with the Jumble for Kids as a warm-up, or share the challenge with a favorite youngster.
Build your brain
Mental exercises and games, like the Jumble puzzles, can expand vocabulary, strengthen word recall, improve working memory, and keep your brain in tip-top shape, throughout life. You can actively work to strengthen your mind by learning new languages and skills, practicing long-held skills, gaining new knowledge, and engaging your brain in many other ways.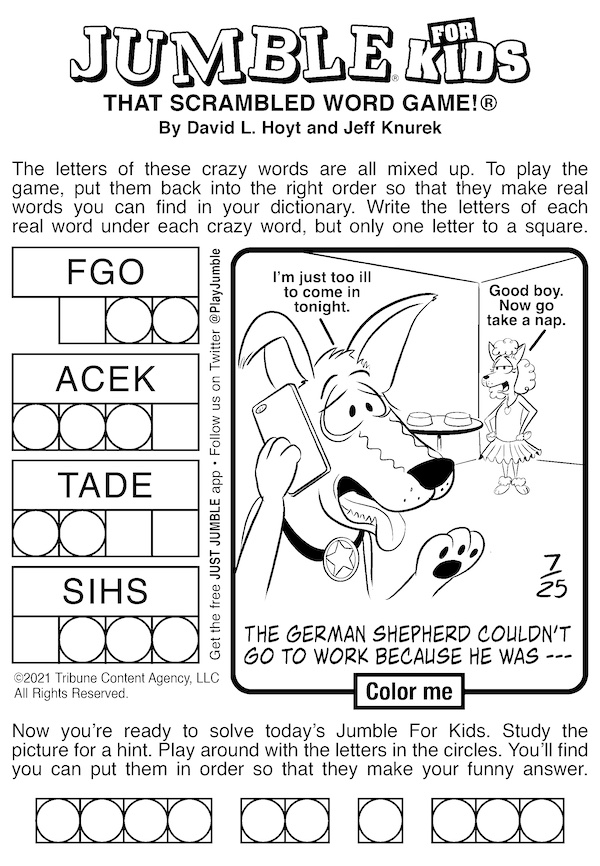 ANSWERS BELOW
---
Next up, the Classic JUMBLE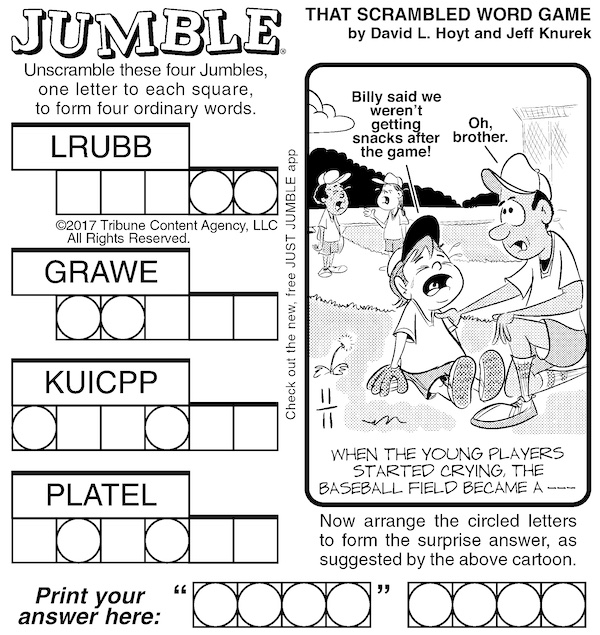 ANSWERS BELOW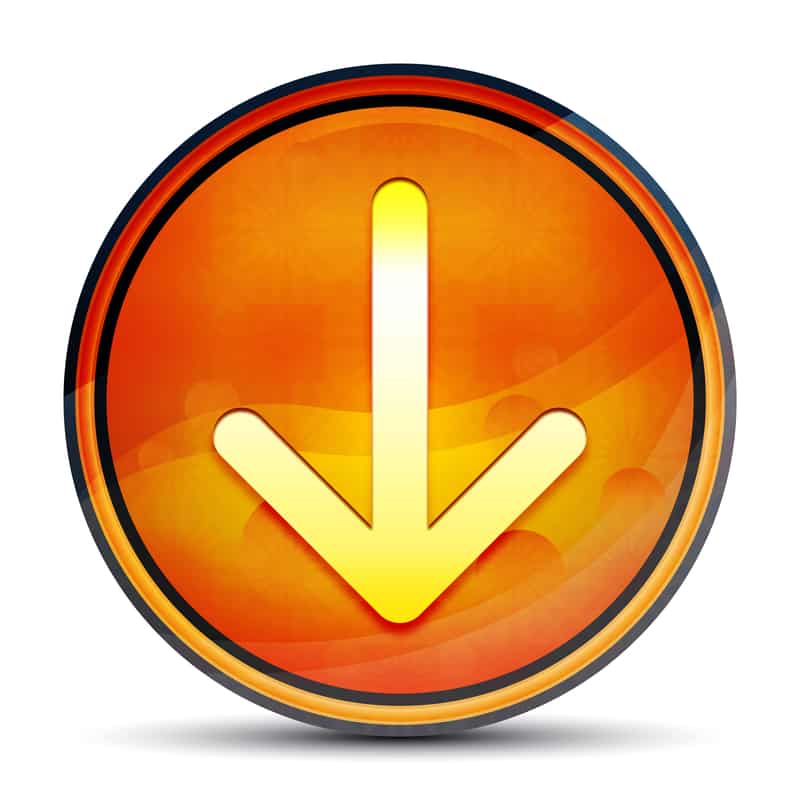 Jumble for Kids Answers
FOG
CAKE
DATE
HISS
Surprise puzzle answer
The German shepherd couldn't go to work because he was – SICK AS A DOG
Classic Jumble Answers
BLURB
WAGER
PICKUP
PALLET
Surprise puzzle answer
When the young players started crying, the baseball field became a – "BAWL" PARK
© 2021 TRIBUNE CONTENT AGENCY, LLC.
---
KEEP PLAYING …
Much more than just the Jumble brain teaser game
For mental fitness and fun, BoomerMagazine.com presents Boomer Brain Games for baby boomers, a regularly updated mix of puzzles and quizzes to stimulate your mind and your sense of joy. We offer classic games such as Jumble and Boggle, a cartoon caption contest, and crossword puzzles and trivia quizzes with a hearty dose of baby boomer pop culture.
See, exercise can be fun!

Read how to Keep Sharp: Build a Better Brain at Any Age
---
As an Amazon Associate, Boomer Magazine earns from qualifying purchases of linked books and other products.