Jumble for Kids and Adults: Penguins & Baristas
| August 5th, 2021
The scrambled word game
---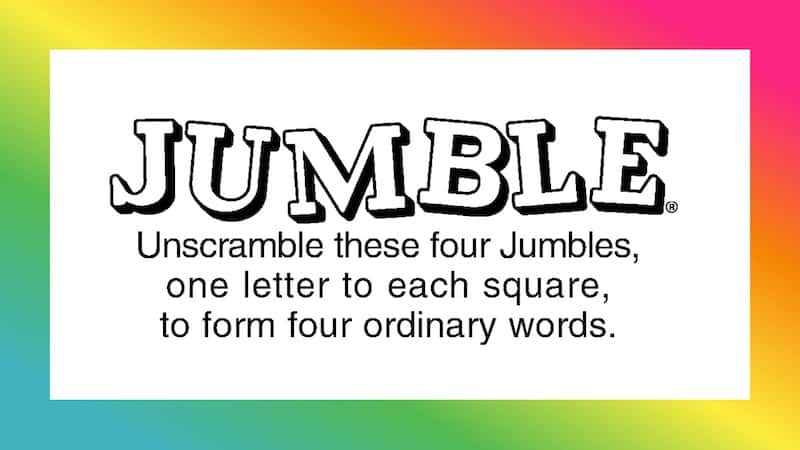 Build your brain with Jumble puzzle fun for kids and adults
Mental exercises can expand vocabulary, strengthen word recall, improve working memory, and keep your brain in tip-top shape, throughout your life. You can actively work to strengthen your mind by learning new languages and skills, practicing long-held skills, gaining new knowledge, and engaging your brain in many other ways. Play Jumble Puzzle Fun for Kids and Adults for your mental calisthenics.
For a warm-up, or to share the challenge with a favorite youngster, start with the Jumble for Kids: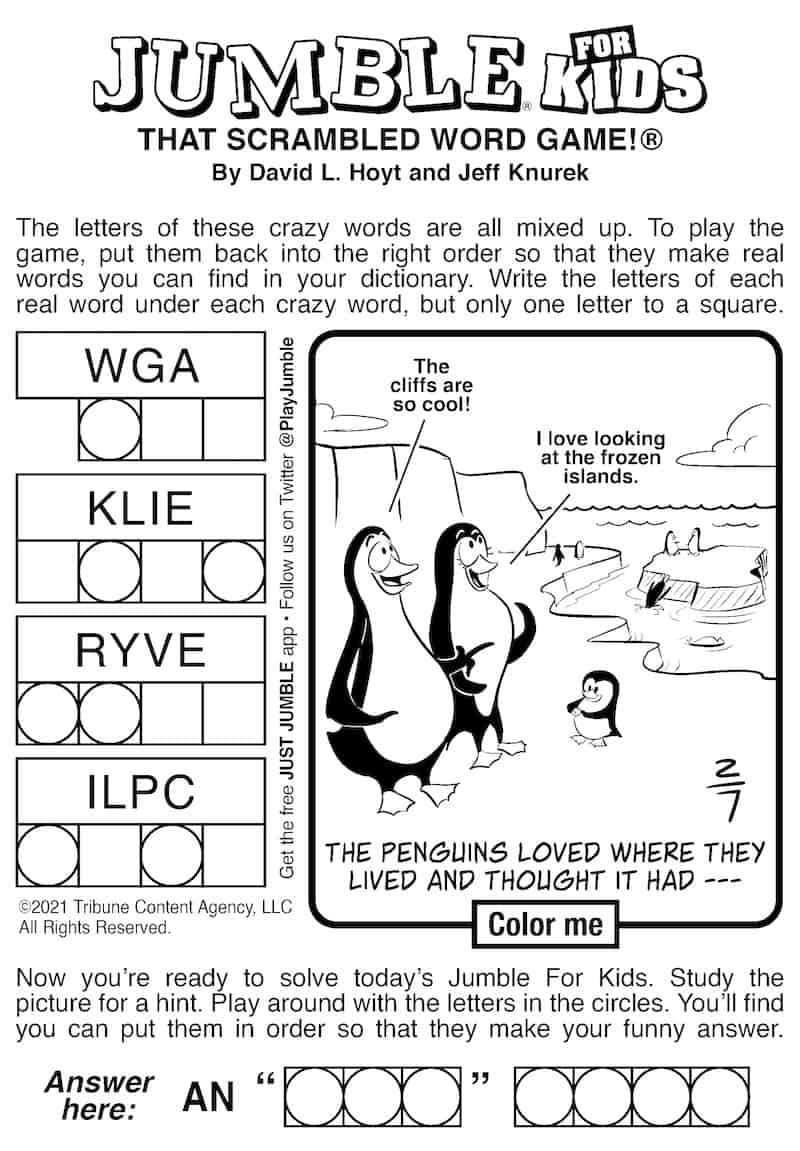 ANSWERS BELOW
---
Next up, the Classic JUMBLE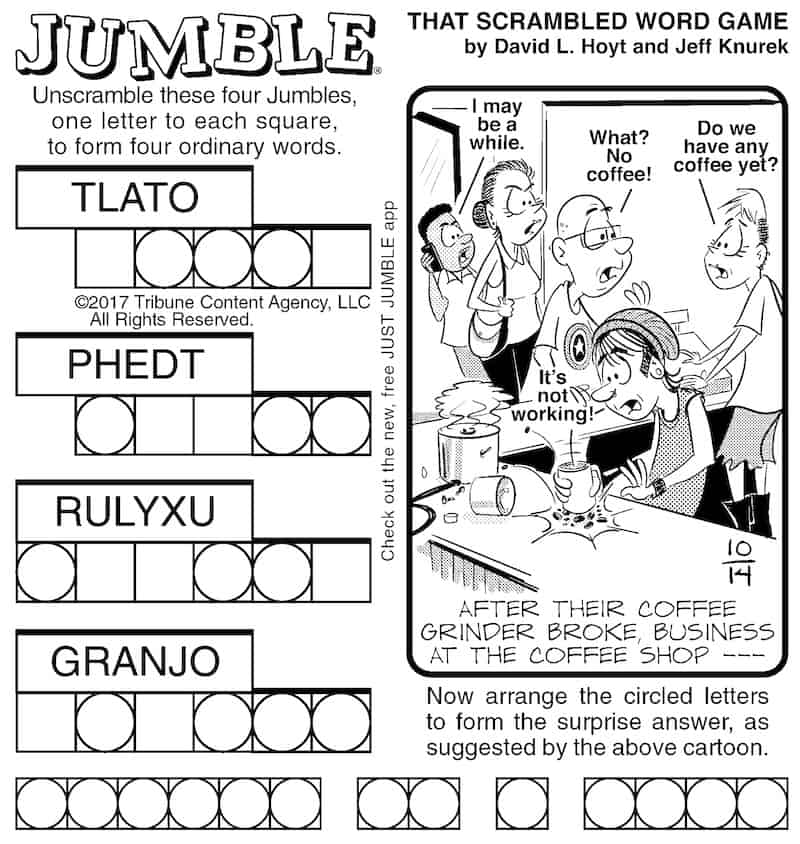 ANSWERS BELOW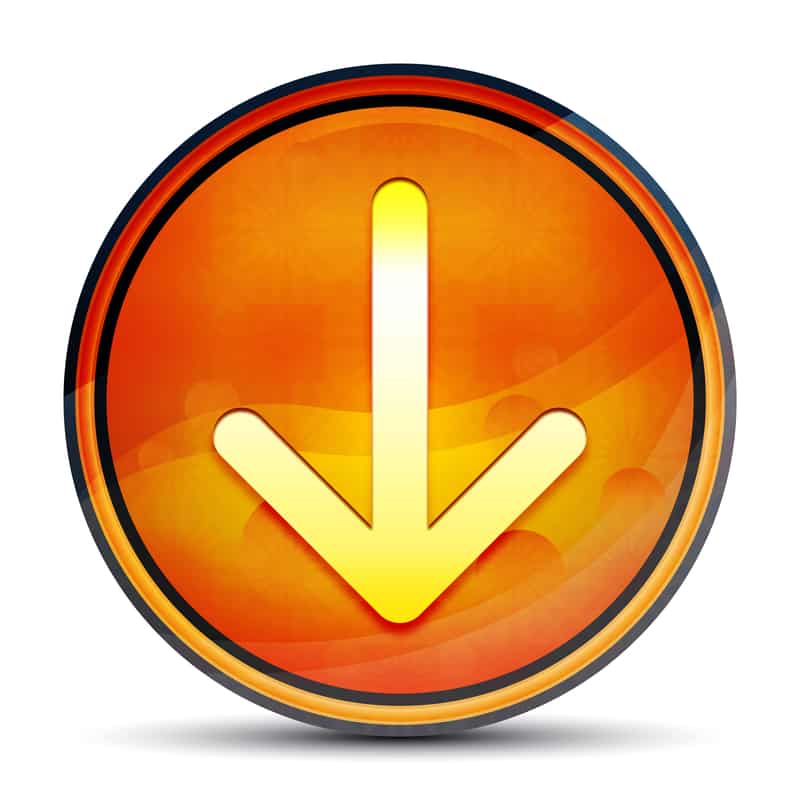 Jumble for Kids Answers
WAG
LIKE
VERY
CLIP
Surprise puzzle answer
The penguins loved where they lived and thought it had – AN "ICE" VIEW
Classic Jumble Answers
TOTAL
DEPTH
LUXURY
JARGON
Surprise puzzle answer
After their coffee grinder broke, business at the coffee shop – GROUND TO A HALT
© 2021 TRIBUNE CONTENT AGENCY, LLC.
---
KEEP PLAYING …
Much more than just the Boggle brain teaser game
For mental fitness and fun, BoomerMagazine.com presents Boomer Brain Games for baby boomers, a regularly updated mix of puzzles and quizzes to stimulate your mind and your sense of joy. We offer classic games such as Jumble and Boggle, a cartoon caption contest, and crossword puzzles and trivia quizzes with a hearty dose of baby boomer pop culture.
See, exercise can be fun!

Read how to Keep Sharp: Build a Better Brain at Any Age
---
As an Amazon Associate, Boomer Magazine earns from qualifying purchases of linked books and other products.