'Kentucky Bourbon Country: The Essential Travel Guide' Book Review
| December 1st, 2020
Travelogue and ABC store shopping list
---
By Susan Reigler
Reviewed by Annie Tobey
As I write this, health officials discourage travel. Of the 55 states and territories, 49 are currently at the highest COVID-19 risk level. This includes Kentucky, which also means that some distilleries do not currently offer tours or tastings. But we can still enjoy fine liquor, and we can still plan trips. Kentucky Bourbon Country: The Essential Travel Guide, by Susan Reigler, provides a wealth of knowledge that can make imbibing more enjoyable while helping you plan a heavenly itinerary.
Kentucky Bourbon Country essential travel guide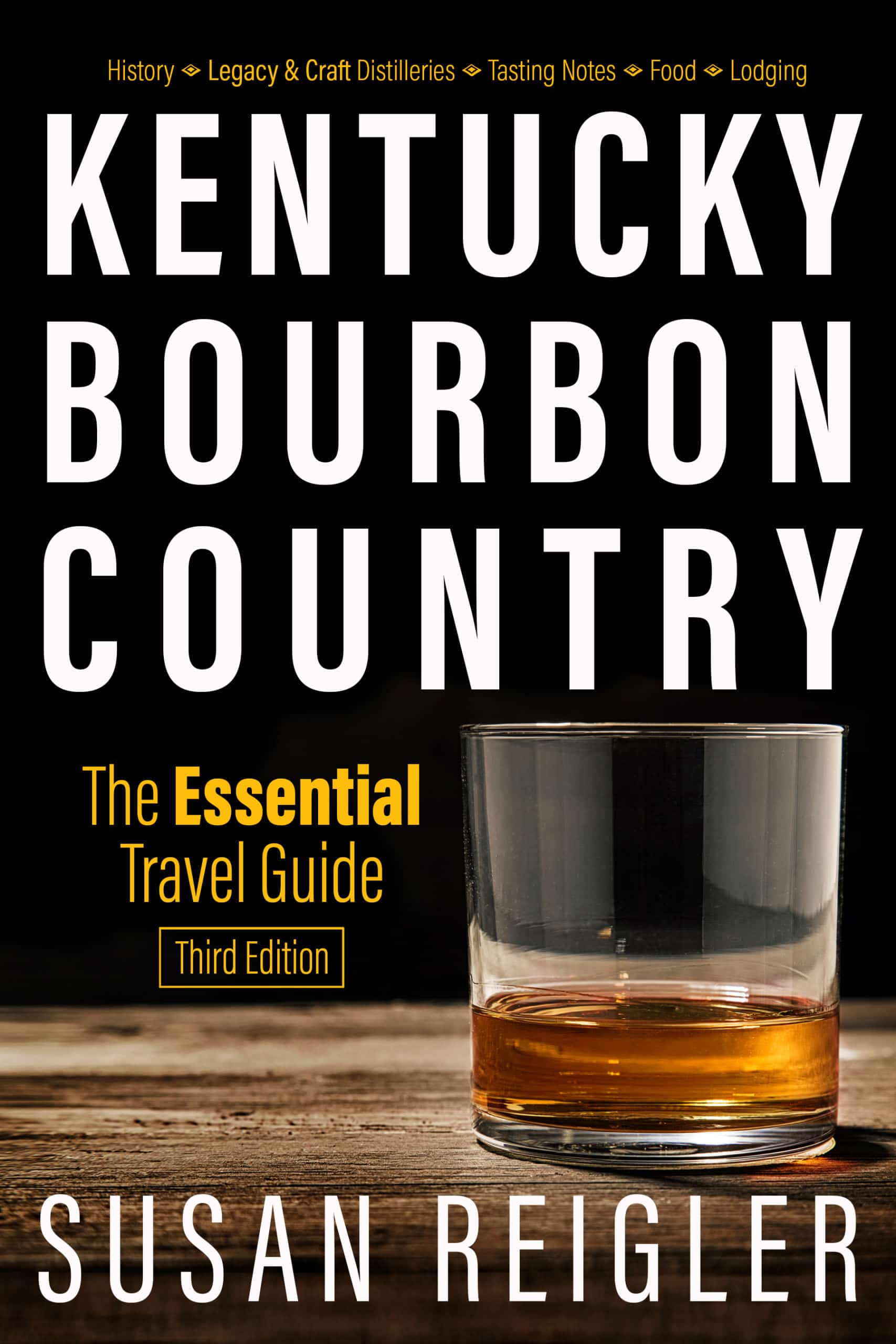 Kentucky Bourbon Country is organized as a travel guide, with a focus on bourbon and bourbon distilleries.
The book begins with an introduction that is an imperative – not the type of intro that you can skip without missing important information. The introduction contains useful travel tips such as getting to Bourbon Country, when to visit, and the Kentucky Bourbon Trail, the passport program of the Kentucky Distillers' Association.
Chapter One offers basic background information on bourbon whiskey: ingredients, distillation, history, and how to taste and evaluate
Next, five chapters each cover a different region of the state: Louisville; Shelbyville, Frankfort, and Midway; Lexington and Horse Country; Lawrenceburg; and Bardstown.
The final chapter highlights Kentucky's craft distilleries and the Kentucky Bourbon Trail Craft Tour, which guides visitors to these smaller, often more experimental distilleries.
The options
As you ponder the possibility of a trip to Kentucky and its many distilleries, you can use Kentucky Bourbon Country to "research" the bourbon and the state.
The bourbon
Although many whiskey drinkers have a favorite, go-to whiskey, if you're interested in making a tour of Kentucky Bourbon Country, you're probably a drinker who is willing to expand your palate. As a seasoned whiskey expert, Susan Reigler can be your guide.
Besides the helpful bourbon background information Reigler provides in Chapter One, Reigler includes information and tasting notes for many of the whiskies that you would sample on a tour.
On the Wild Turkey tour, for example, she describes four bourbons – Wild Turkey 101, Russell's Reserve 10-Year-Old, Rare Breed, and Kentucky Spirit single-barrel bourbon. Of Kentucky Spirit, she says, "The honey here intensifies to honeycomb, and the spice is less peppery and more like nutmeg and cinnamon, with an underlying nuttiness."
By reading descriptions of the bourbons throughout the state, you can decide which ones may be worthwhile to try in preparation for your travels!
---
Virginia Spirits History from Colonial Days to Prohibition
21st-Century Virginia Distilleries
---
Each distillery section also provides solid information on the distillery history; basic stats (such as address, parent company, master distiller, products, etc.); tour descriptions; mash bill, production, and distilling; and so on. By imbibing these details before your visit, you can better absorb other details during your on-site experience.
The Commonwealth of Kentucky
As a travel guide, the book is as rich as a bourbon aged in number 4 charred barrels is in caramel, vanilla, and smoky notes. Reigler includes a variety of other tourist-worthy information for each region of the state, especially those that are bourbon related. And Kentucky is full of bourbon-related side notes, from history to food (bourbon balls, anyone?) to ancillary industries (ever been to a cooperage?). Just as a tasting:
Vendome Copper & Brassworks in Louisville, a long-standing manufacturer or distillery equipment.
Museum Row and Whiskey Row in Louisville. Here you'll find the Frazier Kentucky History Museum, the official starting point of the Kentucky Bourbon Trail. Other sites here, such as the Muhammad Ali Center and Louisville Slugger Museum, aren't spirit related but certainly worth notice.
Louisville's Urban Bourbon Trail showcases restaurants and bars that serve at least 50 different bourbons. Most also feature bourbon as an ingredient in a signature dish.
Churchill Downs in Louisville, the legendary race track where Woodford Reserve is the official bourbon of the Kentucky Derby and its historic mint juleps.
Shaker Village of Pleasant Hill near Lawrenceburg, home of a 19th-century communal society and home to The Trustees' Table restaurant, serving delicious dishes made with fresh seasonal ingredients.
The annual Kentucky Bourbon Festival in Bardstown.
The Kentucky Horse Park near Lexington.
Toyota Motor Manufacturing Kentucky in Georgetown, offering a visitors center and factory tours.
Regional chapters also include suggestions for entertainment venues and tour companies, driving notes, restaurants, bars, and lodging.
In short, Kentucky Bourbon Country provides enough detail to ensure a memorable trip through the state, exploring the historic bourbon industry and much more along the way.
Paperback, 264 pages
University Press of Kentucky, third edition (Sept. 9, 2020)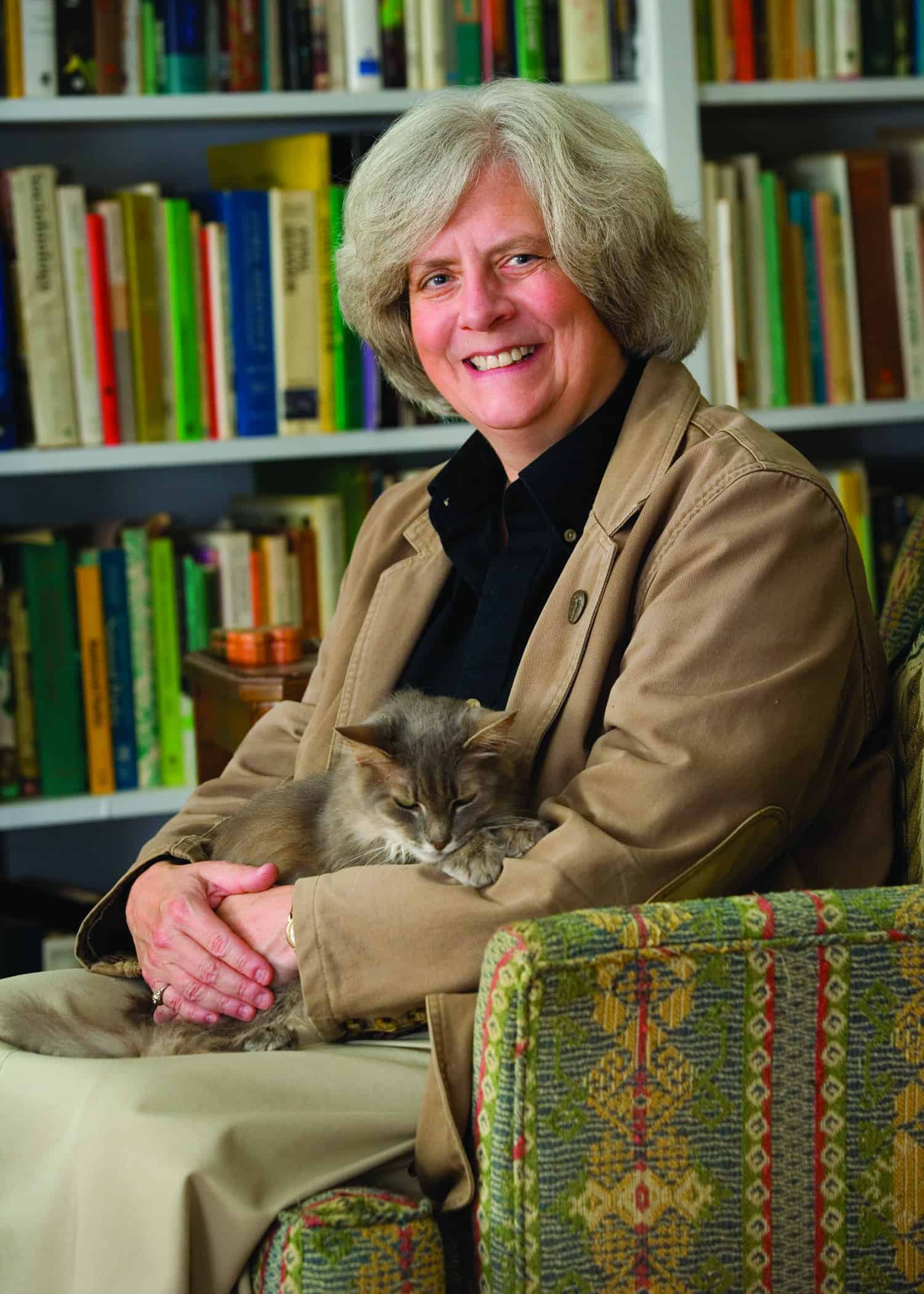 Susan Reigler, author of Kentucky Bourbon Country, holds an impressive whiskey resumé of writing, teaching, and judging. She was restaurant critic and beverage columnist for the Louisville Courier-Journal from 1992-2007, is a contributing writer to several liquor and food magazines, and has written seven books on bourbon. She has also judged a variety of spirits-related competitions.
---