Kroger Tests Home Grocery Delivery at Select Richmond Stores
| April 18th, 2017
---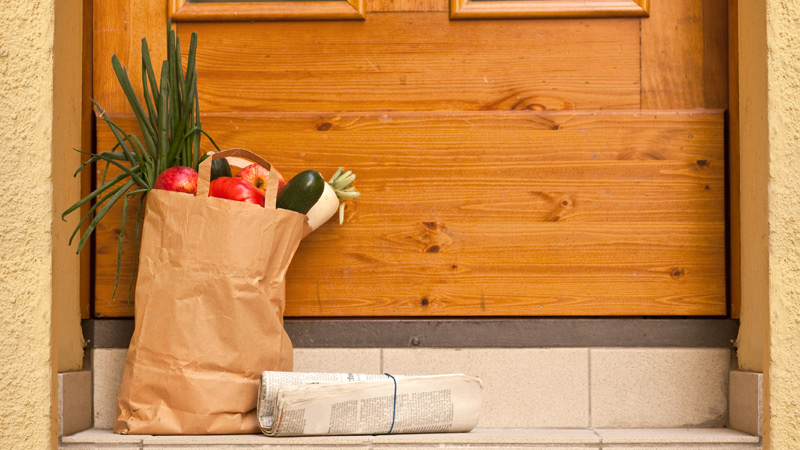 Kroger shoppers at two Richmond-area locations can now have their groceries delivered right to their doorsteps.
Currently, the Carytown and Stonebridge Kroger stores are offering the home grocery delivery service to their customers through their online ordering platform, ClickList. Anne Jenkins, customer communications manager for Kroger Mid-Atlantic, emphasized that the company aims "to make life more convenient and enjoyable for [its] customers" whenever possible.
In a prepared statement, Jenkins explained, "Our customers don't always have the time to shop in store but still want to bring quality items into their homes and onto their tables. For us, home delivery is the solution and a natural progression for ClickList."
Kroger Co. selected Richmond, along with Dallas, to be the company's guinea pigs for the new service. More stores may offer the option in the future, but in a prepared statement the company said that would depend on how the testing period plays out.
Shoppers can browse and purchase from more than 40,000 products on the website. To use the service, log into Kroger ClickList, add items to your shopping cart and then choose the delivery option. Upon checking out, an $11.95 service fee will be added to your total. Make sure to reserve a delivery time and a store associate will set up the delivery.
A few tidbits to keep in mind:
You must be at home to accept the delivery.
Orders cannot be placed more than three days in advance.
Online payment is required.
Alcohol cannot be purchased with this service.
Pharmacy prescriptions aren't included.
Product substitutions are optional, but replacements cannot be returned to the store once they have been delivered.
The company modeled the service after Harris Teeter grocery store's delivery method. In addition to this new offering, customers can now pay online at five Richmond stores when ordering groceries with ClickList for pick up.
For more Richmond-area options for making grocery shopping easier, visit here and here.