Lots of Local Southern Soul
| June 14th, 2023
Black-owned restaurants serving up inspired dishes
---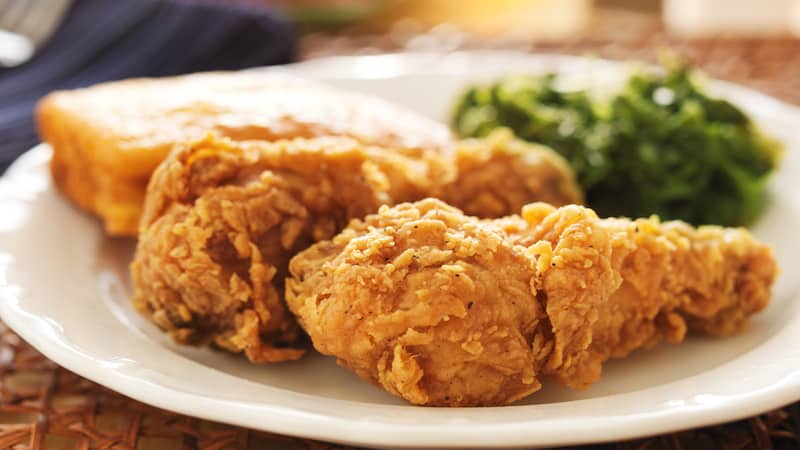 As a leader in the African American community in Richmond, Virginia, Kelli Lemon knows where to find Southern soul food. She shares mouthwatering her insights with Boomer readers.
---
In a city as rich in experiences as Richmond – from peanuts and Cracker Jacks at a Squirrels game to festivals every weekend and morning yoga, to fine art and Friday happy hour at the VMFA and on to a historical tour of the city by foot, bike, Segway or kayak – eating at a Richmond restaurant is as unique as the city itself … and the experience of Richmond's Southern black soul food restaurants ranks among the best of the #rvadine scene.
Among the top black-owned restaurants in Richmond, no two are alike. Each features its own take on Southern soul food, and all offer diverse options to fit whomever you're trying to please. Not only the cuisine but the location makes these restaurants staples of a "Richmond Black Restaurant Experience."
THE SOUL OF SEAFOOD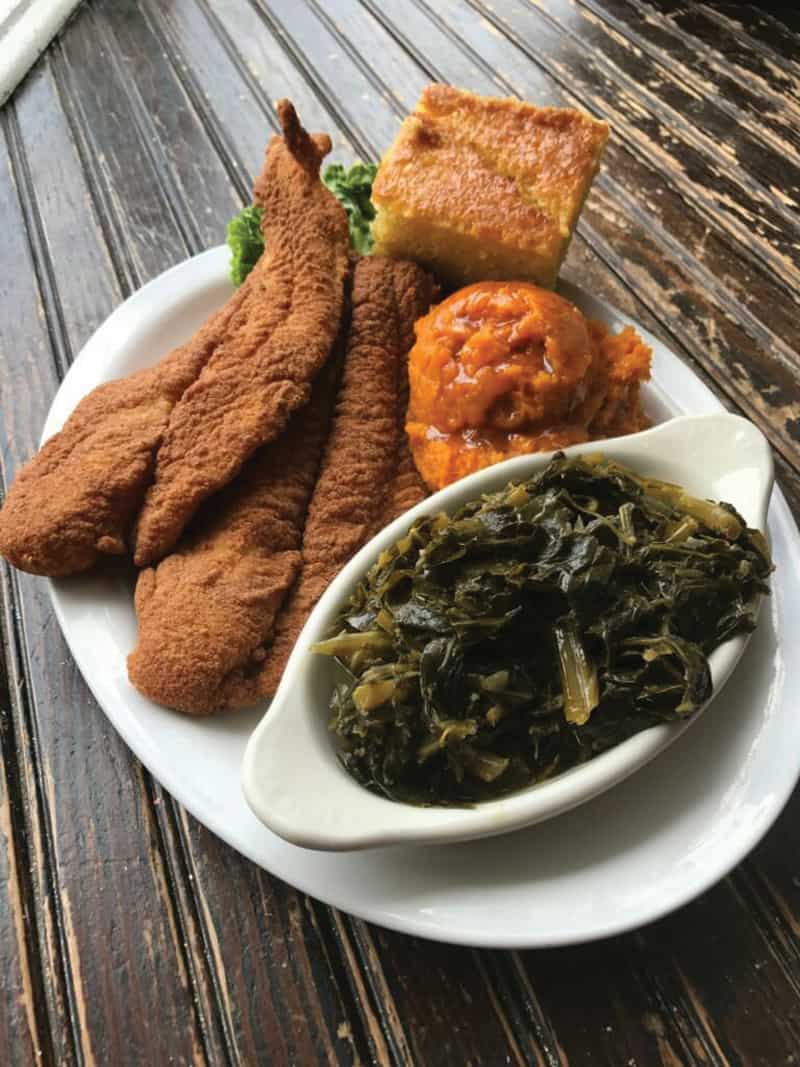 Founded in 2001 on the corner of Second and Leigh streets in Jackson Ward, with the tagline "The Soul of Seafood," Croaker's Spot may be the closest to an institution of Richmond's Southern black soul food restaurants. Now located on a part of Hull Street known by Richmond as "Blackwell," but to new RVA as "Manchester" (as well as a few miles down I-95 in Petersburg), Croaker's Spot plays no favorites to any crowd. A scroll through the restaurant's social media accounts shows photos of visitors such as Joe Biden, the Rev. Dr. Jesse Jackson and actress Phylicia Rashad.
While seafood is the specialty, there are dishes for everyone, including pasta, chicken and sandwiches. Perhaps the favorite, though, are the signature fish boats. Pieces of fried fish covered with peppers, onions and their secret sauce served with potatoes with a hint of Old Bay, and a corn muffin square (which is a dessert all in itself when the "Hot Buttered Soul" is added). Wash it down with a homemade limeade for good measure.
Croaker's is the spot, no pun intended, to take either a business meeting or out-of-town guest who's got a passion for Richmond's past. The Eggleston family, owners of Croaker's Spot, is a story of history and hospitality legacy unto themselves. The family's former hotel site in Jackson Ward is now home to condos, and their newest venture opening soon, Delancey's.
WELCOME HOME TO MAMA'S KITCHEN
Historic Jackson Ward is home to another staple of Southern black soul food restaurants, Mama J's. One of 14 children, Velma Johnson is no stranger to cooking for a crowd. A former Richmond City deputy sheriff, Johnson had been catering on the side for some time before she retired from the department in 1999 to run the catering business full time. With her son Lester's vision for a restaurant, where every meal felt like his Sunday dinners growing up, Mama J's was opened in 2009. As the story goes, Lester walked in to 415 N. First St. and knew the space was ideal to bring his vision to life.
Mama J's tagline, "Welcome Home," is the true feeling when you walk in the door: an open and welcoming place of 44 seats where everyone talks with everyone and every patron gets treated like family. From entertainers to dignitaries to professional and student athletes, Mama J's touch keeps them coming back while visiting RVA. Favorites at Mama J's include pan-fried catfish, pork chops, homemade cakes and their signature alcoholic drink, Papa's Punch.
AND THEN SOME
Although Mama J's and Croaker's Spot get a majority of the national exposure, other spots have chefs who provide a unique soul food experience.
Big Herm's, in what I'd consider "Second Street Restaurant Row," is another great entry into the Richmond black soul food experience. Where Big Herm's differs from the others is that Big Herm's is take-out or catering only. Ever seen the line during lunchtime? That's because his salads and sandwiches will have you taking a midday nap at your desk. His portions are filling and his savory seasonings make you eat every bite! Big Herm himself has been a regular on CBS6's Virginia This Morning with Jessica Knoll talking cooking and cocktails.
Don't go away from this thinking that these four are your only options. Hardly. Chef Mike Lindsey offers diners a diversity of options: Lillie Pearl, Buttermilk & Honey, Jubilee, ML Steak, and the forthcoming Ram's House. You've got the established Family Secrets in the Azalea Shopping Center on Chamberlayne; Inner City Blues on Nine Mile Road; and Southern Kitchen, also on 2nd Street; Nomad's Deli & Catering on Brookland Park Boulevard; and The Original Ronnie's Barbecue – just to make a few more!
---
For more resources on Southern soul food and Black-owned restaurants in Richmond, Virginia,
explore the Richmond Black Restaurant Experience and BLK RVA.
---
Self-proclaimed social entrepreneur Kelli Lemon is passionate about creating events and opportunities for people to interact socially, through food, sports, education or the arts. A cheerleader for Richmond, she is excited to see the city progress and become more inclusive.
Article originally published Feb. 28, 2018. Updated by the editor on June 14, 2023, to reflect changes in the local Southern soul food scene.
Related: Resilience and Achievements – Black History Museums in the U.S.