Remembering Lisa Schaffner and Her Spirit of Giving Back
| August 20th, 2021
Her enthusiasm and benevolence illuminated Boomer readers
---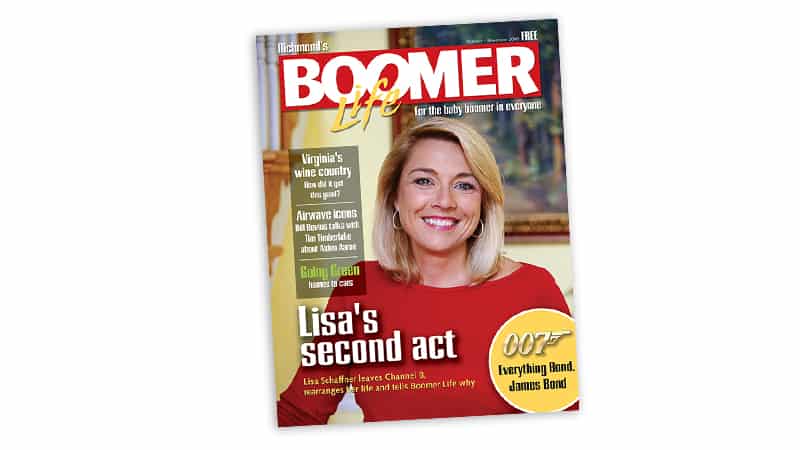 The staff of Boomer magazine was saddened to learn of the death of Lisa Schaffner on Thursday, Aug. 19. Lisa's regular column at Boomer, "Giving Back," perfectly captured her spirit of benevolence. Each Giving Back highlighted a different nonprofit – sometimes more. She didn't simply write about the nonprofits' executive directors and boards – she gave attention to staff, volunteers, and, most importantly, the people each organization served. For this was Lisa: enthusiastically giving back to her community, and kind to all who met her.
"Lisa lit up a room with her passion for charitable causes," recalls Katharine Ross, president of Ross Media Solutions, Boomer's parent company. "Her enthusiasm and generosity in helping others was evident in every Giving Back article she submitted."
"Lisa had such a positive energy," says Matt Stanton, Boomer art director. "The instant you met her, she was your friend."
In her column, Lisa covered a wide diversity of services, from a one-person operation to national nonprofits, children to seniors, veterans to LGBTQ youth, medical services, arts and culture, education, social justice, outdoors, and animals.
Organizations she highlighted included Big Brothers Big Sisters, LINC, ROSMY (now Side by Side), James River Association, Firehouse Theatre, Connor's Heroes, Help for Haiti, the YMCA and YWCA, American Heart Association, CARITAS, Comfort Zone Camp, and many more. Her goal was not just to give coverage to the organizations, but to encourage readers to give back – through volunteering or donations.
"I'm so sad to hear about Lisa's passing," says Boomer founding publisher Lori Ross. "Lisa's personality simply sparkled. Beyond her outgoing friendliness, I admired her giving nature. She tirelessly devoted her time and energy to helping so many charities and causes and giving back so much to this community. She was truly one of a kind."
Lisa's legacy
I first met Lisa in the 1990s, when her son, Jesse, was a student at a martial arts school where I taught. She was a well-known and respected local broadcaster and TV personality at the time. Despite the rigors and time constraints of her job, being with her son at the school was important to her. And despite the recognition of her job, she interacted warmly with all students, parents, and staff.
Ray McAllister, Boomer's first editor, brought Lisa on in 2008. In the October-November 2008 issue of Boomer, Lisa wrote about moving into her "second act." She acknowledged the challenging of embracing the baby boomer moniker (as a 1962 baby, at the tail end of the 1946 to 1964 official baby boomer birth years). And she wrote of her transition from WRIC-TV news anchor:
For the past two decades, I've been the TV lady, the face of WRIC-TV. Unlike the boomer label, my TV persona always felt comfortable. Perhaps it's because I never remembered a time without it. I grew up at WRIC-TV, starting as a general assignment reporter and then quickly moving into the weekend anchor slot in 1988. It's something I dreamed about as a teenager. It's a dream I made reality as an adult. It's how I identified myself and how many of you knew me.
Now it's gone. Replaced by yet another label, Director of Public Relations and Marketing at UNOS – United Network for Organ Sharing. That label – like my boomer identity – is unfamiliar to me but intriguing. I know it will take some time, but eventually it will be as comfortable as the 22-year career at TV8.
Change is difficult but necessary. I don't like change; I don't seek it out. But at this point in my boomer life, I forced myself to make it for myself and my kids. I needed to be at home with them at night rather than working the 2 p.m. to midnight shift Monday through Friday I'd done for decades. As I often said, they were born into that lifestyle. They didn't have a choice. But this year, I gave them a voice.
When I arrived at Boomer as editor in 2016, Lisa continued contributing her Giving Back column. We were also able to pick up on a more personal level, catching up on Lisa's life and especially her continued love and concern for her children, Jesse and Danielle.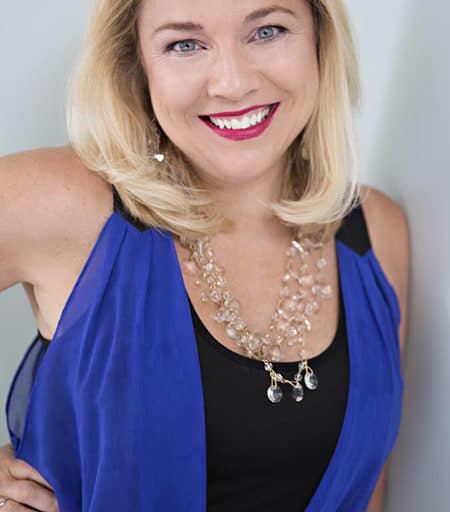 Lisa displayed boundless energy to accompany her enthusiasm. She wrote for Boomer beginning in 2008 and contributed till 2020, throughout its print run. She gave her expertise to other projects as well, including the Boomer-sponsored KISS concert for veterans.
In addition to supporting nonprofits through the Giving Back column, Lisa frequently served as master of ceremonies at charitable events. In her move to UNOS, she continued exercising her passion for worthy causes, utilizing her professional background and her energy.
Katharine Ross recalls that Lisa reached out to her after Katharine's father, Calvin Easter, died suddenly. Easter was an organ donor, and Lisa invited Katharine and her family to UNOS as a "thank you." That personal touch reflected Lisa's ongoing thoughtfulness and kindness.
"Our Boomer family's hearts are heavy from this loss today, and our condolences are with her family and loved ones," says Katharine.
More memories and images of Lisa Schaffner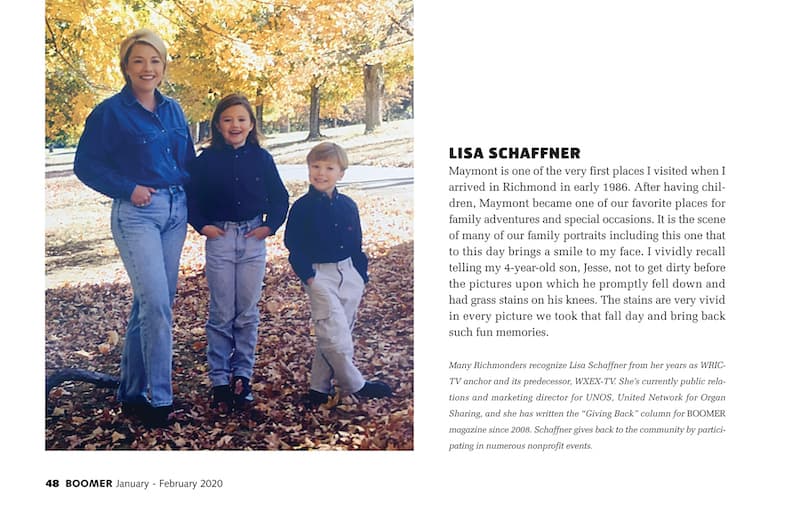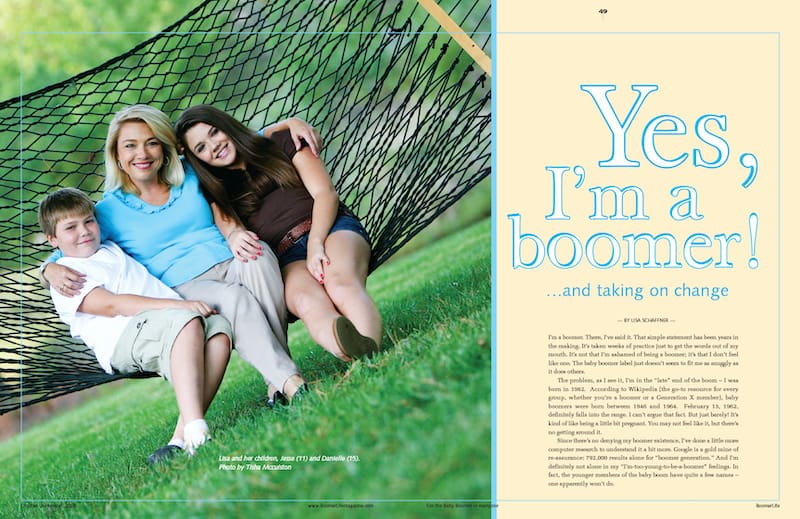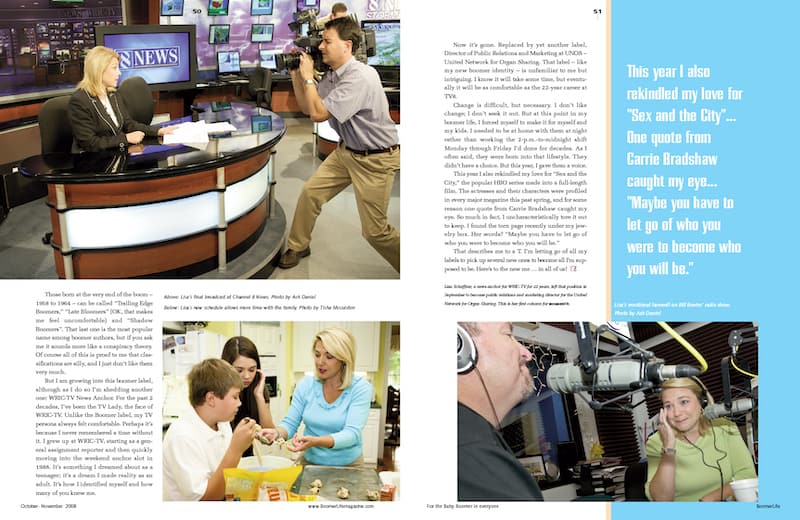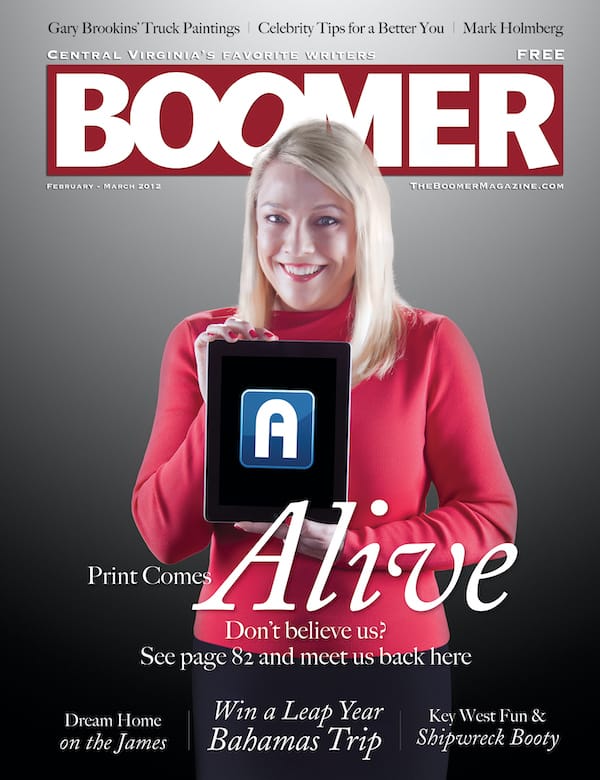 ---
Annie Tobey is a published author and freelance writer, with a specialty in active travel and craft beverages. She has been editor of Boomer since 2016.