MONOPOLY: Richmond Edition
| October 30th, 2023
Two dozen iconic sites replace the board game's traditional squares
---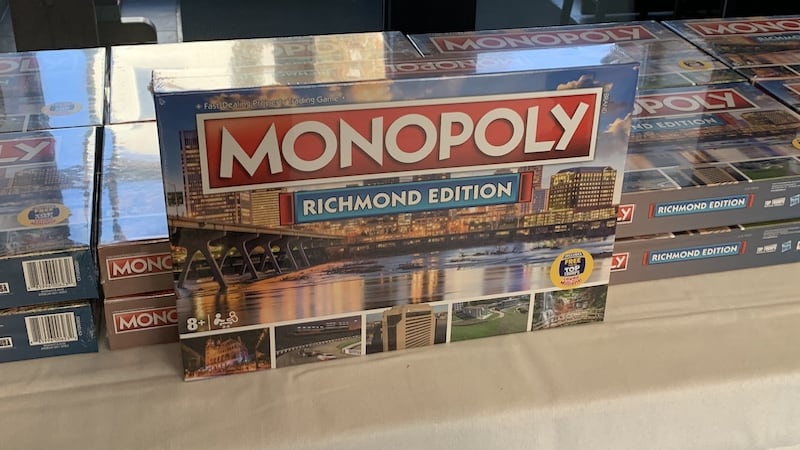 The new MONOPOLY: Richmond Edition game was revealed on Oct. 30, 2023 in an event at the Virginia War Memorial.
This edition replaces the long-lasting board game's squares with Richmond cultural sites, landmarks, charitable organizations, and businesses. It also features customized Community Chest and Chance playing cards. The two dozen iconic locations were chosen to represent the city, out of more than a thousand suggestions submitted by the public. Squares were selected based on longevity, credibility, and community service.
The Oct. 30 event included a representative of Top Trumps, producer of city-specific MONOPOLY boards and by Mr. Monopoly. Representatives of many of the featured locations attended and were able to take home larger-than-life copies of their customized game space. Look for the space cards displayed around town.
MONOPOLY: Richmond Edition is available at retailers around town and online.
---
For more on the best of RVA, check out 100 Things to Do in Richmond Before You Die
---
Proud representatives of the new MONOPOLY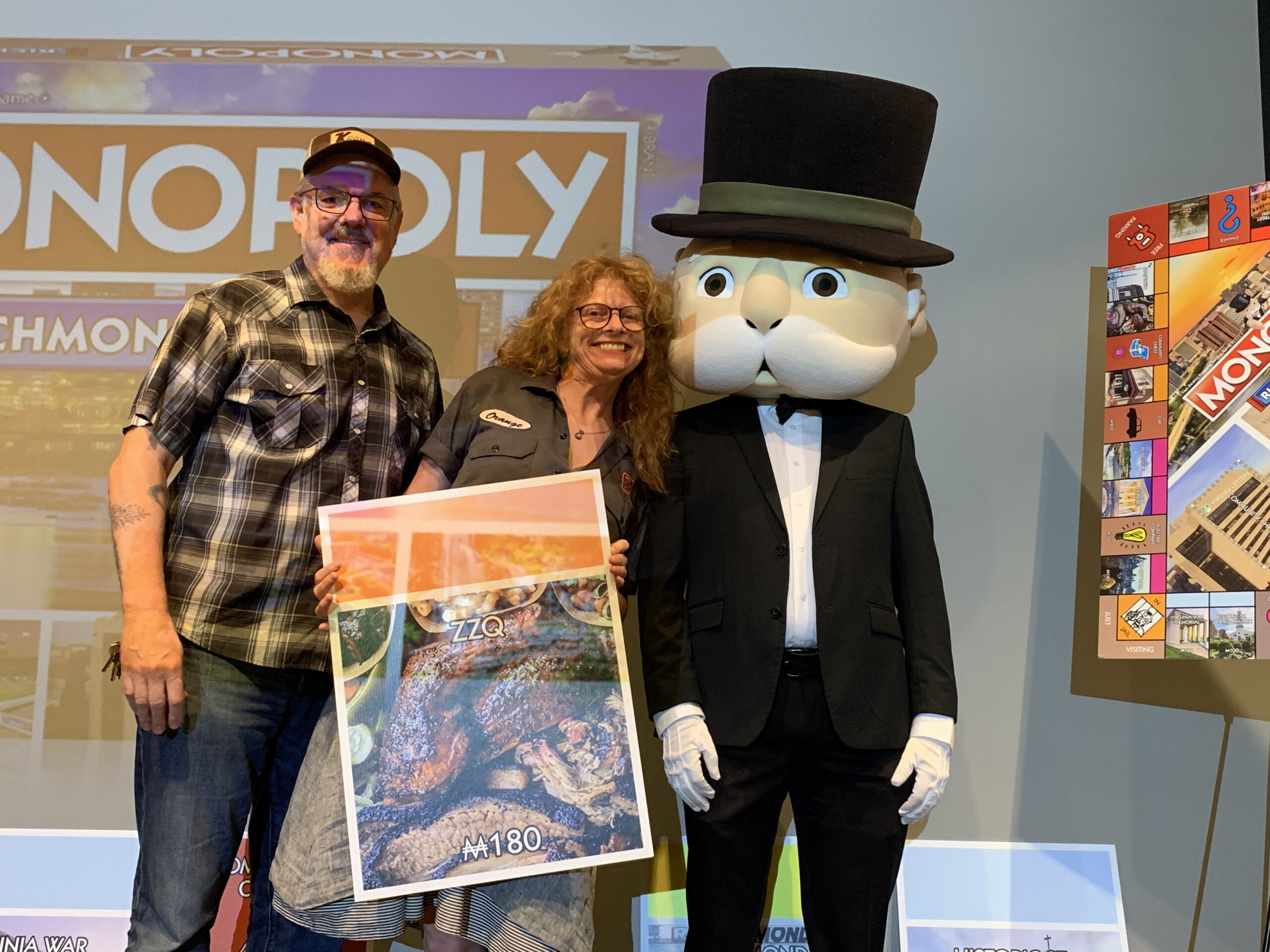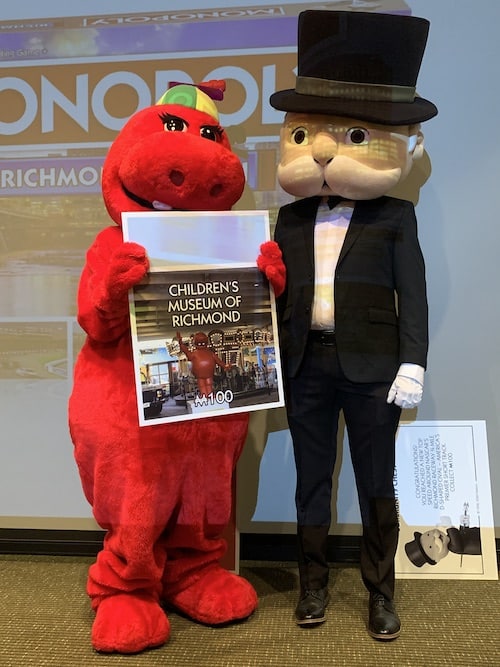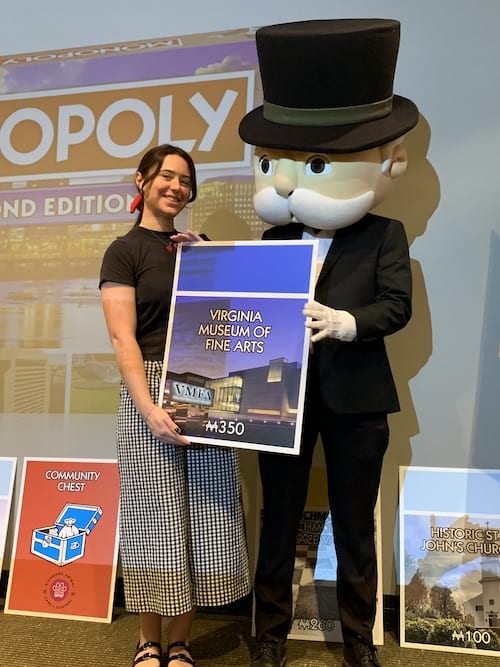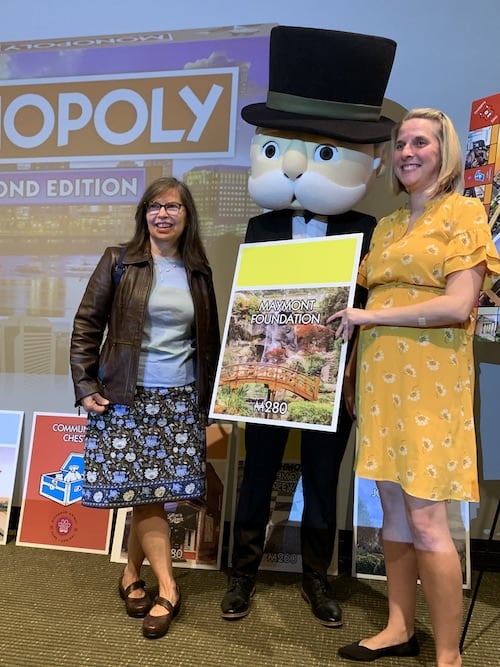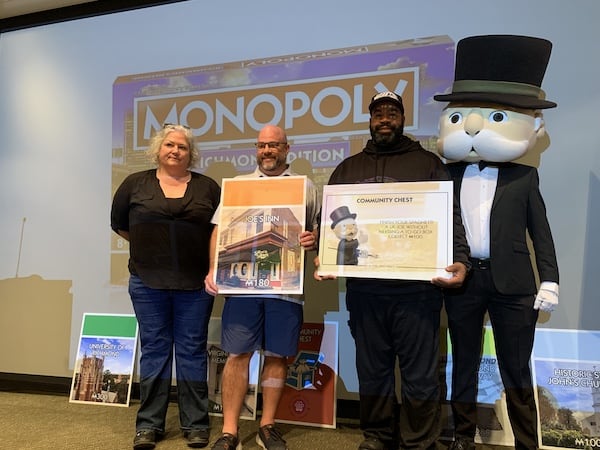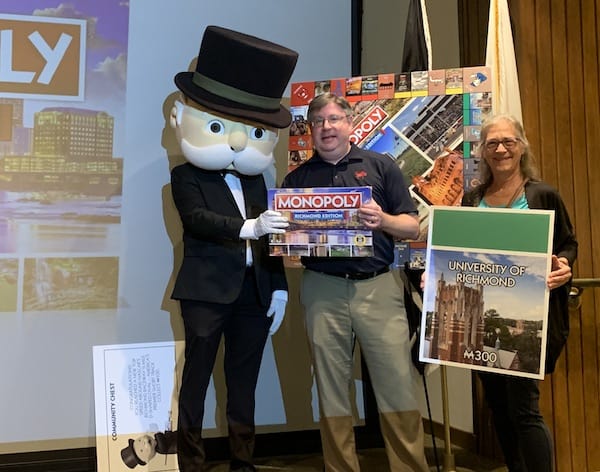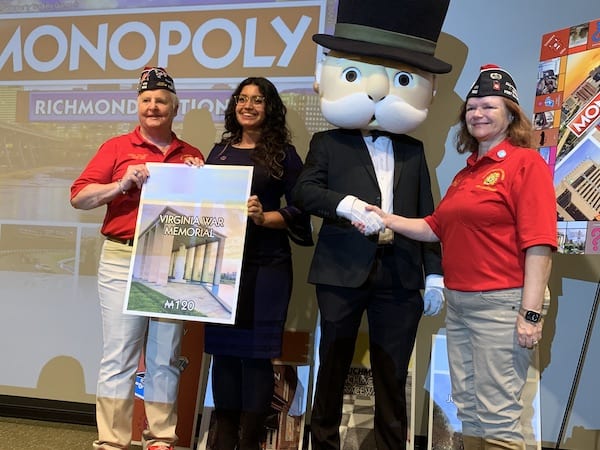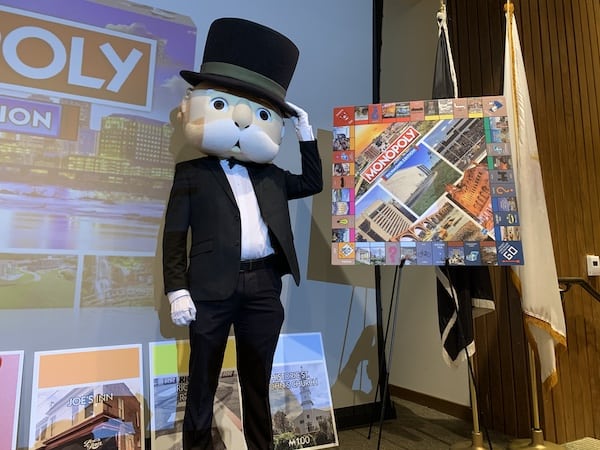 ---
As an Amazon Associate, Boomer Magazine earns from qualifying purchases of linked books and other products.