From the Classroom to the Boardroom
| June 14th, 2021
How an art teacher experienced a sudden second act as co-CEO of Archie Comics
---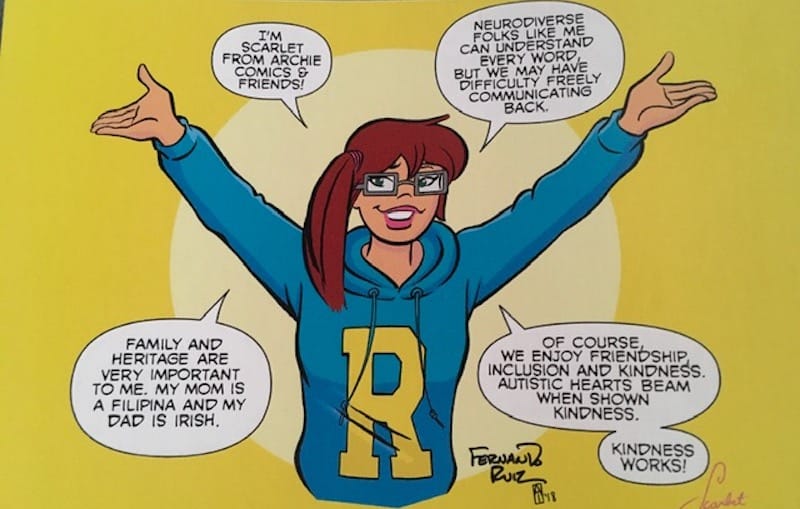 Fifteen years ago, my days were dedicated as a longtime elementary school art teacher, helping engage young minds through creativity and personal expression. My husband, Michael Silberkleit, was the proud chairman and publisher of one of America's most iconic and beloved international comic brands: Archie Comics. Never in the farthest reaches of my imagination would I envision myself taking his seat in the boardroom … but that's exactly what happened.
In 2008, Michael passed away unexpectedly, and I was faced with the choice – a choice I saw at the time as unfathomable! Michael's 50 percent of the two-family-operated Archie Comics share were left to me to preserve. However, there was a force that somewhat demanded that I sell. It was now my decision whether to assume Michael's role or to sell his half to the company's other family. Well, that did not happen and suddenly I blazed a path to make what I thought would be my first foray into business.
Navigating an unexpected career change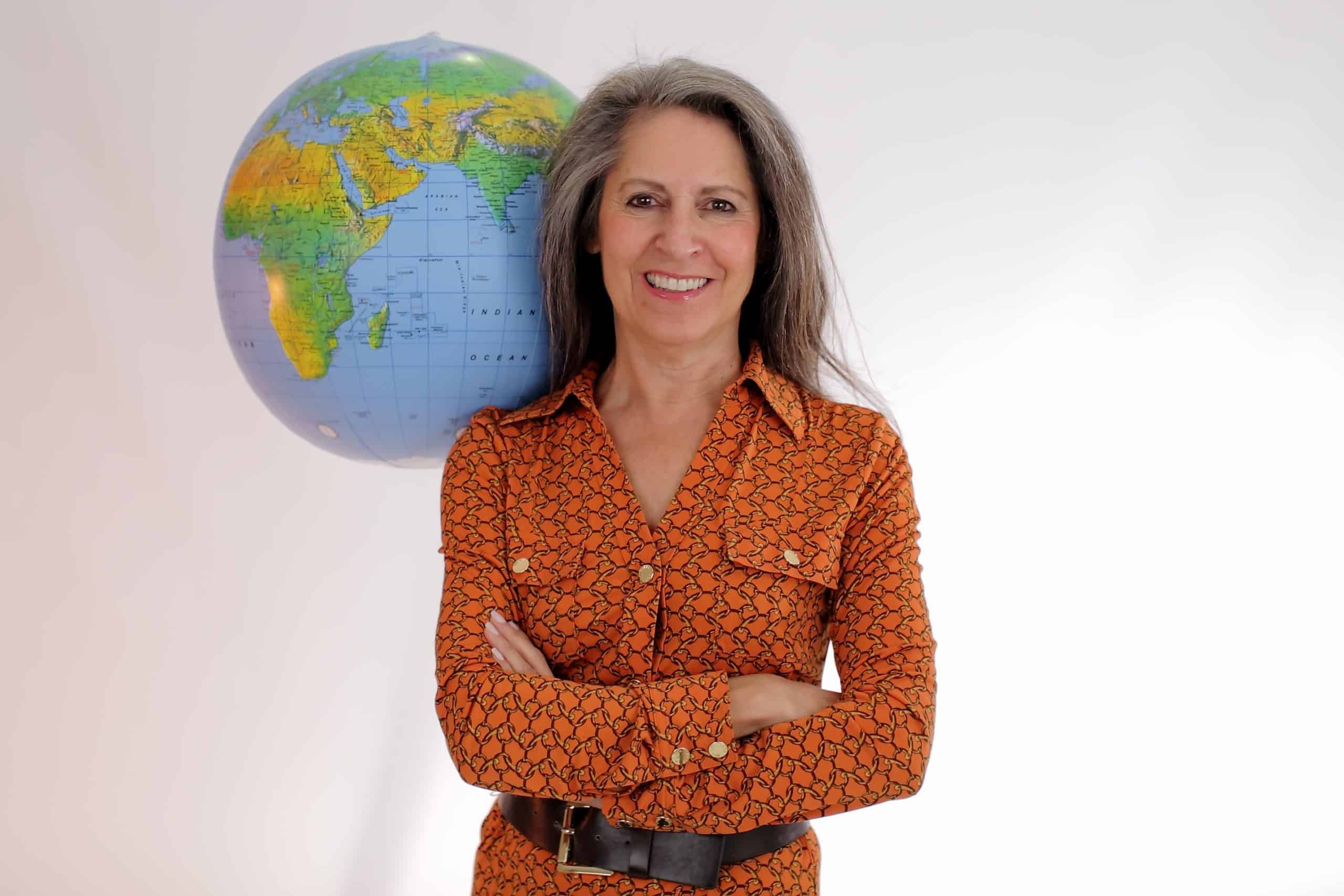 At first, I thought, what on Earth would an elementary school teacher be doing co-leading a company like Archie? I talked it over with my friends, family, and myself. Friends thought I would be eaten alive by wolves. For some reason, I did not see wolves. I just saw that beloved orange-haired, freckled-face Archie Andrews, and stories filled with love, humor, and poignant messages. On March 28, 2009, I said yes, signed my name on the dotted line, and became co-CEO of Archie Comics.
Looking back, I can say I was signing a document that would eternally change myself – the self whose heart Michael Silberkleit knew. Michael always called me "his lady in overalls." What else would an art teacher wear?
Today, I can easily make a connection between classroom teacher and co-CEO. I realized that all of my collective experience as a schoolteacher prepared me very well, in fact, to transfer my skills. Teachers constantly multitask, lead groups, serve as advocates, engage dialog, and advance minds – just like a CEO of a company does. Let's not forget, educators often navigate very difficult political terrain. I am in a family business!
My entry into the company was not smooth and some people were confused about why I would make this decision. Why didn't I just take the money? Well, money doesn't equate to integrity. I took Michael's place in order to ensure that the integrity of what he built was maintained. I quickly became a strong advocate for literacy promotion.
Continuing to educate
As an art teacher, I'd been in the business of educating minds for 25 years. I already understood the value of graphics as a tool for literacy and personal expression and thought of all the children I taught over the years. If I were leading a company like Archie, how could I use my position to continue to help students reach their goals? Much to some people's surprise – and perhaps, chagrin – I decided to trade in my teacher shoes and step right into the big professional shoes Michael left me to fill.
As my role developed, I fast became the spokesperson on the educational side of Archie Comics. I participate regularly in library and school events around the world to help students, teachers, librarians, and parents understand the value of comic books. It was during my educational visits I coined the phrase: Comic Books + Children = Reading. Comics are a fantastic tool for gaining a love of reading. Students relate to characters, which opens them to express their feelings and concerns. I help parents understand that comic books guide young people toward gaining skills – like archiving and investment – through the power of collecting. Comic books also assist readers who may be learning a second language. Comic books are a complex literary read.
The more I delved into this business, I came to appreciate the characters in comic books. They are easy for readers to identify with, and representation is so important. I decided to create a character named Scarlet Saltee, who is of Filipino-Irish descent, loves architecture, and also is Autistic. Scarlet has become a cast member who helps facilitate dialog around diversity, inclusion, and anti-bullying. So far, we have four issues starring Scarlet, featured alongside Archie's most famous characters, like Betty, Veronica, Jughead, and, of course, Archie himself!
---
Boomer comic nostalgia
Remembering the Original Batwoman
Popeye Celebrates His 90th Birthday
What is Popeye's Nemesis's Name, Really?
---
Many fans talk to me often about the company's hit television show Riverdale. It's so exciting to hear how much people not only love reading Archie but hearing about how the intergenerational reach expanded because of the series. Kids who watch Riverdale rush out to buy the comics, and parents who grew up on the comics can relate to the show.
One woman I met shared that she knew her grandchildren were downstairs watching Riverdale. She had heard the show was different from the classic but she "wanted to be cool, so I intentionally planned to go down and sit with them." She shared that she fell in love with the show and her experience with the classic has created an added bond with her grandchildren.
Drawing conclusions
There is no reason for a person not to explore uncharted territory and find a new career path. It may not be easy, but it can be extraordinarily rewarding. I never would have guessed in a million years that I would be traveling the world, sharing the Archie brand while helping engage so many people with reading, literacy, diversity, and social issues. I learned long ago to block negative noise from naysayers and keep pushing forward because our readers deserve to have the co-CEO representing them and listening to them in real spaces and real time. I decided to be accessible, so that I could be a change agent.
Helping others harness their own "superpowers" through the vehicle of comic books meant I needed to find my own, so I took the leap and stuck it out. I'm not looking back and have no regrets. Yes, I bravely traded my teaching shoes for boardroom shoes – turned out to be a perfect fit!
---
Reach out to Nancy Silberkleit with questions on navigating an unexpected career change, Archie Comics, literacy and comic books, or other relevant questions at nancy.archiecomics@gmail.com or follow her on Twitter.