No-to-Low Alcohol Craft Brews
| August 18th, 2020
Near beers and barely beers come closer to beer than ever
---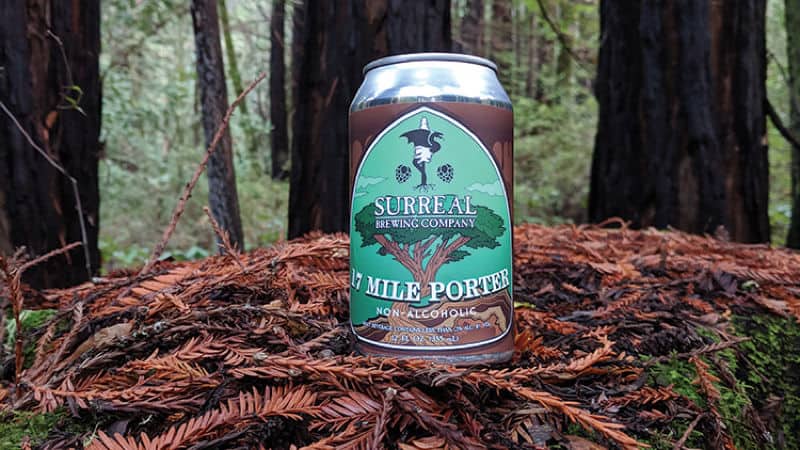 Increased cultural awareness of healthy living paired with an appreciation for craft beverages has ushered in new non-alcohol beers that can just about pass for the real thing as well as flavorful low-alcohol beers. These beers do have significant differences, though: you can hop behind a steering wheel afterward, and you're less likely to do something you'll regret. Some even boast fewer calories.
"There's a whole group of adults looking for high-quality options with interesting recipe profiles and high-quality ingredients that are consistent with modern standards," said Bill Shufelt, founder of Athletic Brewing, which brews only near beers.
"It has been great to see more options available in the NA and near-beer sector of the market," said Joey Johnson at Corks & Kegs in Richmond, Virginia. "No matter how niche the target demographic is, more options breed more competition, resulting in higher-quality choices for customers."
A few of these crushable brews come from craft breweries known for full-alcohol beers, and others from near-beer-focused brands. Most are available online and/or at select local specialty retailers and restaurants.
GOOD-BYE-GUILT NEAR BEERS
Near beers aren't entirely non-alcoholic, since the brewing process naturally produces alcohol. But at 0.5 percent alcohol by volume, or less – a measure that even satisfied the Feds during Prohibition – the effects are practically nil. Even for craft beer aficionados, they're ideal for day drinking, dry days or starting a session off slow, to keep it easy.
Today's craft breweries use modern techniques to create these beers. They also brew diverse styles using flavorful ingredients that add optimal taste: think dark and caramel malts, aromatic hops and delicious adjuncts like fruits and spices.
BrewDog, Scotland
Recognized internationally for its full-alcohol beers, BrewDog also puts out several NA beers. Most recently released, Lost AF starts with the brewery's iconic Lost Lager, using a light Pilsner malt base nicely balanced with hops, offering citrus and herbal notes along with the biscuity malts. Also look for Punk AF (juicy tropical fruit as well as grass and pine notes), Elvis AF, Wake Up Call coffee stout, Lamb of God-inspired Ghost Walker, and Nanny State hoppy ale. BrewDog.com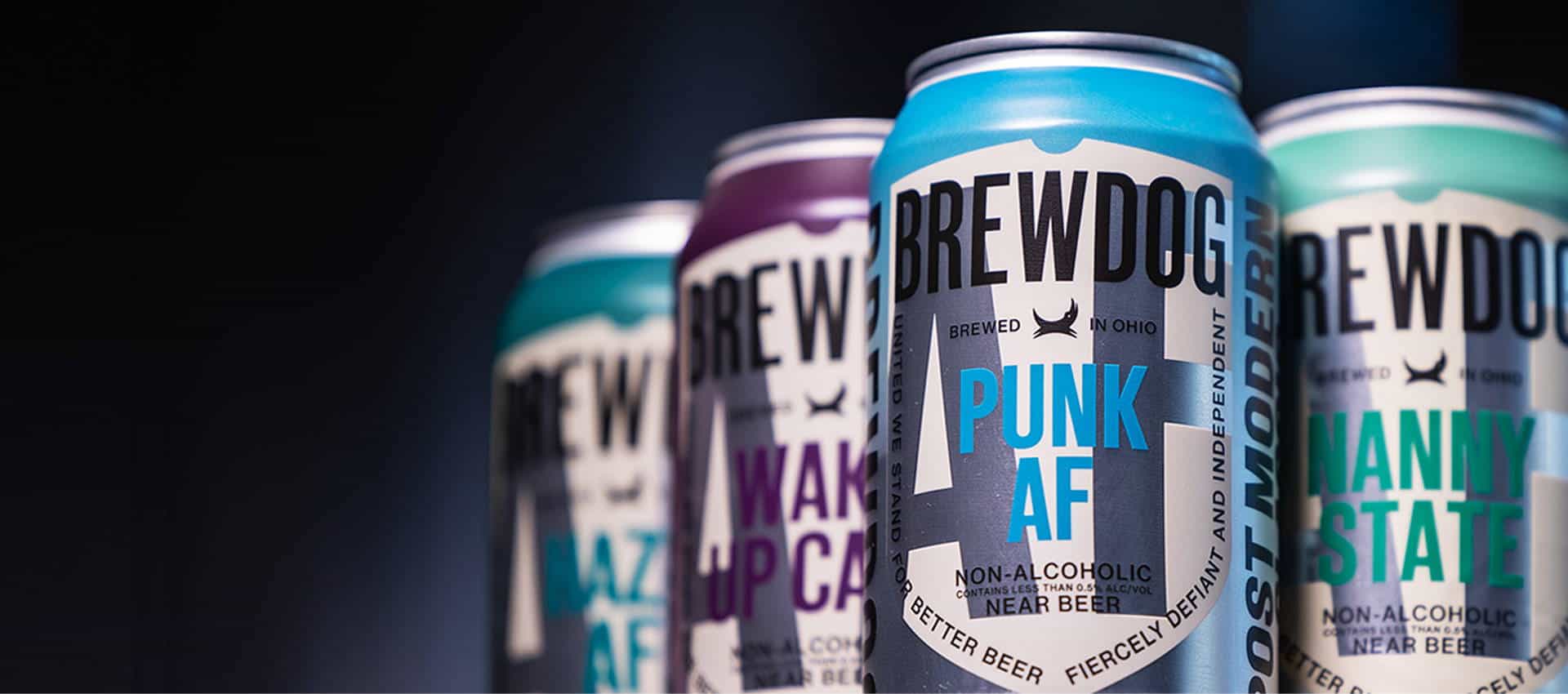 Lagunitas, California
You might know Lagunitas for its "real" beers, like Little Sumpin' Sumpin' or Hop Stoopid. The craft brewery used its more than 25 years of expertise to create two hop-forward beers. Hop Hoppy Refresher, a sparkling zero-alcohol, zero-carbohydrate and zero-calorie refresher, is made with Citra, Equinox and Centennial hops, brewer's yeast and other natural flavors. The newest, IPNA, mimics the classic Lagunitas IPA – using Yakima Valley hops Citra, Mosaic, and CTZ hops – but only 80 calories! Lagunitas.com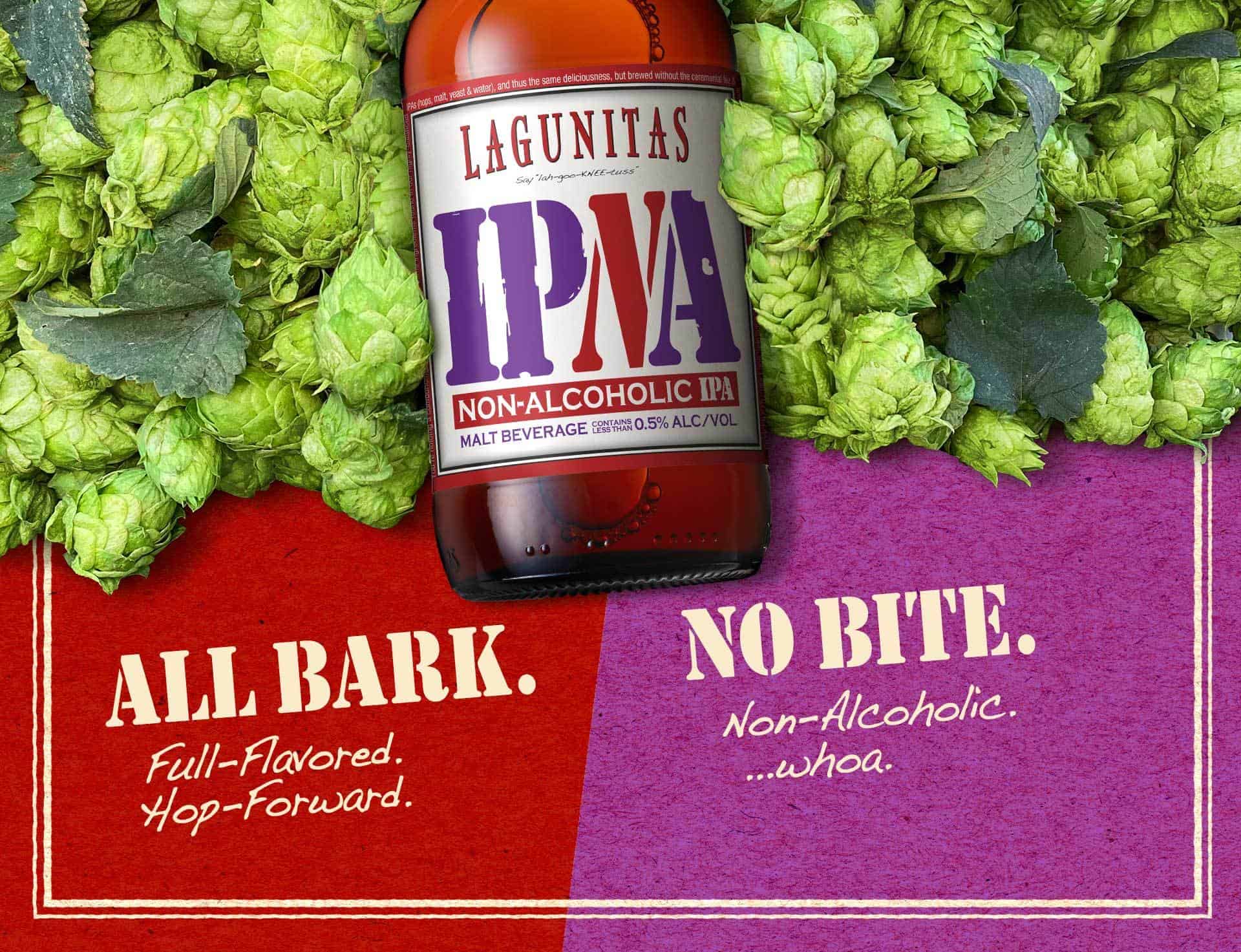 Hoptail Mocktail
1 bottle Lagunitas Hoppy Refresher
1 oz. Seedlip Garden
1 oz. honey syrup (equal parts water and syrup, warmed just till well blended, then cooled)
½ oz. fresh lemon juice
Lemon slice
Add Seedlip, honey syrup and lemon juice to a cocktail shaker and shake with vigor. Strain over ice in a highball glass, top with Hoppy Refresher, and garnish with lemon wheel.
Bravus Brewing Co., California
Of the NA beers I tried from near-beer-only breweries, two of my favorites came from Bravus: Raspberry Gose and White Ale with orange peel (even though neither style is my go-to). Both were delightfully refreshing, perfect for a midafternoon treat. Imagine, guilt-free day drinking! Other Bravus brews are Amber Ale, India Pale Ale, Oatmeal Stout and Cerveza. All Bravus beers come in around 100 calories, similar to a light beer. Bravus.com
WellBeing Brewing Co., Missouri
WellBeing brews a range of near beers, from Heavenly Body Golden Wheat (68 calories), Hellraiser Dark Amber and Intentional IPA to Coffee Cream Stout, brewed with coffee, flaked oats, cinnamon, nutmeg, clove and lactose. Oh, and to answer the age-old question "What's the best beer to drink after exercise?" WellBeing presents the refreshing Victory Wheat Sports Brew, with a hint of orange zest and … wait for it … electrolytes, polyphenols and vitamins! WellBeingBrewing.com
Surreal, California
Surreal takes the health-conscious craze to another level. Besides using all-natural and non-GMO ingredients, their brews come in at only 17 to 65 calories and boast of electrolytes, antioxidants and anti-inflammatory benefits. Juicy Mavs Hazy IPA, 25 calories and it provides a surprisingly pleasant alternative to high-ABV and high-calorie "real" hazy IPAs. Other Surreal beers include Natural Bridges Kölsch Style, 17 Mile Porter, Pastry Porter (with vanilla, cacao nibs, lactose and monk fruit), Creatives West Coast-style IPA (using Norwegian Kveik yeast) and two gluten-reduced brews, Chandelier Red IPA and Kölsch. The newest, Milkshake IPA, is 65 calories, adding a bit of sweet to the citrusy hops. SurrealBrewing.com
Athletic Brewing Co., Connecticut
Inspired by a healthy active lifestyle while noting the unhealthy results of alcohol-soaked nights and fog-drenched hangovers, founder Bill Shufelt launched Athletic Brewing. The brewery offers two year-round beers. Using Northwest hops, Run Wild IPA mimics an American IPA – malt/hops balance and approachable bitterness. It's available on tap in Richmond at Final Gravity Brewing. Other beers include gluten-reduced Upside Dawn Golden Ale, Cerveza Atletica, Stump Jump Brown Ale and All Out Stout. AthleticBrewing.com
BARELY BEERS
Lower-ABV craft beers have an increased presence in the market, too. Look for sessionable (under 5% ABV) beers, especially in styles such as IPA, gose and Berliner weisse.
"We've seen a jump in interest," confirmed Isaac Bernstein-Miller of Reverie Distribution. Accordingly, the Richmond-based distributor brings in low-alcohol beers from top breweries, including Fonta Flora Brewery, in North Carolina (FontaFlora.com).
Additionally, you would never guess Fonta Flora's Holla'gram, a delicious iced mocha-style stout aged on toasted oats, cocoa nibs and Counter Culture coffee, is only 2.8% ABV.
Some wild and acidic yeast strains naturally produce lower alcohol, as with Fonta Flora's Bread Tie Knots; enjoy a mixed-culture, bottle-conditioned kvass beer, with rye, strawberries, foraged sumac and multigrain bread (also 2.8% ABV).
Updated Dec. 31, 2020
---
Are you more of a cocktail person? Try a non-alcoholic buzz from "liquor" instead.
Or non-alcoholic sparkling wine – perfect for any occasion, including every day!