Vinada Alcohol-Free Sparkling Wines
December 18th, 2020
A better way to celebrate
---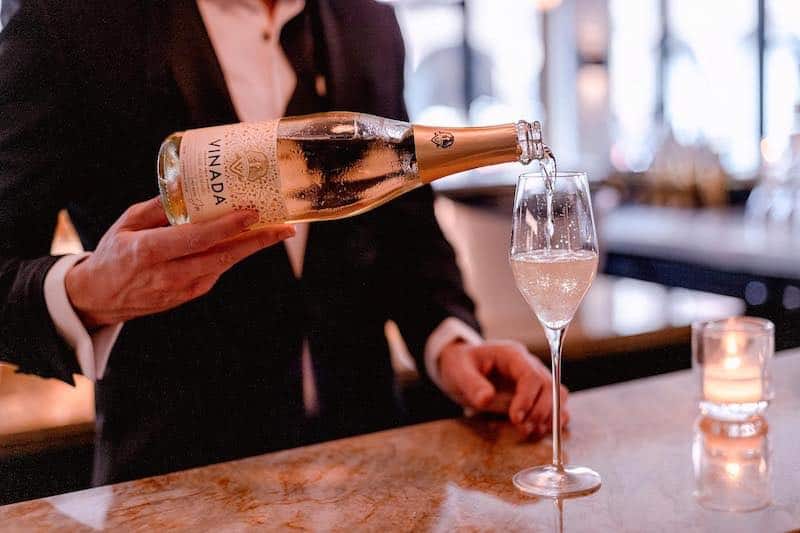 When the time comes to raise a glass in celebration, the time may not be right to imbibe. Yet a celebration without great taste brings the merriment down a notch. That's where Vinada alcohol-free sparkling wines shine through.
Two choice wines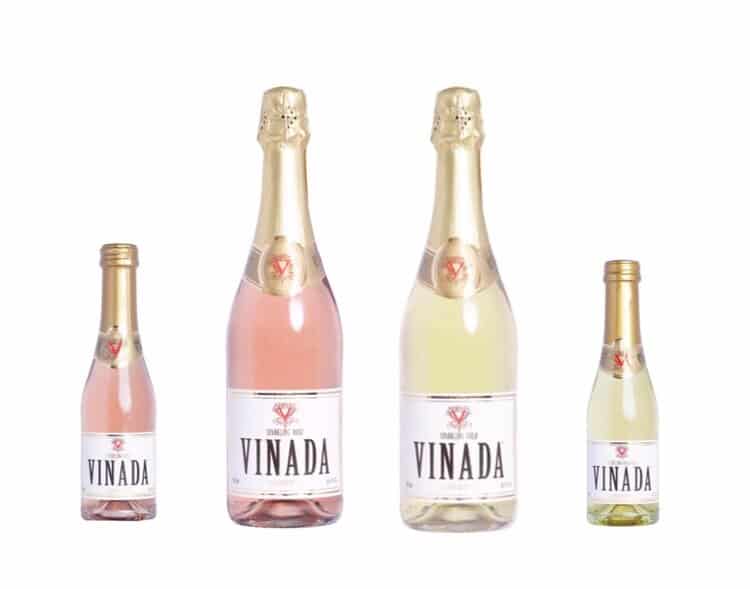 Vinada currently markets two wines.
The Vinada Sparkling Rosé is made from the Tempranillo grape from the Spanish wine-growing region of La Mancha. It presents grapes on the nose, with the delicate floral and berry notes of the rosé wine. The Sparkling Rosé offers a smidge of sweetness and a rich, almost buttery essence, accentuated by the tingly bursting of bubbles. The bubbles serve to cleanse the palate between bites at a meal, or to mark a celebratory toast like tiny balloons.
The Vinada Sparkling Gold begins with Airén grapes, also from the La Mancha region of Spain, fermented and aged like any great wine. It's light and fresh, with honey on the nose and gentle fruits on the palate.
Non-alcoholic wine?!
Like many other alcohol-free alcohol-like drinks, Vinada starts with the production of wine – just as any other wine would be made – fermenting crushed grapes using yeast and time. This gives it the tasty goodness of wine. The difference comes through use of a process that removes the alcohol from the wine.
As the VinadaWines.com website explains,
The wine is de-alcoholized just before bottling. De- alcoholization takes place by means of vacuum extraction: The fully fermented base wine is de-alcoholized under vacuum at a low temperature. The temperature is crucial for the taste. The lower the temperature during de-alcoholization, the more aromas and thus taste are preserved. This process takes place at the prefect temperature and is a well-kept VINADA secret. The volatile aromas of the wine are extracted simultaneously with the alcohol. The aromas are returned directly to the de-alcoholized wine. The wine is then purified, filtered, and stabilized.
---
Check out the Boomer reviews on non-alcoholic beers and liquors, too!
---
Note that this process leaves trace amounts of alcohol still in the drink. Legally, in the U.S., a drink can contain no more than 0.5% alcohol to be labeled "non-alcoholic." Vinada says its wines a de-alcoholized to 0% (with trace amounts), "similar to the natural alcoholic strength by volume percentage of ripe fruit or fresh juices."
Delightfully, Vinada also says that the de-alcoholization process removes calories: "on average 69% fewer calories in the wine compared with alcoholic wine."
Celebrate guilt-free with Vinada alcohol-free sparkling wines
Vinada alcohol-free sparkling wines come in two sizes: a standard 750-ml bottle and a 200-ml mini. Both are available at BeverageUniverse.com and Amazon.com.
Whatever your reason to abstain from alcohol, health-conscious modern craft beverage makers – including makers of NA craft beer and liquor – have you covered.