What's Booming in RVA Dining: Pairing Dinner with 'Anastasia'
| October 28th, 2021
An event to dine for + happy hour of the week
---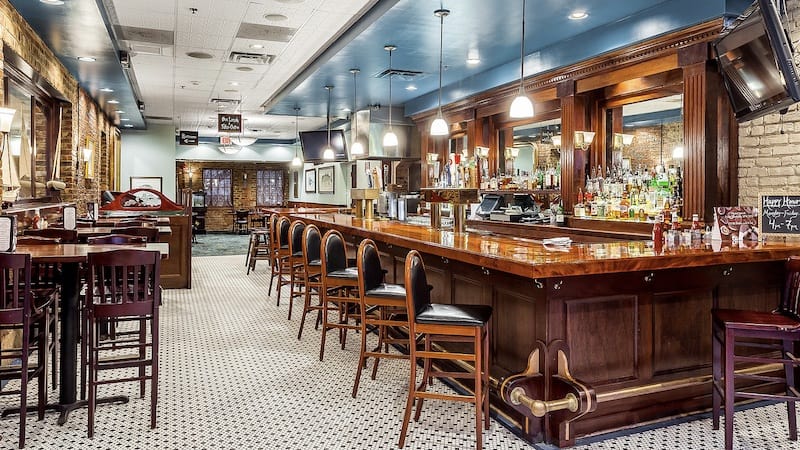 Food and travel writer Steve Cook presents a Richmond, Virginia, restaurant to complement What's Booming calendar of events for the week of Oct. 28-Nov. 3, 2021: Pairing Dinner with 'Anastasia.'
---
Pairing Dinner with 'Anastasia'
Just knowing that Anastasia would be on the Altria stage this week, got me to thinking about the possibility of enjoying a Russian meal. I can't say that it put me in the mood for Russian food because the only Russian dish with which I am familiar is their fermented potato juice, which is particularly tasty when served with Vermouth.
I discovered that it's much easier to find a McDonald's in Moscow than a true Russian restaurant in Richmond. And yes, there are Moscow McDonald's, replete with their popular Биг Мак.
However, I stopped by Bosna Restaurant in the Fountain Square Shopping Center (8030 W. Broad St.) and spoke with Izo, the manager. It was about three in the afternoon, and there was only one couple, Renata and Bill, having a late lunch. Both Renata and Izo hail from Bosnia. Izo told me that he doesn't serve Russian fare. However, I learned from both him and Renata that Russians enjoy a variety of dishes that are popular throughout Eastern Europe. Renata and Bill had just so happened to have stopped in at the restaurant while traveling from South Carolina back to their home in D.C. She told me that Bosna's menu was very reminiscent of foods that she enjoys in true Russian Restaurants in Washington.
She also said that her Russian friends enjoy Bosnian dishes because "it reminds them of home."
They both agreed that in Russia you'll find somewhat of a hodgepodge of Yugoslavian, Bosnian, Turkish and German cuisines.
That may explain why when I searched for Russian restaurants in Richmond, Google directed me to the Balkan Restaurant and Café Rustika. As the name suggests, the Balkan only serves food from that region in southeastern Europe. And Café Rustika offers authentic German fare. So, if you want a taste of true Russian cuisine, you may need to plan a trip to Northern Virginia. However, if you want a taste of the region, Bosna is much closer.
Indeed, a glance at the menu reveals a variety of Eastern European influences. The Chicken Jäger (grilled chicken breast topped with creamy, cheesy mushroom sauce) is of German origin as are the Vienna and chicken schnitzels.
The cevapi, a dish consisting of grilled minced beef, is Serbian. And, of course, the goulash is Hungarian. Bosna offers a variety of bureks or savory pies, including ground beef, cheese and spinach. This dish is quite popular in Turkey and Armenia.
For dessert, you may wish to try a palacinke, which is a crepe that they serve with Euro cream or jelly. It's a treat that's common to the Slavic countries.
So, while Bosna is not truly a Russian restaurant, if you want to sample the dishes that are popular throughout Eastern Europe, a meal there might make the perfect complement to your evening at the theater, pairing dinner with Anastasia.
Happy Hour of the Week
If you're headed out for an evening at the theater or the museum, or whatever your plans may be, how cool would it be to get the evening started at one of our great local restaurant's very happy Happy Hours. So, this week, we are introducing a new feature to What's Booming – our Happy Hour of the Week.
And what better way to start than with a real Richmond institution. Since 1974, Sam Miller's Oyster Bar and Restaurant (1210 E. Cary St. in Shockoe Slip) has been serving up memorable meals with an emphasis on seafood (you have to try their lump crab cake) and steaks. Sam Miller's classic bar is the perfect spot for a Happy Hour beverage and appetizer.
Happy Hour runs Monday through Saturday, 3 – 7 p.m., and here are the specials:
All drafts – $2 off
House wine – $5
Well liquor – $5
Oysters (on the half shell) – $1.75
Old Bay chips (served with chipotle aioli) $3
House-made pimento cheese dip (with crackers) – $8
Cheeseburger sliders – $8
Fried calamari – $8
Fresh pork rinds – $3