PlantHouse: Making Houseplants Fun
| March 4th, 2020
Green projects, wine, beer, and more
---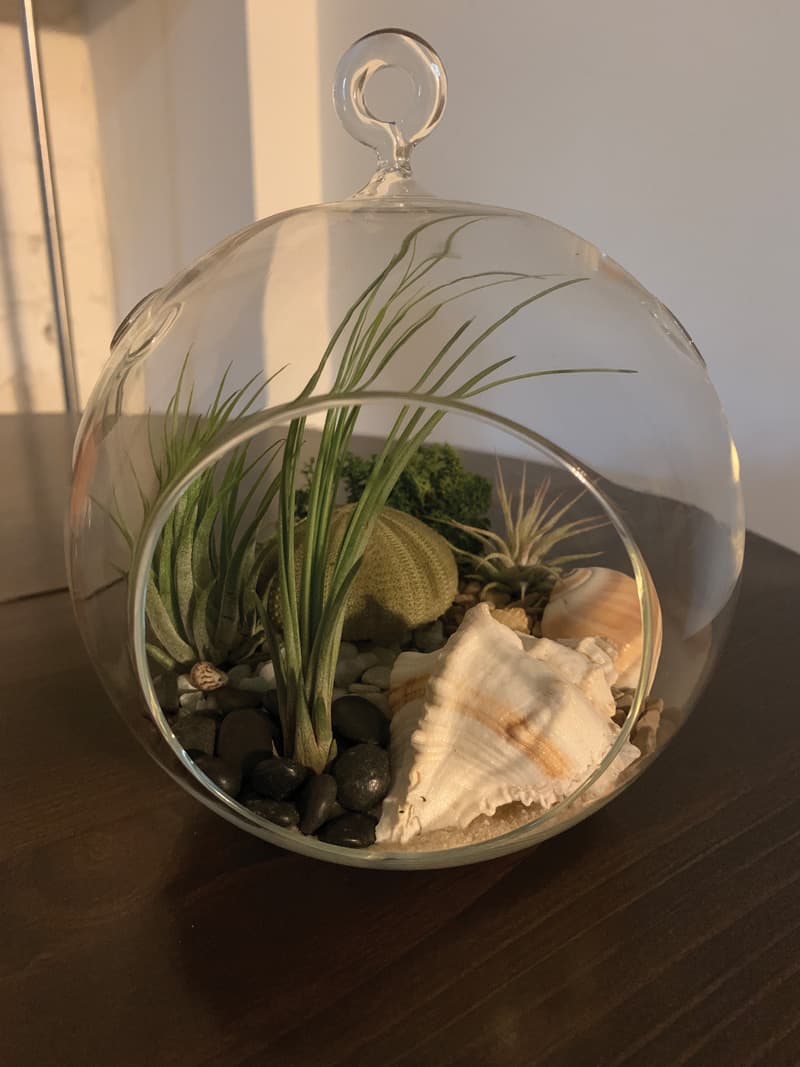 A plant store isn't typically considered an experiential venue, a place to enjoy a project – solo or with friends – while drinking wine, beer or soda. But PlantHouse isn't your typical plant store.
The new niche "boutique" in the Fan does sell houseplants, as one might expect. In fact, one wall is stocked with a variety of plants as well as decorative pots. And the knowledgeable, accessible clerks will pot your new plant in your new pot (or in your own pot). For free.
The center of the shop broadcasts PlantHouse's distinction: among the rows of worktables stocked with tools, decorative moss, sand, pebbles of various colors, seashells and other accessories you might find customers working on their own plant projects.
These customers would have chosen from the variety of glass terrariums, air plants and succulents; these line the other wall to make customers' own customized, one-of-a-kind designs.
Customers can walk in up to an hour before closing and pick a project from 20 dollars up (reservations requested for groups of four or more). PlantHouse also offers special evening workshops, such as making air-plant jellyfish or living centerpieces.
To elevate the experience – and maybe even to stimulate the creative juices – customers can enjoy a complimentary wine, beer, soda or water while they work.
Who knew plants could be so entertaining?
---
Article updated on Sept. 8, 2021 to reflect business name change from PlantBar to PlantHouse.