Where Are They Now? Rich Little
| March 26th, 2015
Nick Thomas profiles the famous impressionist
---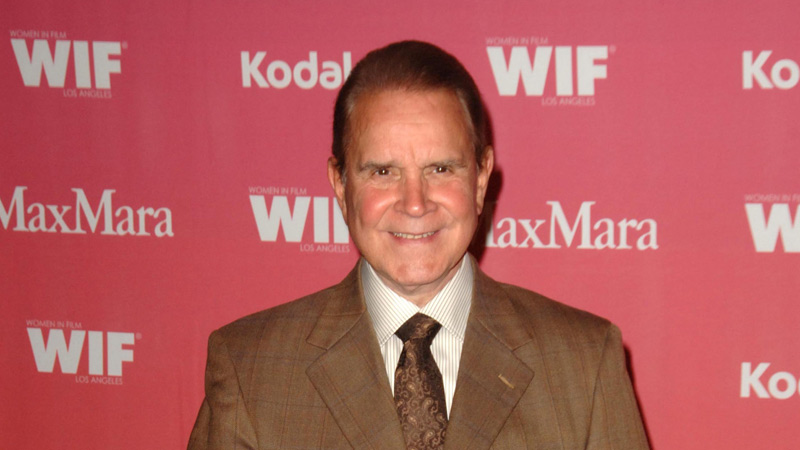 At 76, veteran comedian and impressionist Rich Little is still zigzagging the country doing one-man shows.
Impressions have been Little's stock-intrade since his school days in Ottawa, Canada.
"I would answer teachers' questions in their own voices," said Little, from his home in Las Vegas. "Pretty soon, they stopped asking me questions!"
IMPRESSIONS ARE NEVER ENOUGH
That was more than 60 years ago. Today, crowds still flock to see the man who claims a repertoire of more than 200 voices.
Unlike ordinary comedians, Little says, impressionists have double-duty on stage.
"You've got to do a convincing impression and also tell jokes in that character," he explained. "It's really all about concentration when you do impressions and becoming the person. Sometimes when I really get into Johnny Carson, I'll come off stage and find myself writing out an alimony check!"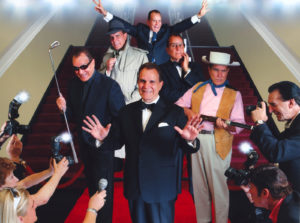 While Little's performances focus mostly on deceased actors, celebrities and politicians such as John Wayne, Jimmy Stewart, George Burns and Ronald Reagan, he also tackles more contemporary personalities.
"You have to keep it topical," he said. "I don't know what the future holds for me, but if Hillary becomes president, I may be in big trouble!"
Although Little does some female impressions, such as Dr. Ruth, Carol Channing and Jean Stapleton, he says Mrs. Clinton is tough to mimic. "She needs to develop a lisp or a rasp or twitch to make her a little more distinctive."
TODAY'S UNDISTINCTIVE STARS
While he does a convincing Jack Nicholson, Arnold Schwarzenegger, Willie Nelson, George Bush and Bill Clinton, impersonating today's younger stars is challenging due to their lack of distinguishing voices and body language.
"So many of the stars of the silver-screen era had distinctive voices, walks, hand gestures and facial mannerisms," noted Little. "But how do you do Brad Pitt, Johnny Depp or Leonardo DiCaprio? Their voices just aren't that distinctive. Even Robert Redford is near impossible to do."
In addition to his vocal talents, Little also draws sketches of celebrities.
"I've dabbled in art all my life, charcoal portraits mostly," he said. "I've done hundreds of sketches over the years. I guess I have these people in my head and I can put that down on paper as well as voice. I've also done people other than the ones I imitate, like Meryl Streep and Tom Cruise. I did a pretty good portrait of Tom, but it wasn't easy because he kept bouncing up and down on the sofa!"
THE PERKS OF BEING CARY
Despite the strain that impressionists place on their vocal chords, Little says his voice has held up well over the years. He has never taken voice lessons or studied the science of speech, relying on natural talent and hard work. "I just listen over and over again to a new voice and practice until I get it right."
And no, his voice is not insured.
"I once contacted Lloyd's of London, but they wanted something like $50,000 a year to insure my voice," said Little.
---
Like nostalgia? Browse celebrity nostalgia on our website.
Or sign up for our monthly Nostalgia e-newsletter or other e-newsletters tailored for boomers!
---
So has Rich ever been tempted to use his talents to mimic a celebrity for personal gain? Well, sort of, he says.
"Years ago when I was starting out, I ordered room service as Cary Grant – and found he got much faster service than Rich Little usually did. When the food arrived and they asked for Mr. Grant, I just took the food and said he was in the shower."
Of course, not all his impressions commanded the same respect.
"I once ordered a cheeseburger as Richard Nixon," he recalled. "I'm still waiting for it."
For more, visit the Rich Little official website.