Richmond's Funeral Homes Provide Service and Stability
| August 12th, 2019
The business of death
---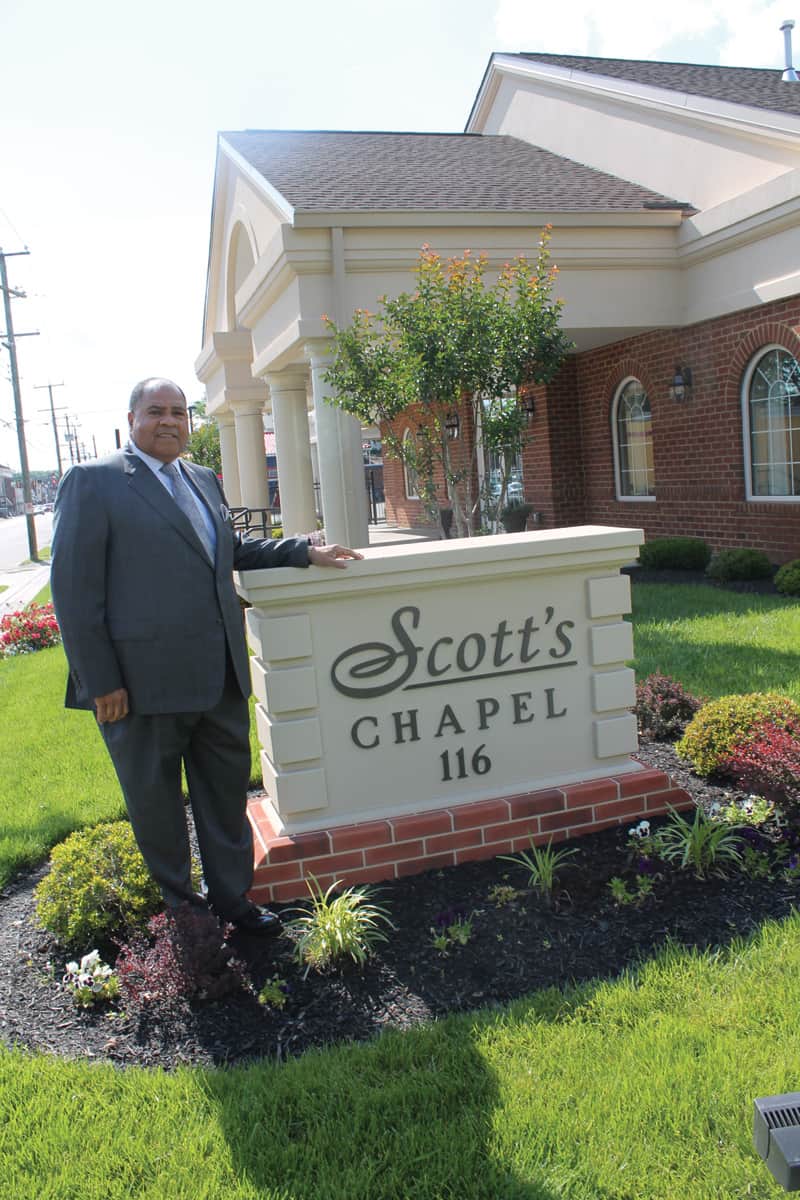 The certainty of "death and taxes" notwithstanding, Richmond funeral homes have seen many changes.
BLILEY'S FUNERAL HOME
Founded in 1874 by Joseph W. Bliley Sr., Bliley's Funeral Home began as a livery service providing horse and carriage hearse transport. By 1969, Tom Bliley (also Richmond's mayor from 1970 to 1977 and a U.S. congressman from 1981 to 2001) was Bliley's president.
Bliley's remains a family enterprise, with fourth generation Carey Bliley presiding over locations on Augusta Avenue, Staples Mill Road and Hull Street Road. Bliley's original location at Third and Marshall streets was a downtown landmark for about 120 years.
"This is a very vocational type of work, a calling, a ministry … if you have grown up in this profession, you see that life comes and goes and are not scared away from it as some might be," Carey Bliley explains.
Regarding business changes, he says, "My cousin Eric Bliley and I work in the business – in the 1960s there were many Blileys working in the business."
He says more women work in the industry, noting that Bliley's has female funeral directors. Changes have been driven by both the industry and culture.
"Most everybody in the 1960s to 1970s had a church or synagogue affiliation and [wanted] some type of religious ceremony. Now services can take on a totally different nature," Bliley says. "We have a certified funeral celebrant [on staff] who helps with non-traditional ceremonies. In the late 1960s, most cemeteries were locally owned; today a good chunk of cemeteries are owned by conglomerate firms, driving up cost." He adds that some "local" funeral homes are owned by large national corporations.
The biggest change is cremation. Bliley says Richmonders may have church cemetery plots or want a traditional burial but explains, "Families that don't have [those traditions] are more likely to choose cremation."
Some lean toward cremation because of cost, but Bliley says cremation is not always cheaper. "It depends on what you are looking to do."
---
Check out some of Richmond's other long-lasting businesses:
---
SCOTT'S FUNERAL HOME
Founded by Robert C. Scott Sr. in 1910 to serve the African-American community, Scott's Funeral Home had four Richmond chapels before the business moved to a single location on East Brookland Park Boulevard in 1967. Richard A. Lambert Sr. began working at Scott's in 1975, became its owner in 2002 and presided over 2017 renovations and the building of a new 400-seat chapel.
"I've seen great changes since I started, especially in the black community where there was a resistance to cremation. Families are now opting for cremation as more people become accustomed to it," Lambert says.
Lambert sees cost as a factor: traditional funerals can cost $7,000 and up, while cremations run $1,000 to $4,000.
"Most rural churches still have cemeteries, but the beginning price for plots in the city start at $1,000, and some sites can cost $6,000," he explains. "We get calls from people who are 'price shopping'."
Scott's still offers a unique service: horse and carriage funerals.
BILLUPS FUNERAL HOME
Founded in 1850 by Lafayette W. Billups, a Mathews County cabinetmaker who created wood caskets, Billups Funeral Home on East Marshall Street is the city's oldest funeral home. The 1917 building was expanded in 1928 and, according to Leticia "Tish" Gresham, daughter of Ruth Billups, it was Virginia's first fully air-conditioned funeral home. Four of six employees are Billups family members.
Billups is seeing more cremations, too, but Gresham notes, "You also see traditional visitation and funeral [services], but instead of going to the cemetery, the person is cremated."
Technology allows video memorials and online remembrances and saves time. Gresham remembers when employees had to take obituary photos to the newspaper. "Now you can just upload it."
WHAT REMAINS
One thing hasn't changed for Bliley's, Scott's or Billups: service.
"We try to provide the highest caliber of service, a meaningful service that [families] can remember," Lambert says.
"Technology has given us more time to focus on families and their needs. Being a family-owned local business is an advantage," Gresham notes.
"Our commitment to service and the community is the legacy of our family and drives us as a business," Bliley says. "People need to have conversations … death comes to all of us."
---
Richmond-based freelance writer Audrey T. Hingley writes frequently on nostalgic topics, giving her a deep appreciation for changes through the years. AudreyTHingley.com.