The Beat Goes On
| December 4th, 2018
Four longtime, baby-boomer musicians find the song doesn't have to end
---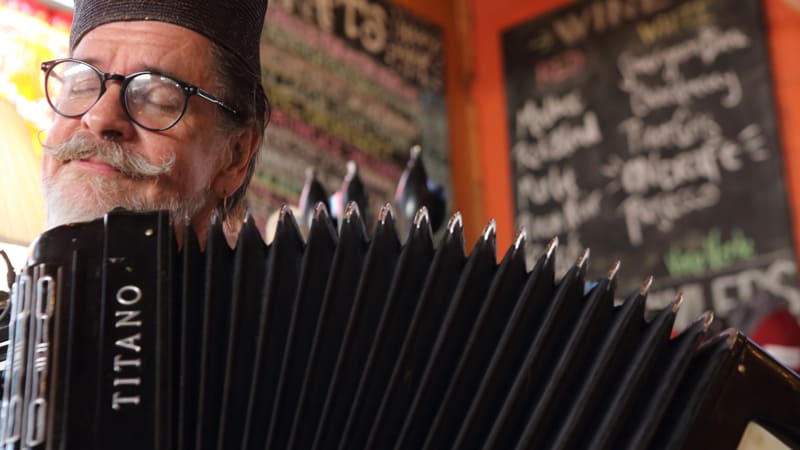 ---
The Breakfast Cabaret started, as usual, just after 9 a.m. at a coffee shop in South Richmond.
With Barry Bless on accordion, the band breezed through his instrumental "But with You," evoking the haunting waltz from The Godfather.
"Sometimes when I'm playing I like to watch the goings on in the room and imagine it's a film and we're providing the soundtrack," Bless said.
On this morning, Crossroads Coffee & Ice Cream hummed as workers grabbed breakfast on the go, friends lingered over drinks and others listened intently to the music.
BARRY BLESS
For Bless, writing, recording and performing is part of a lifelong romance with music that started when he sang the spiritual "Were You There?" in the youth choir at church. More than a half century later, he – like many baby boomers – continues to find fulfillment and camaraderie in music.
Bless and musical collaborator Twila Jane Sikorsky started the Breakfast Cabaret Orchestra four years ago, when they turned their weekly morning rehearsals into shows at Crossroads. The Breakfast Cabaret now runs from 9 to 10:30 a.m. every Friday.
The band grew organically and regularly features seasoned players on violin, drums, mandolin and bass.
"It has the excitement of a bullfight or a NASCAR race, because the whole thing could crash and burn," Bless said of the freewheeling performances.
He credits his mother, Ruth Vornholt, with cultivating his interest in music. As a youth, he took up cello and piano before shifting to accordion at age 30. He compares the pushing and pulling to control the accordion's flow of air to singing with mechanical lungs.
Bless, who lives in Richmond, is adding to his musical plate, now that three of his four children have left home. He has recently launch the Wandering Cabaret, pop-up performances in a trailer that's adorned like a carnival-style rolling stage.
"It's taking busking to another level," he said.
SHARON RAE NORTH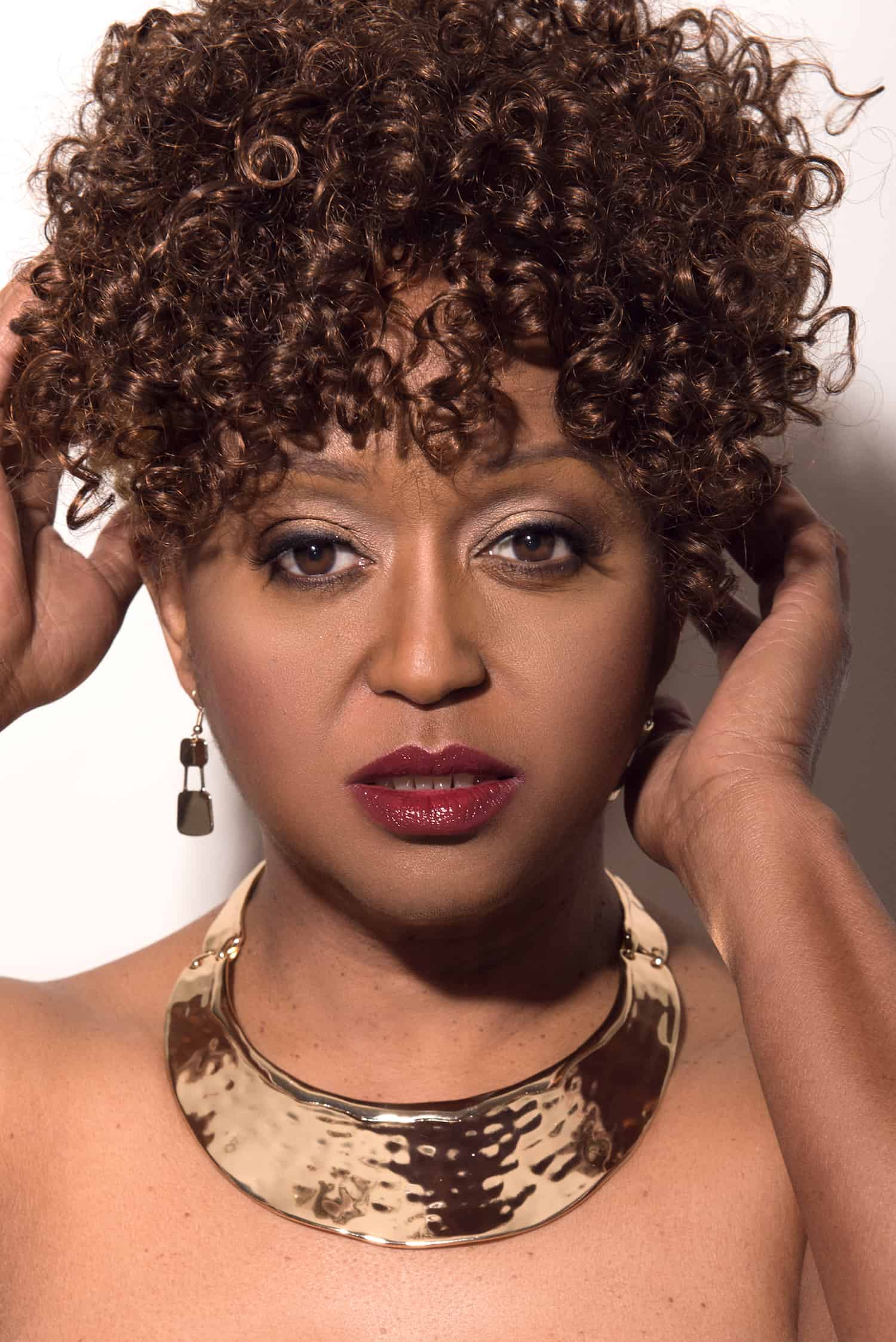 Growing up in Youngstown, Ohio, in the 1960s, Sharon Rae North spent hours listening to singers Nancy Wilson, Della Reese and others through her parents' hi-fidelity stereo system.
"I didn't realize it way back then, but I was studying their voices when I listened to those albums," she said. "I wanted to learn how to do what they were doing."
North has been singing ever since.
A jazz vocalist and songwriter, she has performed locally as well as throughout the United States and internationally and has released three albums. Her 2016 release, "Sincerely Yours," placed two songs on the Billboard Smooth Jazz Chart and received first-ballot consideration for Best Jazz Vocal Album for the 2017 Grammy Awards.
Aside from recording and performing, North has worked for the past 10 years as a public information manager for the Richmond Department of Public Works.
She said she's grateful to have an employer that understands her need to sing. She arranges days off judiciously, usually around weekend travel for shows. She also shares her talents by performing at city-sponsored events.
Earlier in her career, North said, she stopped performing for a time. She found her interest renewed after a friend asked her to sing at a funeral.
"You have to be who you are," she said, "no matter what you do. I'm a singer, so I have to sing. It's like breathing. It's like waking up. It's like sleeping."
North, who lives in Henrico County, will soon head into the studio to record a single, "Moments," which is targeted for release in early 2019. An album, entitled "The Kiss That Wakes You," is expected to follow in the spring or summer.
RON MOODY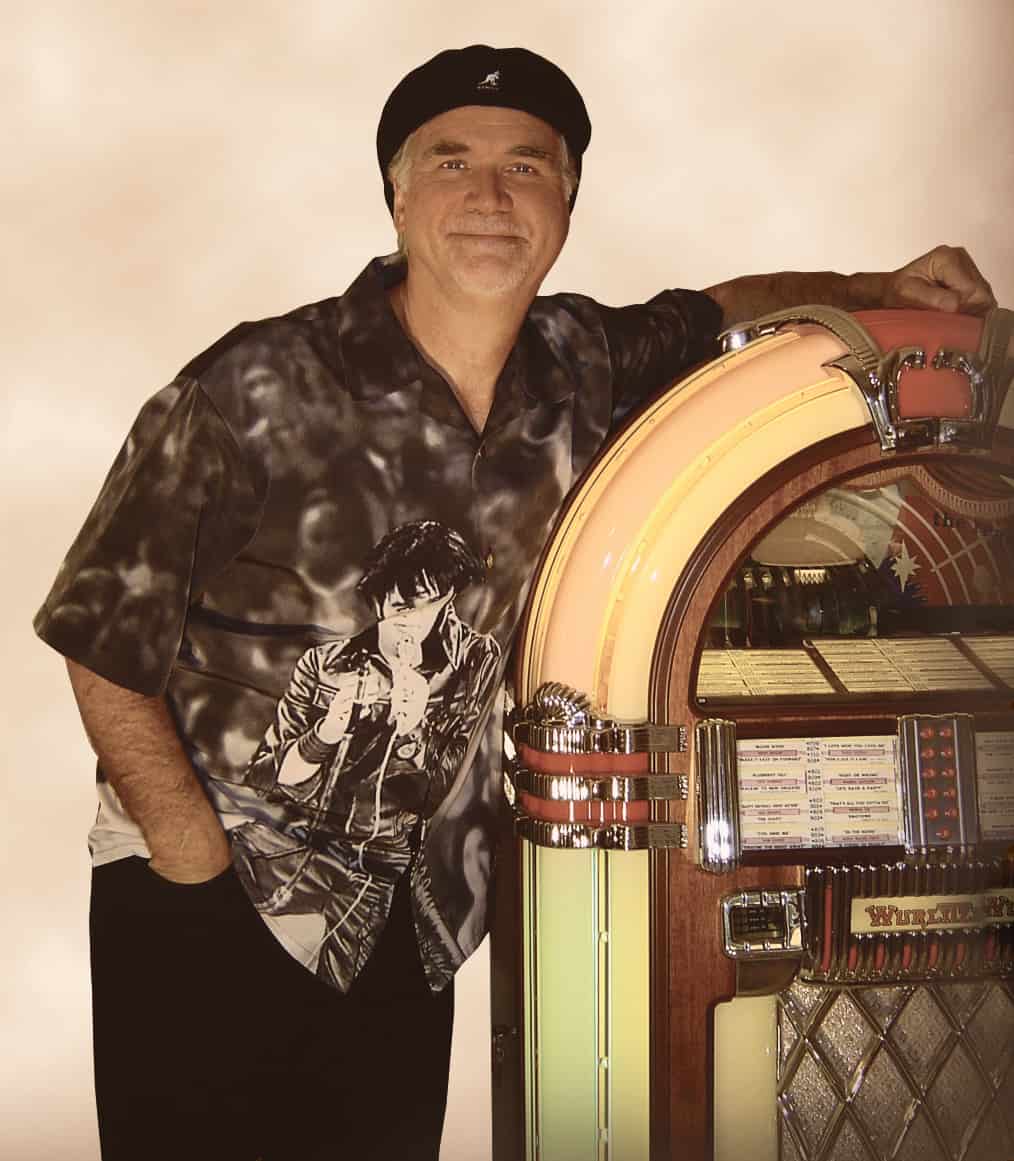 Ron Moody had his first gig at age 15 and a hit record at 19.
He remembers clearly his early days with The Centaurs, from jotting down song lyrics on index cards so he'd remember what to sing to earning all of $14 in tips at that first show on Dec. 26, 1964.
But the memories are sweeter because they are not Moody's alone.
"I've got people who come out to see us now who saw us when they were 14," he said.
More than a half-decade later, Moody continues to lead Ron Moody & The Centaurs and its scaled-back lineup, The Ron Moody Band. The rhythm-and-blues band is the only group Moody has played with, and he's the only continuous member. About 60 others have shared the stage over the years.
In 1969, Ron Moody & The Centaurs scored a hit with "If I Didn't Have a Dime," after releasing it on a local label.
"WLEE music director Dick Reuss liked it and played it over the phone for his connection in New York with Columbia Records," said Moody, who lives in Mechanicsville. "Columbia purchased the rights and released it on their iconic red label in just a matter of weeks."
"If I Didn't Have a Dime," written by Bert Russell and Phil Medley, reached No. 1 on several radio stations across the country, including in Richmond. These days, the song holds the honorary closing spot on Moody's set lists.
"I joke about it when we play that it was 1869," he said. "It feels like it sometimes."
While he never lost his desire to perform, Moody took a job with ABC/Dunhill Records in the early 1970s and spent 35 years working the music industry's business side before walking away in 2008. Ron Moody & The Centaurs were inducted that year into the Carolina Beach Music Hall of Fame.
Moody said he plans to continue performing as long as audiences come and music's magical spark remains.
"At whatever point I stop playing, I'm going to miss it," he said. "It's my life. It's all I've ever known since I was 14 years old."
Ron Moody & The Centaurs will perform Feb. 23 at The Tin Pan to release an album of the band's 2017 live recordings from the Tin Pan.
And, we have an exclusive interview on Boomtown Radio:

TODD WOODSON
As a child, Todd Woodson followed his mother – singer and big band leader Nita Kirby – to her rehearsals and recording sessions.
"I was just amazed," he said. "That really charged me up to go into the studio."
While his mother eventually stepped away from music to raise a family, Woodson has built a career as a professional drummer. He got an early taste of the business after high school, as a session player recording jingles.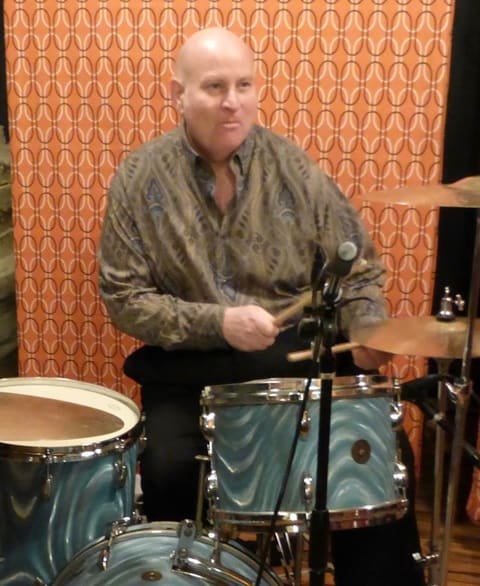 Woodson now performs jazz and other styles. He's worked with renowned classical pianist Mac Frampton for the past 31 years and recently traveled to Tallahassee, Florida, to support Frampton's show "Pop Goes the Classics."
Tours used to take Woodson on the road for weeks at a time. Now, he mostly travels for individual shows.
"I feel so blessed to not have had to get up and do 9-to-5 every day," said Woodson, who lives in Richmond. "It's kind of miraculous to me that I have been able to do OK and own a house and play music every day."
Locally, Woodson performs a jazz brunch on Sundays at Westover Station and other engagements as arranged. He's also on the staff of the Department of Theatre and Dance at the University of Richmond and of the Department of Dance and Choreography at Virginia Commonwealth University.
Woodson said he's remained passionate about music by playing across genres.
"I'm just on a steady course," he said. "I'm playing with musicians I really like. We have a nice dialogue when we play."
---
---
Will Jones grew up in Richmond and is a former newspaper reporter who now works in local government public relations. He also is a longtime musician, performing currently with The Wayward Bills, an Americana trio, and Diamond Heist, a tribute to Neil Diamond.