Supporting Independent Food Vendors Near and Far
| September 28th, 2021
Goldbelly food delivery adds Richmond-area vendors to its national list
---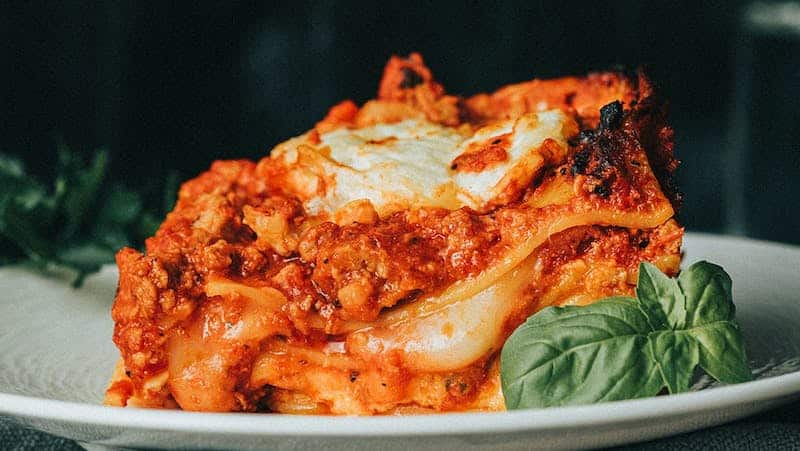 The growing popularity of food delivery, accelerated by the pandemic, has pleased consumer palates while supporting food vendors. One national business, which ships sweets, baked goods, meats, meal kits, and more, recently added two Richmond vendors to its lineup. The service, Goldbelly, aids consumers in supporting independent food vendors near and far. Like taking a culinary trip without leaving home.
Dinner in the Field
Many Richmonders have had the opportunity to experience Dinner in the Field since it launched in 2014. The pop-up al fresco dining events were spearheaded by Chef Paige Healy, offering full-course dinners at a farm, focusing on Southern Italian cuisine. You might even recognize the Healy name from other Central Virginia restaurants: The Boathouse, Casa del Barco, and Island Shrimp Co.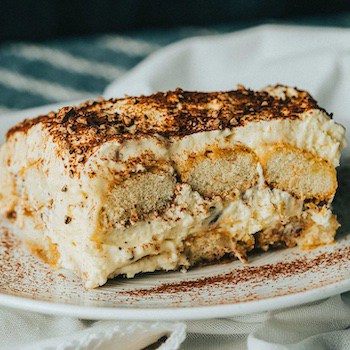 Although the dining experience paused when the coronavirus hit, Healy recently connected with Goldbelly to make the food available once more, in Richmond and beyond. Think meat lasagna, eggplant parmigiana, and tiramisu. All are available in traditional and gluten free.
Not yet convinced to order? Let your eyes feast on the image of the meat lasagna, above, and then savor the description: "Meatballs and sausage simmer all day in red sauce, resulting in a rich & flavorful ragu. This ragu is then layered with traditional lasagna pasta, tomato sauce, ricotta, provolone, and Parmigiano-Reggiano cheese for lasagna perfection."
Extending the communal dining experience that inspired Healy around the Italian family table, entrées and tiramisu are available to serve a small crowd. Goldbelly makes your own dinner in the field – or anywhere – easy and delicious.
Nightingale Ice Cream Sandwiches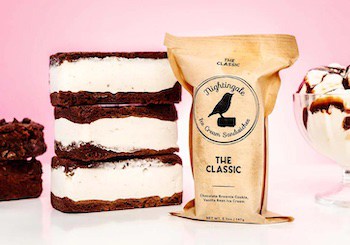 These thick, decadent treats have become almost ubiquitous around Richmond since introduced to the market in 2016. Chef Hannah Pollack created the dessert when she was working at Greenleaf's Pool Room. Turning the ice cream sandwich into a business was the was the inspiration of her husband, Chef Xavier Meers. Initially available at local breweries, markets, and restaurants, distribution soon expanded into multiple nearby states.
Nightingale Ice Cream Sandwiches are made with 14% butterfat ice cream and hand-made cookies. Sandwiches available on Goldbelly include the classic (vanilla ice cream between two chocolate brownies), specialty sandwiches such as key lime, caramel chai, and cookie monster (chocolate chip ice cream wedged between two chocolate chip cookies), and variety packs.
Expand your support of small and independent
To vary your delivery orders beyond Italian delights and ice cream sandwiches, check out Goldbelly's other carefully curated vendors.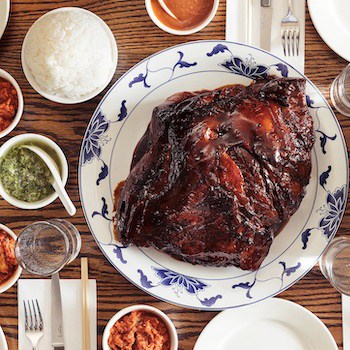 Imagine enjoying a freshly baked Chicago pizza one night, then a freshly baked New York pizza the next night. Start your day with Federal Donuts from Philadelphia or bagels from Queens. Eat a Pat's Original Philly Cheesesteak, a pastrami sandwich from the Bronx, brats from Wisconsin, or barbecue from Texas, North Carolina, Memphis, or elsewhere. Serve a turducken or a pit-smoked BBQ ham for the holidays. Order ethnic cuisines including Latin, Indian, Middle Eastern, Korean, and more.
Other Virginia vendors include Red Truck Bakery baked goods (see Boomer's earlier coverage of the bakery to tantalize your taste buds), Rappahannock Oyster Co., Texas Inn (Roanoke's legendary chili dogs), Edwards Virginia Smokehouse, and The Welle Made Company for savory hand pies.
You can browse the Goldbelly website by region, cuisine, occasion, food type, or diet. You can even browse the food makers: black or female, for example, top chefs like Chef Carla Hall, Chef Marcus Mallmann, Chef José Andrés, and well-known restaurants like Momofuku and Shaq's Big Chicken.
Let Goldbelly help you support local, like Dinner in the Field and Nightingale Ice Cream Sandwiches. Then enjoy supporting independent food vendors near and far, because, after all, they're all local somewhere!
---
Besides her work with BOOMER, editor Annie Tobey flexes her freelance muscles regularly in numerous local and national publications. Her passions range from justice, truth, and compassion to pleasure – specifically craft beverages and active travel. Annie's slogan? A breeze on my face and a draft on my lips.