The Edna Lewis Menu Trail
| October 27th, 2022
Orange County, Virginia, honors the Southern cooking legend
---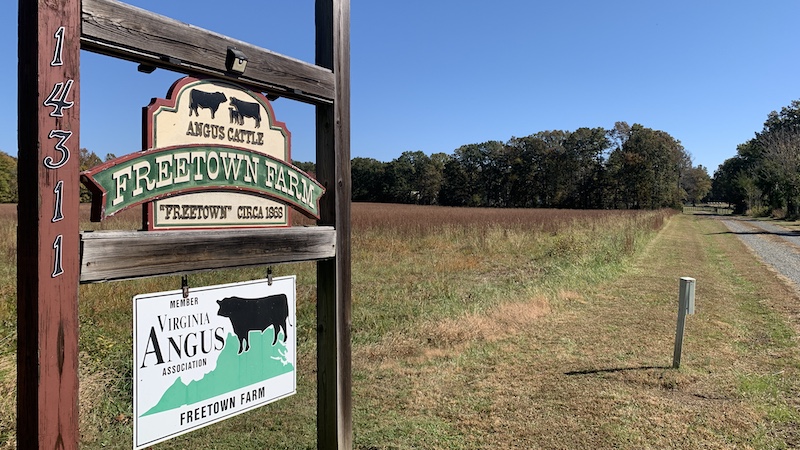 An inspiring new food trail is coming to the foothills of Virginia. The Edna Lewis Menu Trail will celebrate the "Grande Dame of Southern cooking" in honor of the 50th anniversary of the release of "The Edna Lewis Cookbook," the first of her three books on Southern cooking. The Trail will highlight recipes from Lewis's cookbook, including Southern Fried Chicken, Apple Brown Betty, Hoppin John, Roast Quail, and Whipped Sweet Potatoes.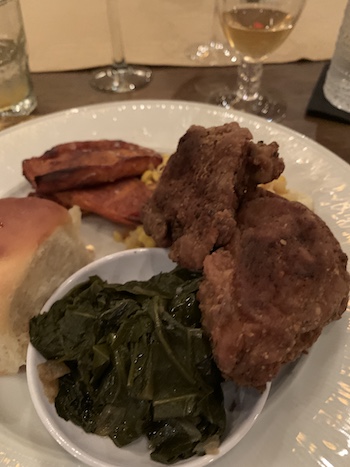 I had the opportunity to meet some of Chef Lewis's family and friends during a recent trip to Orange County and to sample some of the foods that will be served along the trail. I was inspired by the fond stories told of this legendary woman – not just for her cooking, but also for her gracious personality.
The backstory
Edna Lewis was born in Orange County, Virginia, on April 13, 1916, in a community named Freetown. The settlement had been founded by her grandfather and other emancipated slaves. Like many young rural girls, Lewis learned cooking by watching her mother and other relatives. Aside from a few purchases from a nearby general store, the community raised its own produce and meats, foraged ingredients, and prepared all dishes from scratch, always guided by the seasons.
Lewis left Freetown at the age of 16 to earn money for the family. She held a succession of jobs in Washington, DC, and New York City, and was involved with Franklin D. Roosevelt's second presidential campaign and political demonstrations.
She ultimately landed as chef and partner at Café Nicholson, where she prepared Southern-inspired dishes. The stylish restaurant was owned by Bohemian New Yorker John Nicholson, who had been a guest at a dinner party that Lewis (and, perhaps, her husband) had hosted. Café Nicholson attracted a menagerie of celebrities, including Tennessee Williams, Paul Robeson, Gore Vidal, Truman Capote, William Faulkner, Marlene Dietrich, Eleanor Roosevelt, and Gloria Vanderbilt.
A 1951 restaurant review said the soufflé was "light as a dandelion seed in a wind." The review also noted that Chef Lewis was eager to please: "We saw Edna peering in from the kitchen, just to see the effect on the guests and hear the echoes of praise."
"People loved her chocolate souffles – one of her specialties," Lewis's sister, Ruth Lewis Smith, told writer Martha Steger in 2021. Lewis later opened a restaurant in Harlem, New York's preeminent Black neighborhood.
Lewis's first cookbook, "The Edna Lewis Cookbook," won immediate praise from James Beard and M. K. F. Fisher, two of the best-known food writers of the time. She published "The Taste of Country Cooking" in 1976, "In Pursuit of Flavor" in 1988, and "The Gift of Southern Cooking" in 2003 with friend and fellow chef Scott Peacock. In 1979, Craig Claiborne of "The New York Times" said "The Taste of Country Cooking" "may well be the most entertaining regional cookbook in America." In 2017, it found its way into an episode of "Top Chef" and sales spiked once more.
In the late 1980s, Lewis and Peacock founded the Society for the Revival and Preservation of Southern Food, which was one of two precursor organizations to the Southern Foodways Alliance.
Back to Virginia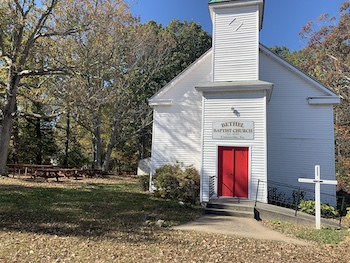 Edna Lewis never forgot her Virginia roots or her family. In fact, she visited often, reconnecting with loved ones and cooking for potlucks and homecomings at her home church, Bethel Baptist Church.
The community has never forgotten Lewis either. It's said that her energy, enthusiasm, empathy, and friendship made her the friend of many, rich and poor.
To honor her, Orange County is erecting a historical marker, tentatively to be unveiled in late 2022.
Plus, between Thanksgiving 2022 and Memorial Day 2023, the Orange County Edna Lewis Menu Trail will highlight recipes from her cookbook. Seven local restaurants will create their own versions of her recipes, putting these on their menus for guests to enjoy.
"This new menu trail is a way for visitors and locals alike to get a sense of Lewis's legacy today," said Julie Perry of Orange County Economic Development and Tourism. "It's a chance to see how local chefs reinterpret classic Southern dishes, with access to many of the same ingredients and agriculture that inspired the great Edna Lewis."
Participating restaurants are:
The Barbecue Exchange: Coconut Layer Cake and Brunswick Stew with Cornbread
Champion Ice House: Apple Brown Betty and Hoppin John
Clearwater Grill: Sauteed Rib Pork Chops served with Whipped Sweet Potatoes and Apple Brown Betty
Coopers Cookin and Catering: Quiche Lorraine, Deep Dish Apple Pie with Nutmeg Sauce, Curry Chicken or Curry Shrimp (in rotation)
Market at Grelen: Hot Biscuit, split, buttered, and sugared, with fresh strawberries and whipped cream
Spoon and Spindle: Roast Quail stuffed with Wild Rice and White Grapes
Vintage Restaurant: Smothered Braised Rabbit and Slow Roasted Sticky Ribs
During my visit, I sampled some foods from the cookbook during a tribute dinner at The Inn at Willow Grove. The foods were prepared by respected Virginia chefs: Lobster à l'Américain, prepared by Chef Craig Hartman of the Barbecue Exchange in Orange County; Southern Fried Chicken, prepared by Chef Joy Crump of Foode in Fredericksburg; and a chocolate panna cotta inspired by Lewis's Chestnut Cake, from Chef Andrew Eppley of The Inn at Willow Grove. These three dishes convey the promise of tasty treats along the Edna Lewis Menu Trail!
Once Thanksgiving draws nearer and the Trail goes live, more information will be available at the Orange County website, including a spotting map as an overview. The map also notes four other locations that are worth an Instagram moment – and a chance to honor the legend:
The James Madison Museum of Orange County Heritage, presenting Edna Lewis artifacts
The African American Historical Society
Bethel Baptist Church
The site of the Edna Lewis Historical Marker
---
Feature image at top: The sign marking the location of the old Freetown community, which will also be the site of the new historic marker along the Edna Lewis Menu Trail in Orange County, Virginia.
---
As an Amazon Associate, Seniors Guide may earn from qualifying purchases of linked books and other products.