The Season Is What's Booming
| November 25th, 2021
Lights, music, food, and tipples
---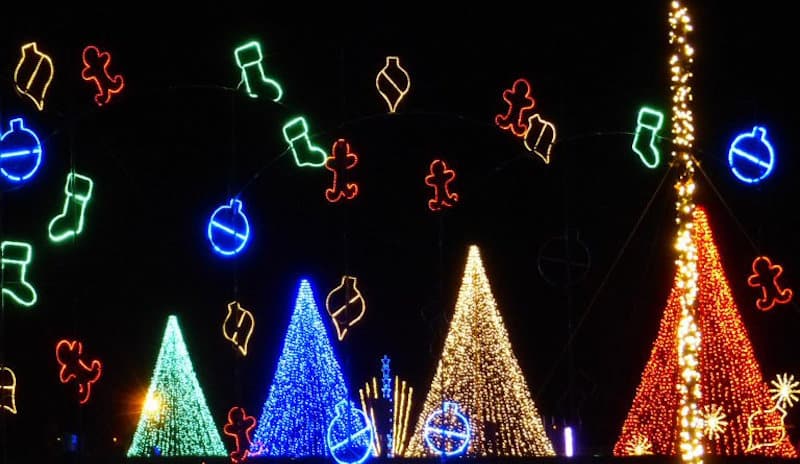 The holiday season is What's Booming in Richmond, Virginia! Let it snow, and let us eat and drink. Set your table with cooking classes and wine tastings and throw in a tasty side of sensational seasonal lights and sounds.
Illuminate Light Show
Through Sunday, Jan. 2 from 5:30 p.m. nightly at Meadow Event Park
Pack up the babies. And grab the old ladies. And everyone goes to Virginia's largest synchronized light and music show. Let it snow or rain – the show goes on.
Richmond Symphony Presents 'Let it Snow!'
Saturday, Nov. 27 at 8 p.m. at the Carpenter Center
It's a Richmond musical tradition featuring all the classics and seasonal favorites.
Walking Tour and Wine Tasting
Sunday, Nov. 28 at 1 p.m. at James River Cellars Winery
A glass of wine, a walking tour, and thou. What a wonderful way to spend a Sunday afternoon. With a glass of JRC rosé in hand, tour the property and cellar and then take a seat and enjoy a wine tasting.
---
Rest your liver with some non-alcoholic spirits and beers
---
Couples Cooking: Cheers and Beers
Wednesday, Dec. 1 at 6 p.m. at Publix Aprons Cooking School at Nuckols Place
It's a cooking class. It's a beer tasting. It's two … two … two taste treats in one. Learn how to incorporate beer into four delicious dishes. Then enjoy each dish and taste how each brew complements the dish you just made.
The Waybacks
Wednesday, Dec. 1 at 8 p.m. at the Tin Pan
It's hard to pigeonhole this versatile four-piece group from the San Francisco Bay area. Old school, progressive bluegrass, rock 'n' roll, folks? Perhaps the best description is "acoustic mayhem." Take a listen and you decide.
The season is What's Booming in dining, too!
One of the newest restaurants in Richmond offers winter-themed igloos on the patio, beginning Dec. 1. Learn more about Fall Line Kitchen & Bar in the Richmond Marriott.
The season is What's Booming all around town …
See our extended calendar of events for the week.