Unique Twists on Traditional Thanksgiving Dishes
| November 20th, 2020
For slightly healthier, slightly more unique alterations on your favorites
---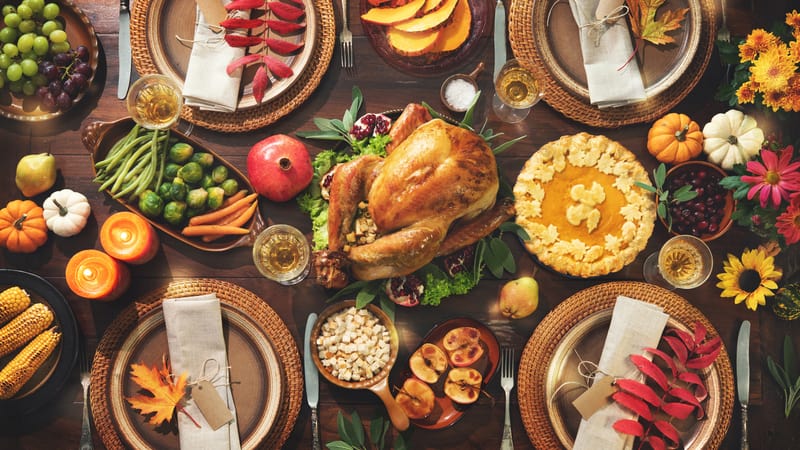 When it comes to the holidays, we often welcome the same old, same old. At the same time, unique twists on traditional Thanksgiving dishes can join in the holiday festivities like new friends adding to the fun.
Changes Over Our Lifetimes
Even in the past few decades, some changes have inevitably crept into American holiday meals.
Mincemeat still graces some tables, but it's fading in popularity. Jell-O salads are similarly less common. Green bean casserole seems like a forever side, but its advent came in the 1960s, thanks to Campbell's and its condensed cream of mushroom soup.
The traditional turkey has undergone a transformation in some households, too. Cajun chef Paul Prudhomme claimed to have invented the turducken in the 1970s, says Food52.com. Though some dispute his claim, he did trademark the name of a chicken stuffed inside a duck inside a turkey in 1986. According to Eat This, Not That!, deep-fried turkeys became a trend in the 1990s (thanks to being on the cover of Martha Stewart Living in November 1996), as did brined turkeys (with gratitude to Cook's Illustrated for their declaration of its juicy results in 1997).
From Heavy to Healthy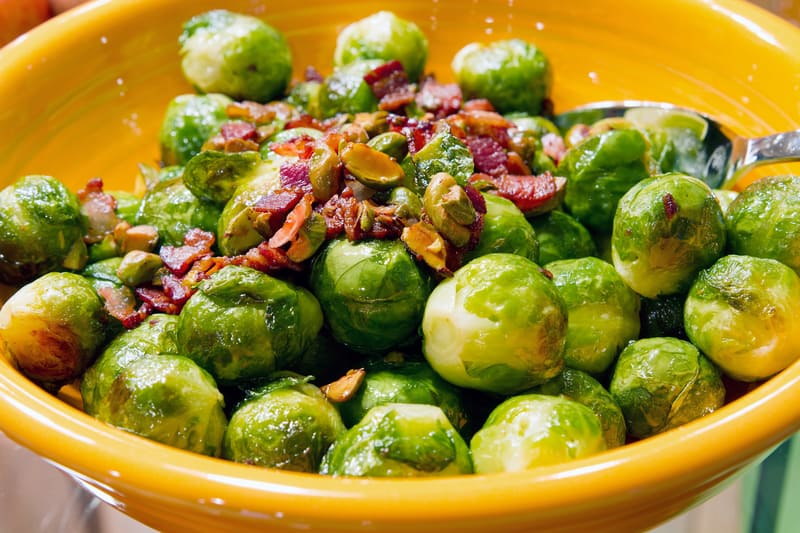 In my family and many others, the American awareness of healthy eating has changed up the holiday table, too. I remember being disappointed when my older sister suggested subbing healthy dishes for the traditional dishes that our mother and aunts used to bring to the table. Fortunately, my body has become accustomed to healthy foods, which can be quite tasty. And they certainly leave me feeling a lot more chipper than the typical post-Thanksgiving-dinner coma.
Plenty of holiday tables have benefited from the influx of immigrants that the United States has welcomed over the years – curry in sweet potatoes and poultry spices or jalapeños in cranberry sauce. Food Republic recommends wild mushroom couscous, Turkish candied squash, apple empanadas, grilled green beans with harissa, and sweet potato gnocchi.
Although there have been new recipes for stuffing – i.e., dressing or filling – many distinctions in this traditional dish are simply regional.
Regional differences arise from the heritage of the people and the ingredients available in their area. Northerners tended to call their dish "stuffing." Chestnuts often made it into New England stuffing, with oysters used by Bostonians. Pennsylvania Dutch families, including Mennonite and Amish, often included mashed potatoes. Southerners typically prefer the word "dressing" and may include cornbread, pork, or bacon. Other regional variations include sourdough in San Francisco, seafood in the Pacific Northwest and wild rice in the Midwest.
Twists on Traditional Thanksgiving Dishes
In an effort to wed tradition and novelty, we've searched for some twists on traditional Thanksgiving dishes. Some are a little healthier, considerate of guests with special dietary needs, or just use common holiday ingredients in a slightly different way. And at the end, we provide the recipe that we think might top them all.
Who knows, you might even start a new tradition!
In 1971, National Public Radio correspondent Susan Stamberg presented her mother-in-law's Pepto-Bismol pink cranberry relish recipe. The relish recipe presentation became an annual affair on NPR. The original came from food journalist Craig Claiborne, written up in a 1959 issue of the New York Times. It combines cranberries, onions, sugar, sour cream, and red horseradish.
Use cauliflower rice for a grain-free casserole that is both low carb and keto-friendly. Better yet, it's easy to make and even easier to enjoy!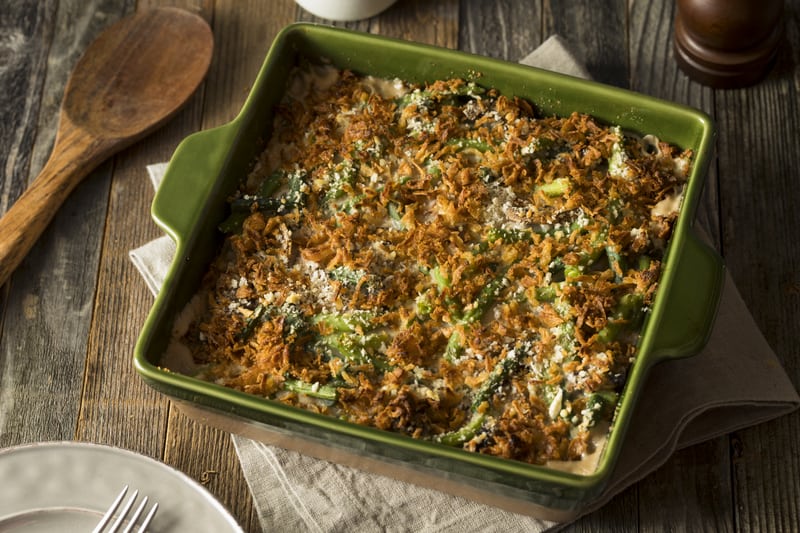 Face it: canned green beans, condensed cream of mushroom soup, and canned fried onions do not a healthy side dish make. This alternative, however, checks all the necessary boxes: healthy, simple, and delicious. Oh, and brilliant!
I've had sweet potatoes baked, mashed, and chunked, from cans and fresh. Until I found this recipe, though, I'd never had them sliced, as in potatoes au gratin. These potatoes aren't loaded with added sugar. Instead, they rely on the inherent sweetness of the sweet potatoes (they're called that for a reason!), balanced with butter, cream … and with paprika and cayenne pepper! Yum!
Brussels sprouts make frequent appearances at Thanksgiving spreads. So do cranberries. And pecans. Seat them together for an amazing trio of holiday tastes!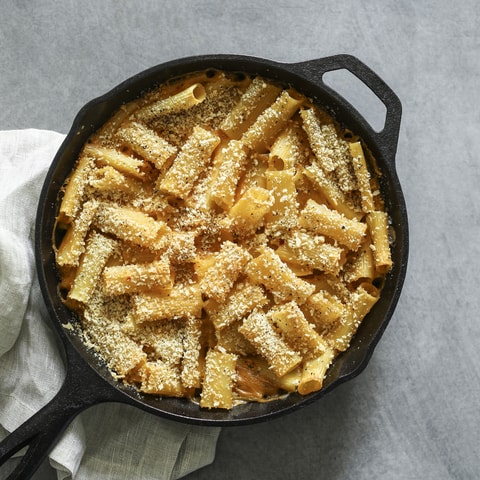 Make your vegan guests happy – and everyone else, too. Flavorful yet healthy and non-animal-derived ingredients prove that vegans don't have to suffer to stick by their principles!
And now, since no holiday meal is complete without dessert, we present a winning combination of pumpkin and bread pudding. Although not sugar-free, the sweetener comes from natural maple syrup rather than refined sugar. Rather than dairy milk, this bread pudding uses the "milk" of coconut and almond.
Jeanine Donofrio 
Serves: 6
¾ cup organic canned pumpkin puree (not pumpkin pie filling)
1 cup full fat coconut milk
½ cup almond milk (or milk substitute of your choice)
½ cup real maple syrup
4 eggs
1 teaspoon cinnamon
Pinch of nutmeg
⅛ teaspoon salt
1 loaf challah bread (or similar), cubed (about 5 cups)
Chopped pecans (optional)
In a medium bowl, whisk together the pumpkin, coconut milk, almond milk, maple syrup, eggs, cinnamon, nutmeg, and salt. Place the cubed bread in a larger bowl and pour the mixture over the bread pieces. Stir gently, just until it all gets coated.
Scoop the mix into a greased baking dish or individual ramekins.* If you are using fresh bread, you don't need to let it sit, you can pop it right into the oven. If you're using bread that's a little bit stale, let it sit in the fridge for 30 minutes or a few hours.
Bake at 350 degrees Fahrenheit for 25-30 minutes or until the top becomes golden brown and the inside starts to set but is still gooey. (The individual ramekins need less baking time than a larger baking dish.)
Serve with toppings of your choice! 
Topping Options
Powdered sugar
Ice cream
Maple syrup
Maple syrup mixed with melted butter
A glaze of whisked powdered sugar & a little bit of coconut milk
---
These Thanksgiving recipes can also be found on SeniorsGuide.com!