Virginia Spirits: Catoctin Creek Distilling
| September 3rd, 2020
With the Roundstone Rye Distiller's Edition 92 Proof
---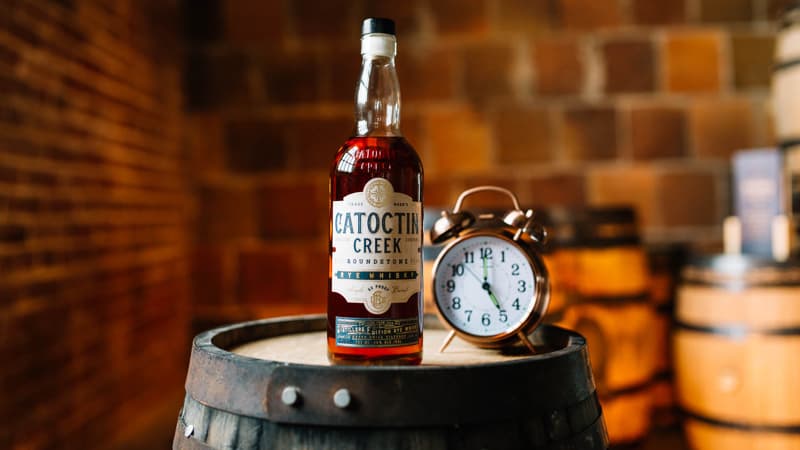 It's Virginia Spirits Month, which means "It's 5 o'clock for 30 days!" Need a distillery guide? We can help with that.
Interested in our state's boozy history? We can help with that too.
---
Located in the heart of Loudoun County, Virginia, Catoctin Creek Distilling was founded by husband-wife duo, Scott and Becky Harris, in 2009. They combined their skills – Scott, a software engineer, Becky a chemical engineer – with their passions – well-crafted spirits. The result? Undeniable success.
Though Chief Distiller Becky Harris concocts a variety of spirits – including brandies, gins, and experimental releases, their specialty has always been their rye whiskey. 
"We are committed to producing a traditional version of Virginia rye whiskey – like you would find in the 1700s and 1800s," says co-founder and general manager Scott Harris. "This means a focus on craft and hand production from the best organic and local rye grain available in the state."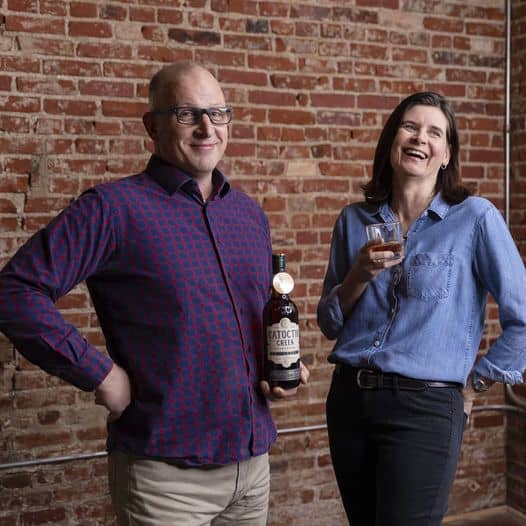 As the first distillery to open in Loudoun since Prohibition, the staff at Catoctin Creek strive to maintain a high-quality reputation with consumers and with others in the industry, near and far. "We want to do one thing (rye whiskey) and do it as best we can," says Harris. "It must be working, because we are Virginia's most awarded distillery!"
Catoctin Creek Distilling
Purcellville, VA
---
Featured Product: Roundstone Rye Distiller's Edition 92 Proof
This well-aged rye whiskey hits off the bat with a harmony of spices. Its notes of nutmeg, butterscotch, and sugar cookie come in strong and linger for a delightfully long time. Its autumn sweetness makes it perfect as a post-dinner sipper, or a fall go-to – like a hug from your favorite L.L.Bean puffy vest.
Distiller Becky Harris has worked hard perfecting this one, and she's got the awards to prove it. Among other awards, the smooth-sipping Roundstone Rye took home the gold in both the Wizards of Whisky World Awards 2016 and the New York World Wine and Spirits Competition 2015. It also has received high ratings in Wine Enthusiast, WhiskyCast, and Ultimate Spirits Challenge. And – oh, we could go on … 
---
Recipe: I Am Virginia
¾ oz fig simple syrup*
2 oz Catoctin Creek Roundstone Rye
Liberal dash of orange bitters
Orange peel to garnish
Combine fig simple syrup, bitters and rye in a mixing glass, stir and strain over fresh ice. Garnish with orange peel.
Fig simple syrup:
1 quart sugar
1 quart water
Full quart dried Virginia figs
Heat water over medium heat, add sugar and whisk until dissolved. Add figs, reduce heat to a low simmer for 20 minutes and remove from heat. Let cool. Strain through a fine chinois. Refrigerate.