Virginia Spirits: MurLarkey Distilled Spirits
| September 15th, 2020
Featuring Imagination Gin
---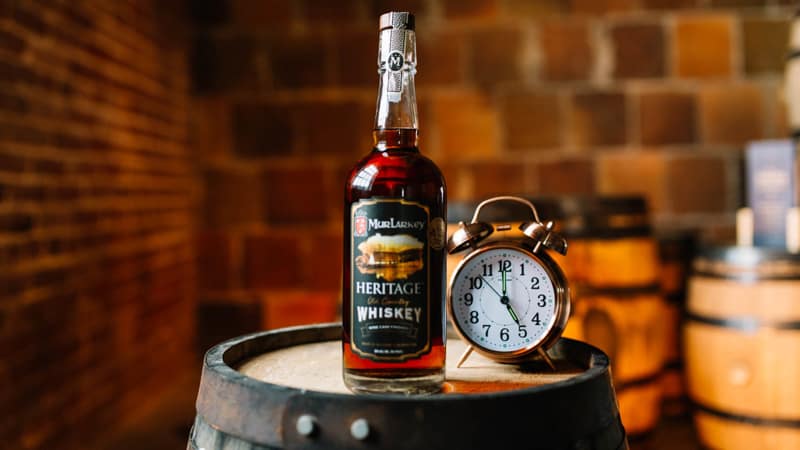 It's Virginia Spirits Month, which means "It's 5 o'clock for 30 days!" Need a distillery guide? We can help with that.
Additionally, interested in our state's boozy history? We can help with that too.
---
With the wind at their backs and genetic luck in their blood, three second-generation Irish-American cousins launched MurLarkey Distilled Spirits in 2014. Though a small operation at first, Tom Murray, Mike Larkin, and Jim Larkin – with a small team at their side – have grown their distillery through hard work and a lot of, well, spirit.
Murlarkey offers a huge selection of products: from clear spirits like vodkas and gins, to heavier sippers like smokehouse and barrel-aged whiskeys. Otherwise, craving something more unique? They also produce flavored whiskeys: coffee, cinnamon, honey, cocoa, and even banana – to name a few – each one made with natural fruit and botanical flavoring infusions.
MurLarkey embraces their heritage and culture in all of their endeavors – with award-winning products that could only make their ancestors swell with Irish pride.
MurLarkey Distilled Spirits
Bristow, Virginia
---
Featured Product: Imagination Gin
This clean, citrusy gin fits perfectly in a variety of situations. Distilled with 12 all-natural botanicals, its taste goes much further than that of most gins. The traditional juniper flavor is balanced out with this spirit's many fellow flavors: from sichuan peppercorn to lavender to lemongrass. It hits the tongue at full speed like a firework, then slowly tingles out into one big, clean, citrus flavor.
So, throw in a splash of tonic and lime, or sip solo and enjoy the unique fusion of tastes. You simply can't go wrong.
---
Recipe: Paloma
Ingredients:
Rocks glass with ice
1.5 oz. ImaGINation
3.5 oz. Tonic Water
1 oz. Ruby Red Grapefruit Juice
Stir well. Then, garnish with lime and enjoy!