Virginia Spirits: R.D. Wilhelm Distillery
September 16th, 2020
Featuring Reverend Spirits Bourbon
---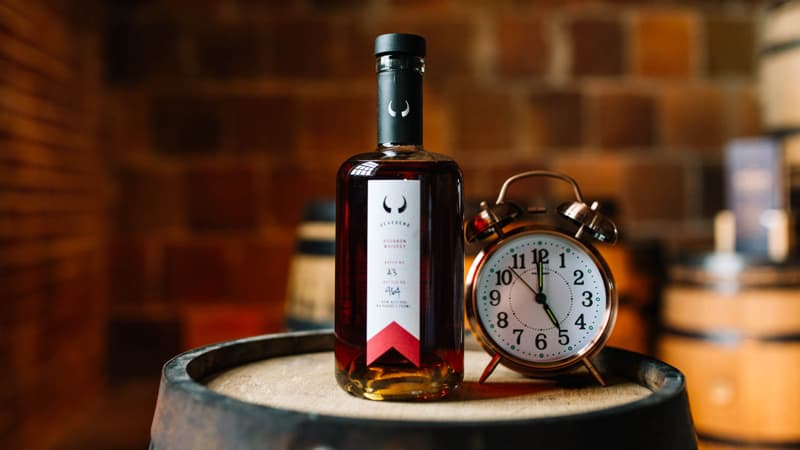 It's Virginia Spirits Month, which means "It's 5 o'clock for 30 days!" Need a distillery guide? We can help with that.
Additionally, interested in our state's boozy history? We can help with that too.
---
Having worked in restaurants since his first job at 15 – more than 25 years ago – R.D. Wilhelm Distillery founder and owner Karl Dornemann knows his way around the service industry. He has had a hand in such well-respected Hampton Roads restaurants as The Tap House in Ghent, Crackers and Empire in Norfolk, and The Public House in Norfolk. Dornemann has also immersed himself in learning about wine, beer, and spirits. He has earned nicknames such as Scotch Nazi, Cocktail Chemist, and Microbrew Maven. 
As a lover of spirits, it only made sense for him to transition into the world of distilling. "[Bourbon] has always just been so inviting to me," Dornemann said in an interview in Virginia Spirits, the quarterly magazine of the Virginia ABC. "Notes of caramel and vanilla, the aromas of toasted wood. It's just always warm." 
Which makes sense why his distillery, R.D. Wilhelm Distillery, focuses on straight bourbon, plus straight rye and Old Tom gin – marketed under the brand name Reverend Spirits, a tip of the hat to his father, an Episcopal priest. He consulted with master distiller Dave Pickerell during the planning process, and uses Virginia corn and malted grain from Williamsburg's Copper Fox, and he hopes to use as many Virginia ingredients as he can – and to be 100-percent organic. 
Currently a micro-distillery, this business is small but mighty, cranking out rich spirits that would win the approval of any fellow bourbon lover.
R.D. Wilhelm Distillery
Norfolk, Virginia
Facebook @R.D. Wilhelm Distillery
---
Featured Product: Reverend Spirits Bourbon
From the first sip, it's clear that a bourbon connoisseur is behind this product.
This spirit is spicy on the nose; it first hits the tongue hot and boozy, like a real bourbon drinker's bourbon. Then it melds into a world of complex flavors and feelings: featuring rich, smoky notes of wood, pepper, caramel, and toffee.
It finishes off with a sweet spiciness that makes it easy to drink on its own – and hard to stop after just one.
---
Recipe: Whiskey Sour
Ingredients:
2 oz. Reverend Spirits Bourbon
1 oz. Fresh Lemon Juice
3/4 oz. Pure Maple Syrup
1/2 oz. Egg White (optional)
Add all ingredients in a shaker with ice. Shake vigorously for 30 seconds. Strain into an old fashioned glass with ice. Garnish: Orange peel and a cocktail cherry.