Virginia Spirits: Three Brothers Distillery
| September 11th, 2020
Featuring Silver Dolphin Gin
---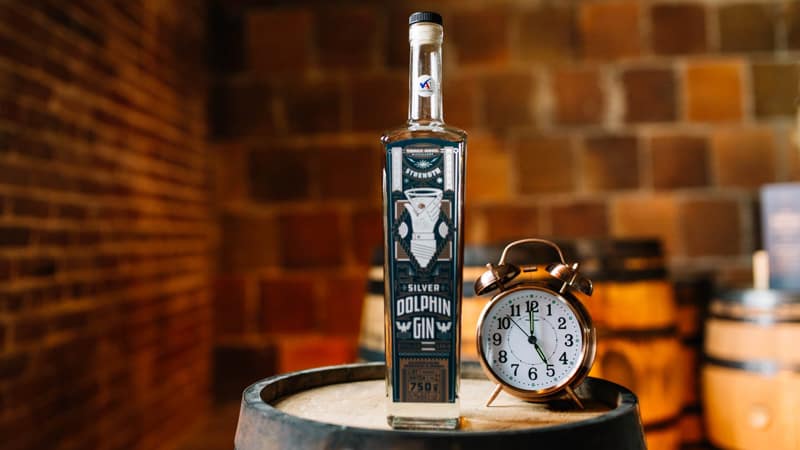 It's Virginia Spirits Month, which means "It's 5 o'clock for 30 days!" Need a distillery guide? We can help with that.
Interested in our state's boozy history? We can help with that too.
---
The unassuming quonset hut in rural Sussex County once hosted the crew of Discovery Channel's Moonshiners: Whiskey Business. Tim Smith, host of the reality TV show, came in to transform the distillery. The transformation included a tasting room makeover with speakeasy styling. But, until you visit, you probably care more about the spirits in the bottles than the tasting room. And you may even appreciate the tagline, "Savor a Sip from the Past."
Three Brothers Distillery, a majority veteran-owned farm distillery, grows and incorporates fresh and local ingredients into their spirits. Besides making two unique gins, a primary mission at Three Brothers is to honor the all-American whiskey – which, incidentally, started here in Virginia.
So, using ingredients that would have been used pre-Prohibition (barley, rye, and corn – not the oh-too-common sugar and cornmeal), Three Brothers distillers work to cherish and maintain the historic recipes and techniques of our whiskey-loving ancestors.
The rye whiskey, for example, integrates facets from a recipe used by George Washington himself. Does it get more American than that?
Three Brothers Distillery
Disputanta, Virginia
---
Featured Product: Silver Dolphin Gin
Whiskey lovers: don't let the word "gin" scare you away. Though adhering to all of the guidelines of a proper gin, this spirit smells, tastes, and even looks more like a whiskey.
More of a fireside than poolside gin, in fact, this spirit starts off strong on the front end, but quickly melts into a full-body warmth. Each sip brings out different flavors, from citrus peel to cardamom, and often finishing with liquorice or sweetly cinnamon. 
Distilled based on the traditions of the Royal Navy, this gin is considered a "gunpowder gin." In the days of sailing ships, gin was an aristocratic drink reserved for officers. They'd lock their gin in the powder room away from the crew; but, since gunpowder is ruined if it gets wet, any liquid that went near it had to have enough alcohol in it to burn.
And, although this Silver Dolphin Gin boasts naval strength at 114 proof, the taste is proudly, pleasantly, dangerously smooth.
---
Recipe: The European
Ingredients:
1.5 oz of Silver Dolphin Naval Strength Gin
1 oz of Aperol
1 oz of sweetened lime juice.
Mix in a rock glass over ice. Stir and serve.