Virginia Spirits: Virago Spirits
| September 4th, 2020
Featuring the Four-Port Rum
---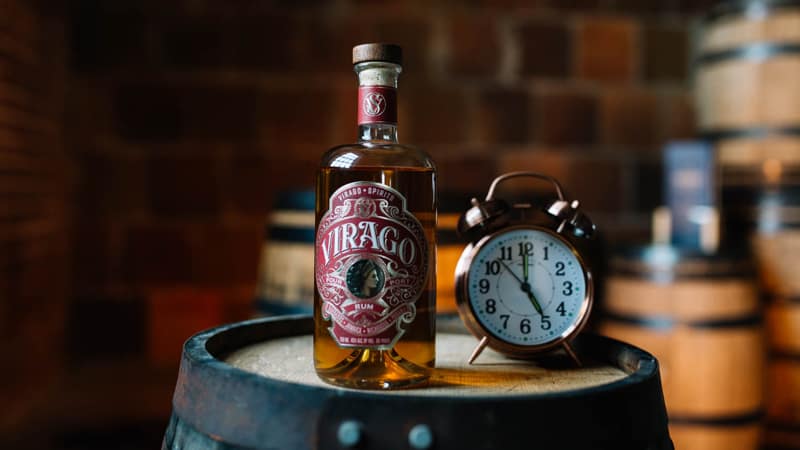 It's Virginia Spirits Month, which means "It's 5 o'clock for 30 days!" Need a distillery guide? We can help with that.
Interested in our state's boozy history? We can help with that too.
---
The brainchild and passion project of three brothers, Virago Spirits – located just outside of Richmond's Scott's Addition neighborhood – can be found inside a very inconspicuous, speakeasy-like entryway. What's not a secret? The immense care and consideration they give to each batch of their fine spirits. 
Virago is a slow-and-steady-wins-the-taste kind of distillery, crafting diligently and allowing each liquor to age at its own pace.
"Virago manufactures its rum, brandy, and herbal spirits on a refurbished 2500-liter Charentais-style alembic still manufactured by Chalvignac Prulho in Cognac, France," co-founder, co-distiller, and co-brother Brad Haneberg explains. "This 40-year-old beauty was only the fifth of its kind in operation in the United States … we appreciate the analog, organic feel of old world machinery."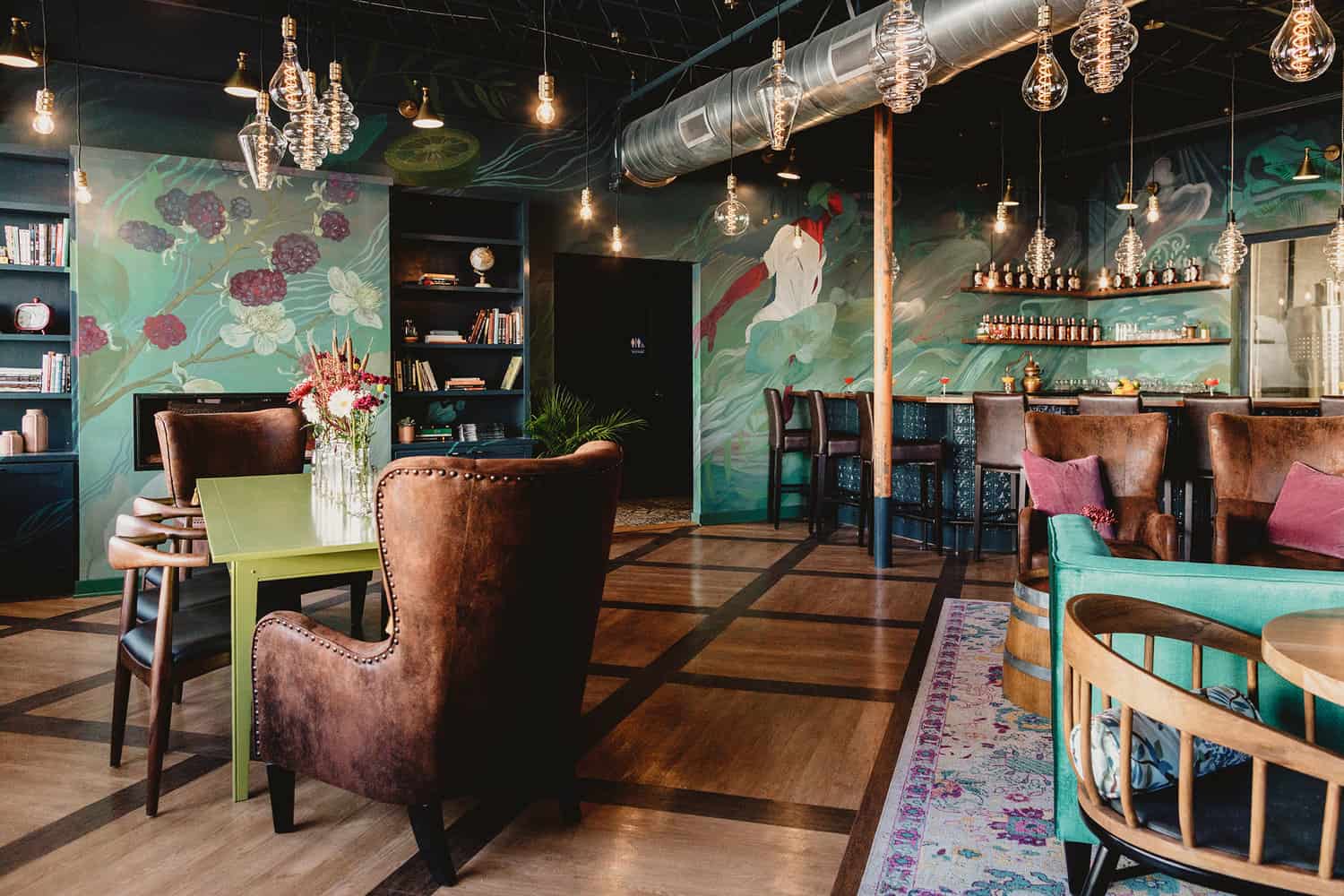 In an effort to branch out from the spirits already offered in the local marketplace – whiskeys and vodkas, for example – Virago instead decided to venture into the world of rums. Variations include sherry cask-finished, white rum, and micro batches.
They have also recently ventured into the world of gins and coffee liqueur.
But, regardless of the type of spirit created, each product has been carefully distilled, and just-as-carefully aged and finished.
"We believe that the patience and attention to detail are rewarded with spirits of uncompromising quality, complexity, and depth of flavor," says Haneberg. "And we are confident that drinkers notice the difference in our spirits."
Virago Spirits
Richmond, Virginia
---
Featured Product: Four-Port Rum
Virago's Four-Port Rum is a carefully concocted spirit, made using rum from "four ports" across the Caribbean – Jamaica, Panama, Barbados, and Nicaragua. Travel the world in a single sip: the flavors of every Caribbean country create delicious harmony for a sweet-smooth rum interlaced with multitudes of flavors. 
Each rum contribution is distilled differently and aged for specific amounts of time, a meticulous formula that has led to a multi-award-winning product.
"We are the only distillery in Virginia to have won Best in Class and Best in Category awards from the American Distilling Institute twice (2019 and 2020)," Haneberg says. "We've also won Rum of the Year in the 2019 London Spirits Challenge and Double Gold in the 2020 San Francisco World Spirits Competition."
---
Recipe: Virago Negroni
1.5 ounces Virago Four-Port rum
.75 ounces Campari
.75 ounces high-quality sweet vermouth (such as Cocchi Vermouth di Torino or Carpano Antica)
Combine all ingredients in a mixing glass and stir until properly diluted. Strain into a double rocks glass over a large ice cube. Garnish with orange twist.