What's Booming: Dinosaurs and Daffodils
| April 21st, 2022
The beauty of spring and the nostalgia of the Stones – and dinosaurs – and more
---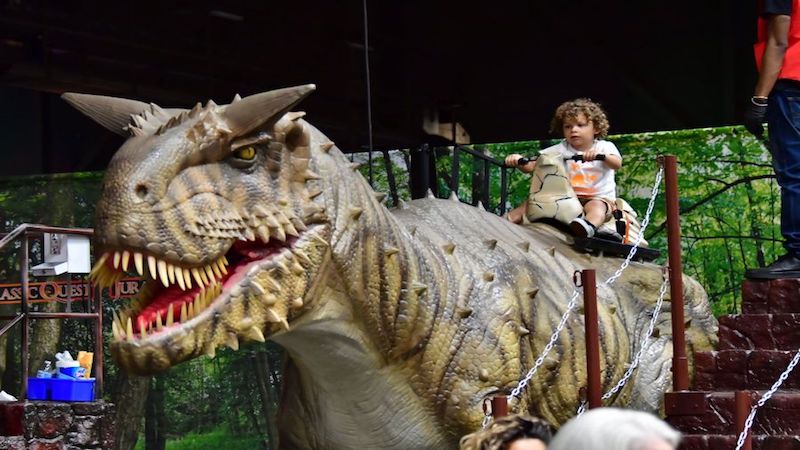 Dinosaurs and daffodils, plus Legends on Grace and a Jagger-ish performance in Richmond's West End. And a popular craft beer festival returns to Williamsburg. In this week's edition of What's Booming: Dinosaurs and Daffodils.
---
Satisfaction: The International Rolling Stones Tribute Show
Thursday, April 21 at 8 p.m. at the Tin Pan, Richmond
This highly acclaimed production showcases the most authentic cast and costuming of its kind. The likes of Mick Jagger, Keith Richards and cast bring a colorful performance to over 50 years of classic hits.
Jurassic Quest
Friday, April 22 through Sunday, April 24 at the Greater Richmond Convention Center, Richmond
The world's largest dinosaur experience is stomping into downtown Richmond. It's an interactive adventure where guests meet dinos and prehistoric sea creatures.
Historic Garden Week
Saturday, April 23 through Sunday, April 30, throughout Virginia
Discover the beauty of Virginia gardens at spring peak as you tour inspired private landscapes, public gardens, and historic sites around town and across the state.
Legends on Grace – Nightcaps & Stories Series
Saturday, April 23 at 8 p.m. at the Dominion Energy Center, Richmond
Virginia natives Andrew Alli and Josh Small bring their unique harmonica and reso-guitar and banjo playing talent to the stage. They also chat with host Stephen Lecky, for fun and informative conversations.
Williamsburg Craft Beer Festival
Sunday, April 24 from 1 to 4 p.m. on the lawn at The Art Museums of Colonial Williamsburg, Williamsburg
After a two year- hiatus, it's back! What is it? It's a day of craft beer, local food, and live music and did we mention craft beer?
Check with individual venues for COVID-19 policies.
---
More of What's Booming in Richmond besides dinosaurs and daffodils
Food and more fun to fill your plate
Boomer's featured restaurant of the week:
Satisfying taste buds and memories at Eat 33
And …
Lots more events to throw on your calendar
---
Feast at the Fall Line Kitchen & Bar