What's Booming? Oysters, Yoga, Outdoor Music, Craft Beer and Father's Day Stuff
June 12th, 2017
The best events this week to peel you off your couch.
---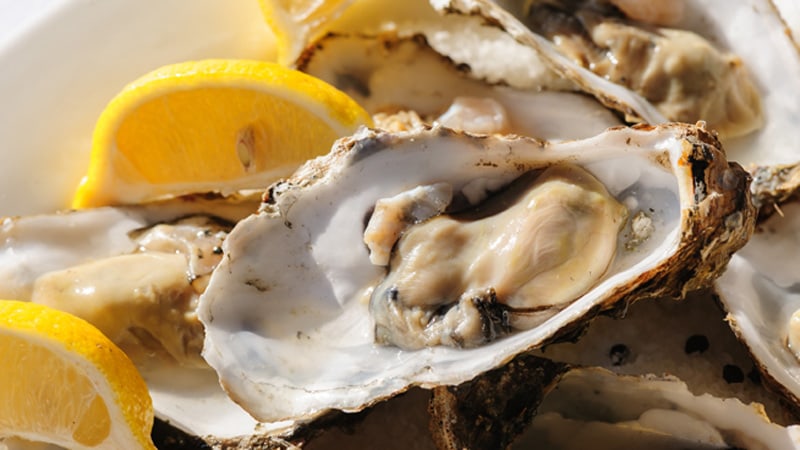 If you've got a craving to hear some music in the garden, go to Music in the Garden with Kelly Kennedy and Ban Caribe. On Thursday, June 15, the Valentine Museum is wrapping up their spring concert series with some pleasant tunes against the sunset.
To indulge the hippie in you, the yogi in you, or the "can't we all just get along?" in you, meander over to Brown's Island on Saturday, June 17 for the Peace Love RVA Yoga Festival. Nine hours of live music, vegetarian food and yoga will be sure to assuage your stress and inspire you to hug everyone you see in the most kumbaya way possible.
It's a rare day when the talented musicians from Richmond Philharmonic say "thanks but no thanks" to their ticket prices and present a public concert for free. But that rare day is upon us. Join them this Sunday, June 18 at Sunday Park in Midlothian for their annual Summer Pops Concert.
And let's not forget that Sunday, June 18 is Father's Day, to celebrate that special guy in your life who taught you how to ride a bike, throw a football, and repair a flat tire with duct tape. If your dad is beer-drinkin' kinda dad, take him to the Veil Brewing Co., where they'll have free haircuts from High Point, hoagies from JM Stock Provisions, and craft beer from, you guessed it, the Veil.
Or if he's more of an seafood-eatin' kinda dad, swing by Hardywood for their Keg 'n' Oyster Festival…which is exactly what it sounds like – oysters and craft beer.
Or if your dad is an always-dreamed-of-being-a-cowboy kinda dad, take a road trip to Reba Farm Inn in Bedford for a Father's Day Trail Ride and Cowboy-Style Lunch. A full afternoon of horseback riding, scenic trails, and using the term "howdy, pardner." Dreams do come true.
Or, for gosh sake's…take him to brunch.
If this stuff isn't enough to fill your week, click here for more events!