What's Booming Is Lights and Lyrics
| December 16th, 2021
Virginia's best seasonal light shows and classic musicians from the '60s to the '90s
---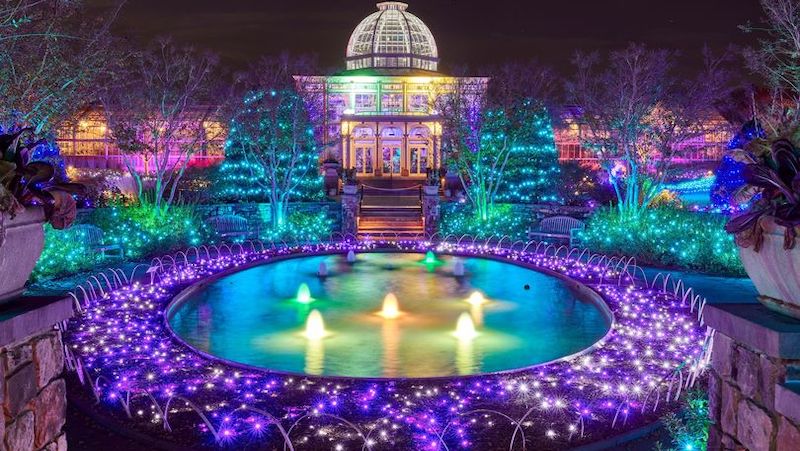 What's Booming is lights and lyrics! We present a rundown on some of the state's best seasonal light shows. Plus, if you're into the classics from the '60s to the '90s, this is the week that rocks in Richmond.
Note: Check with individual venues for Covid-19 policies.
What's Booming is lights and lyrics … let there be lights
There are still a couple of weeks to enjoy one or more of the amazing light shows that brighten up the land and skies this time of year. So appropriate!
Holiday Light Show
Through Thursday, Dec. 30 at Richmond Raceway Complex
Featuring dozens of dazzling, larger-than-life themed displays to delight the entire family.
29th Annual Celebration of Lights
Through Saturday, Jan. 1 at Newport News Park
Newport News Park has been transformed by over a million individual lights, creating animated holiday and fanciful scenes.
Illuminate Light Show
Through Sunday, Jan. 2 at Meadow Event Park
This is billed as Virginia's largest synchronized light and music show.
Million Bulb Walk
Through Sunday, Jan. 2 at Norfolk Botanical Garden
This spectacular walk-through display covers more than two miles and features millions of sparkling lights.
McDonald's Holiday Lights on the Beach
Through Sunday, Jan. 2 on the Virginia Beach Boardwalk
Every year, the beach comes alive with hundreds of thousands of lights as the Virginia Beach boardwalk is transformed into a nautical winter wonderland.
Dominion Energy Garden Fest of Lights
Through Sunday, Jan. 9 at Lewis Ginter Botanical Garden
Featuring lights, decorations, model trains, dinners and hot chocolate (for purchase), and much more, this is the region's ultimate holiday extravaganza! Advanced tickets required (online only) and are going fast! Consider weeknights, arriving before 5 p.m. or after 7 p.m.
WinterFest
Through Sunday, Jan. 9 at Kings Dominion
Millions of lights, lavish displays, strolling entertainers, and a huge ice-skating rink help to magically transform Kings Dominion
What's Booming is lights and lyrics … lots of lyrics and some brews and bivalves
Oyster Fest
Friday, Dec. 17 from 5 to 9 p.m. at Montross Brewery & Beer Garden
Am I the only one willing to drive an hour-and-a-half to enjoy fresh oysters and craft beer? I think not. See you there.
Barefoot in the Park
Through Sunday, Jan. 16, at Hanover Tavern
The play that made Neil Simon a Broadway fixture is back at the Hanover Tavern. Two young and polar opposite newlyweds, living in a dilapidated fifth-floor walk-up in New York City, learn to appreciate their differences, pulling a quirky neighbor and the mother-in-law into the fun.
Diamond Rio
Thursday, Dec. 16 at 7:30 p.m. at the Beacon Theatre
From hardcore bluegrass to pop-influenced vocals, Diamond Rio has been entertaining audiences for over 30 years.
Kansas – Point of Know Return
Saturday, Dec. 18 at 7:30 p.m. at the Altria Theater
They're much more than "Dust in the Wind." Catch this classic rock band's Point of Know Return anniversary tour at the Altria.
Gladys Knight
Sunday, Dec. 19, 7 p.m. at the Altria Theater
The Empress of Soul, Gladys Knight, appears at the Altria. With Kansas there on Saturday, you may as well plan on camping out at the Altria this weekend.
Masters of Soul
Wednesday, Dec. 22 at 7 p.m. at the Cultural Arts Center, Glen Allen
Take the ultimate stroll down memory lane with hits by The Temptations, Gladys Knight & The Pips, Marvin Gaye & Tammi Terrell, Diana Ross & The Supremes, The Jackson Five, Barry White, and many more.
What's Booming in dining and the featured happy hour …
The White Dog Bistro in Virginia's River Country and happy hour at Bartizan in Short Pump
And this week's extended events